When invited to a wedding earlier this year I realised it was time to create the magic unicorn of fancy dresses – something that looks ace but also is super comfy so I can double down on wedding cake (and hopefully candy table treats as that seems to be a thing now which I totes support). So after pawing through my pattern stash of fabulous fit and flare frocks to no avail I delved into the realm of printable patterns and found the best of both worlds. Sassy frock AND belt tie waist that can accomodate ALL THE CAKE? Count this lady in!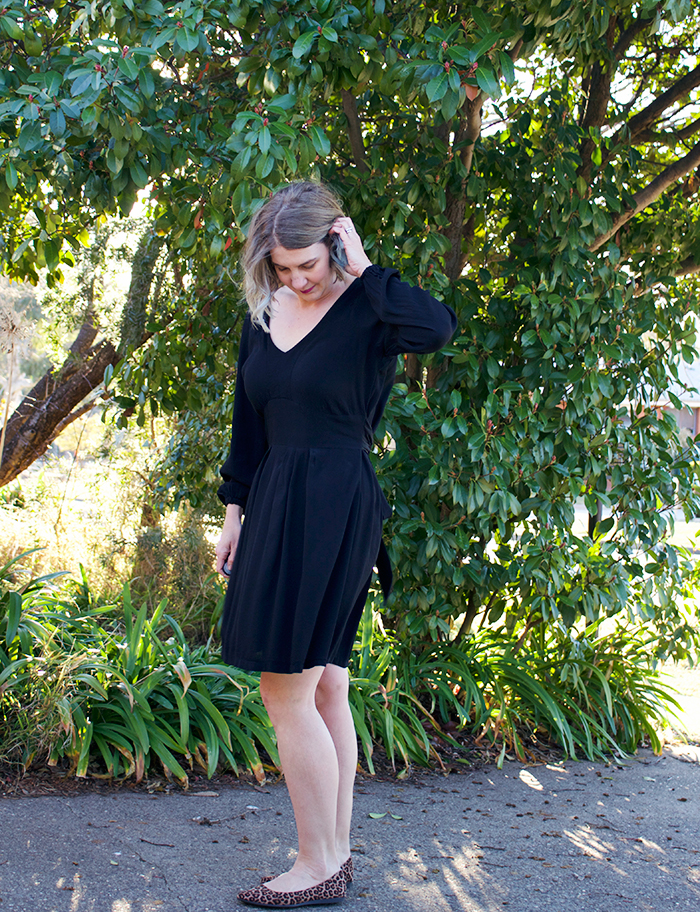 This is the Alix Dress from By Hand London. The Alix is a high waisted frock with a V-neck yoke, waistband and belt ties. It has some super full 70s-esque sleeves with elastic cuffs which makes me feel like I should be on my way to Coachella or the like. I went with Version B which is the above the knee party version because apparently this lady is feeling sassy. There is also Version A which is maxi length and Version C which is a top.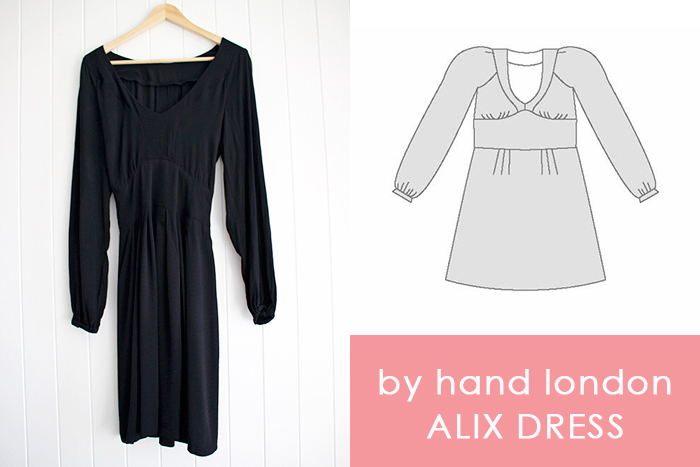 Let's real talk here – the fabric you pick for this needs to have a seriously flow-y hand. I had a quick dig through my stash and realised that nothing quite suited so grabbed some black rayon crepe from The Fabric Store online. As I was in a rush I went rogue and didn't get a swatch and thankfully it turned out a-okay. This is a mid-weight rayon with a lovely drape and is opaque enough I didn't need to line things. Phew! One thing to note – this pattern gobbles up fabric like a Pac Man on those weird pellets so be forewarned. Said fabric gobbling may have factored into why I didn't go floor length as well – a lady has only so many dollars to spend.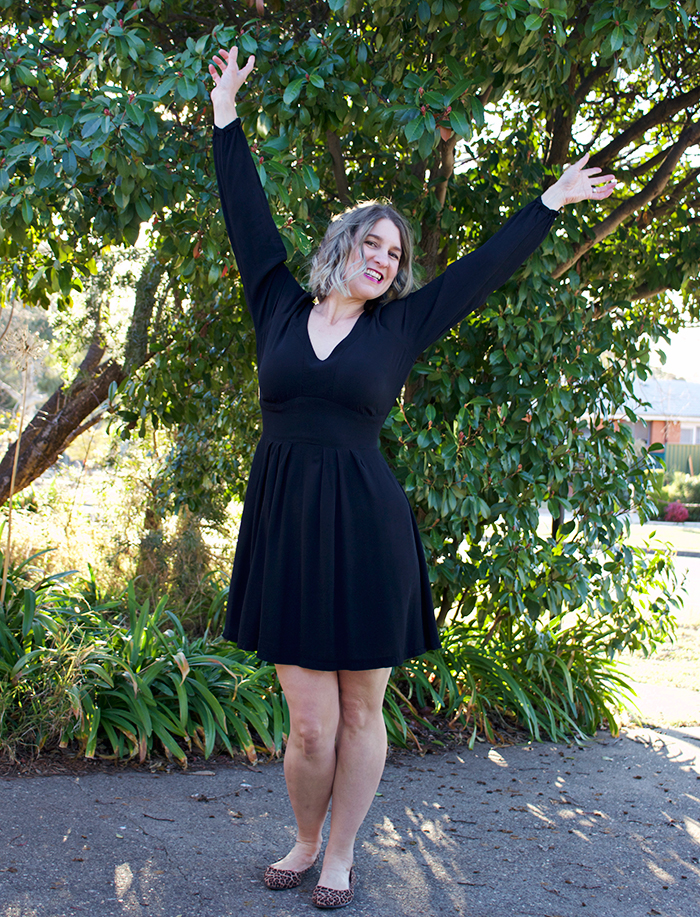 Alterations wise I did a lot of reshaping in the bust area and, being completely honest, there is still work to do. I generally have to do a full bust adjustment (FBA) on most things I make and this was no exception. I decided to make a fitting toile of the basic pattern with no adjustment and ended with the yoke attaching over my bust apex. Eep! I did a total hack job (not recommended!) and slashed, spread and basically went crazy. In the end I had an additional 5cm of length to the front seams added which allowed the yoke to attach under the bust. I also added 5cm of length to the front yoke. There is still some tweaking to do but the rayon was forgiving and I was in a rush so it was fine for the night. One thing to note – the early versions of this pattern had tucks rather than gathers at the bust. This version is gathers and I think the look is a lot softer.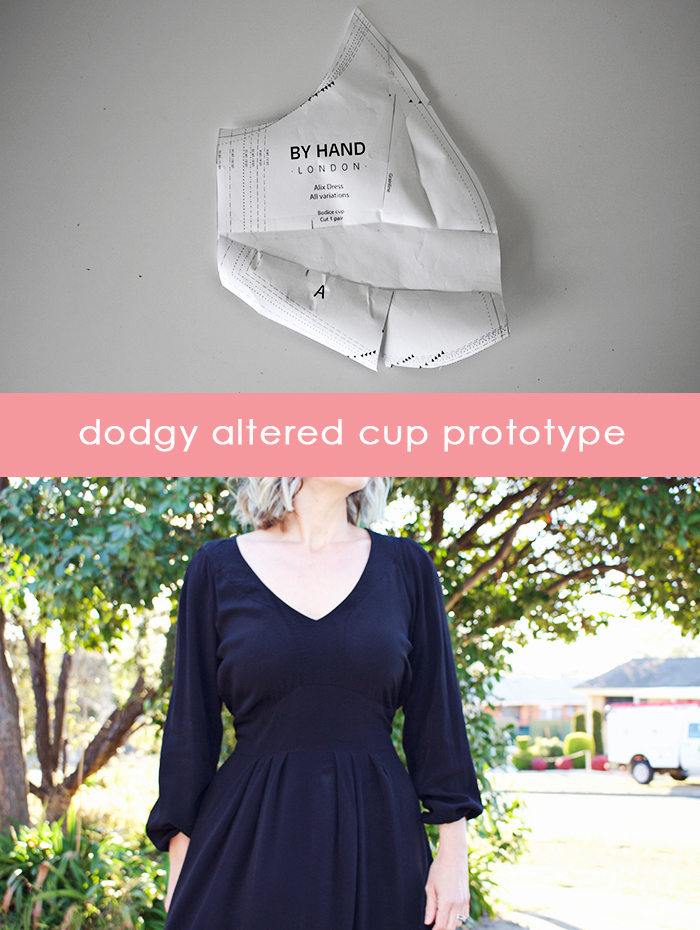 Construction wise, it was pretty straight forward once the fitting was done. I used my walking foot because the rayon was a little shifty and just took things slowly. I did have some issues with my fusible interfacing on the yoke. The stuff I had was from deep in my stash (read: very old) and this did not hold up to a wash and has bubbled. Gah! Also, in hindsight interfacing the ties may have been a good idea so they retained a little shape.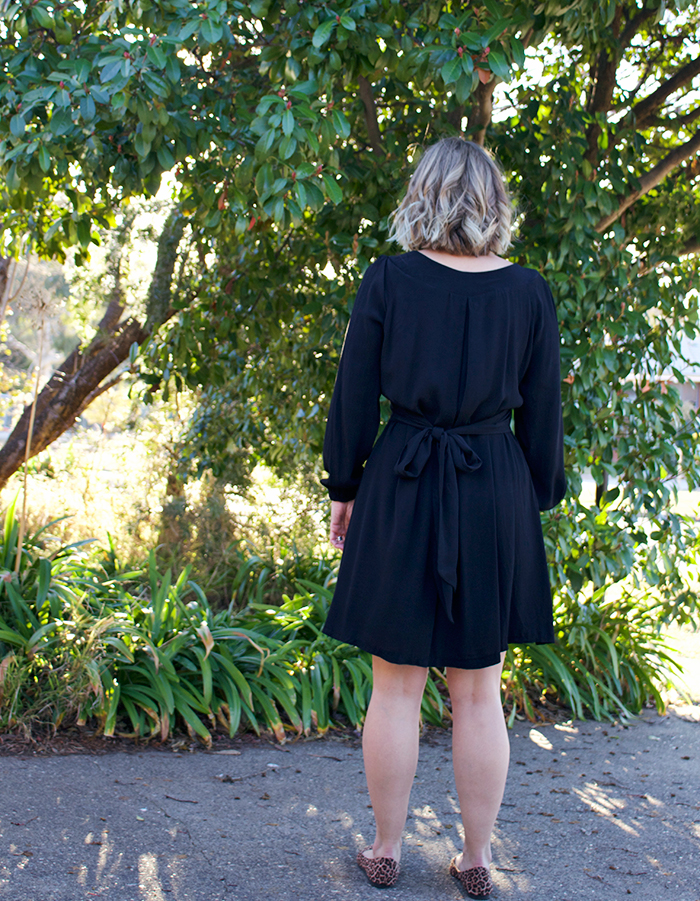 What I liked about this pattern:
Those sweet sweet ties. When you undo the dress it looks like a giant sack and when I first showed it to El Husbando he visibly recoiled. The good news is you can tighten those ties to where you want them for shape. Or loosen them to allow for more desserts. Which I totally did and had me some second cake. Winning at life!
The sleeves. They are not my normal style but I quite like them.
What I would change for next time:
Finish correcting the fit on the bodice. I'd like to lengthen the yoke a little more towards my natural waist.
70s print fabric! I feel like this can be an awesome summer event frock with the right floral fabric. Yeah, baby!
The Deets
Pattern: Alix Dress by By Hand London
Fabric: Black Ryaon Crepe from The Fabric Store
Notions:  thread, fusible interfacing
Size: US12/UK16
Alterations:  slash and spread of bodice cups by 5cm, lengthening of front yoke by 5cm, lengthening of skirt by 5cm
See also: Adventures of a Young Seamstress, Valeria Speck, Sophie Bac
Overall, it was fun to make and wear something so totally outside of my normal wheelhouse. This is what I love about sewing – it gives me a chance to play with looks and ideas that I would not be comfortable buying ready to wear. And now I can finally say I have a little black dress. Does that mean I am finally starting to adult? Hmmm…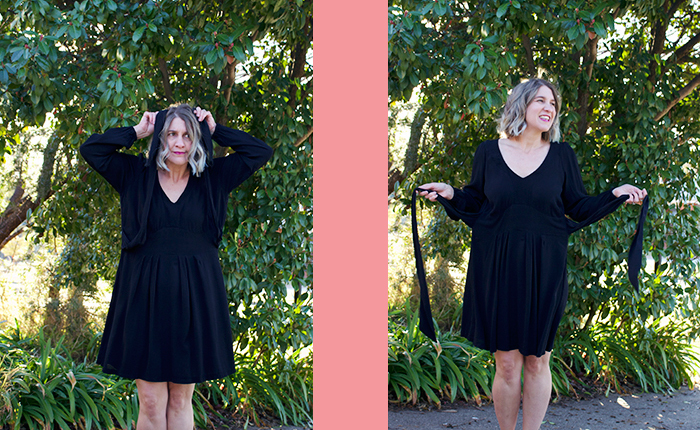 SaveSave
SaveSave
SaveSave