Hello and welcome to my little corner of the internet! My name is Amanda and I am a 30 something lady living in Canberra, Australia with my husband, dog and cat. I rediscovered the joy of sewing after helping my friend make my wedding dress in 2011 and since then I've been hooked! Armed with google, youtube and a penchant for asking awkward questions at fabric stores I have been slowly teaching myself the fun of taking pieces of cloth and creating something amazing.
This blog chronicles the highs and lows of my sewing adventure all with tongue firmly in cheek. I share my fails (these still regularly happen) and those epic wins where I can't believe I made this myself (HIZZAH!) Through this blog I have met so many amazing people both on and offline who have helped me grow my skills but also provide lots of laughs. Sewing is fun. It's challenging. It works best when accompanied by gin. Oh yeah, I am a stitching renegade…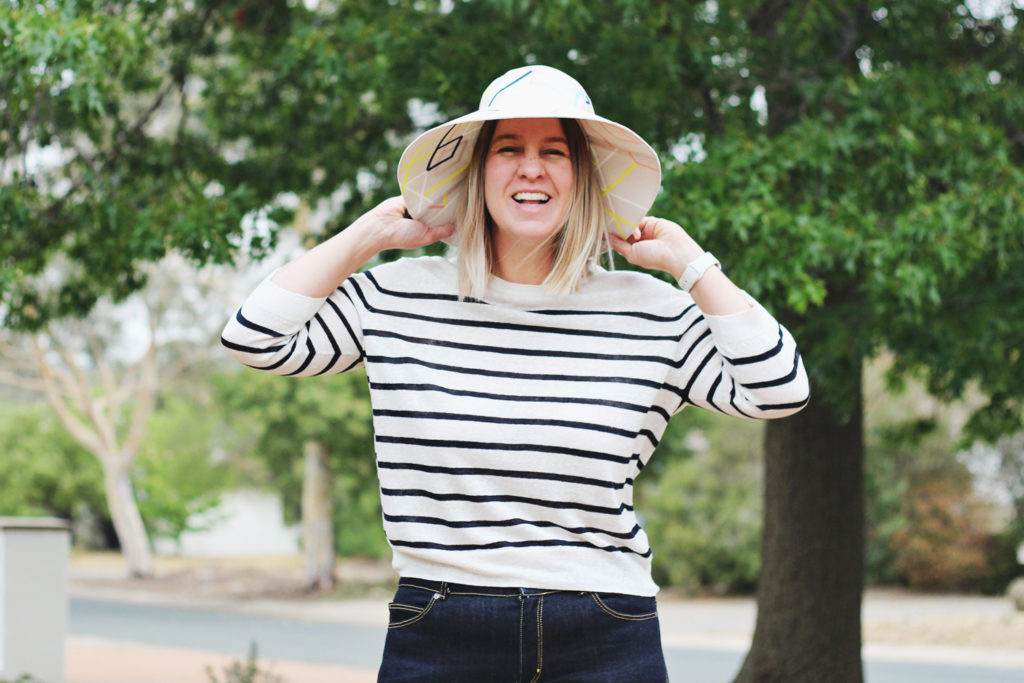 Bimble and Pimble is named after my two late dogs Button T. Wuzzle Esq (Bimble) and Popsicle O'Snuffle (Pimble). As I rediscovered sewing it was with these two puppers at my feet who liked to stare at me quizzically when I would get cross at my machine. In my older posts you will see their sweet little faces popping up occasionally. They were always reluctant models though…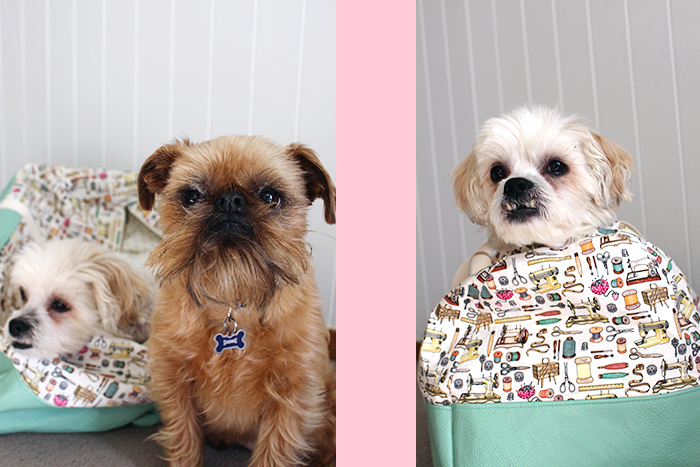 Now days, you'll occasionally see Beanie hanging around in my photos. She's not sure about all of these matching Mum and Puppy matching bandanas but she is a pretty good sport about it. Muppet the kitty is rather private and has declined all press opportunities so far.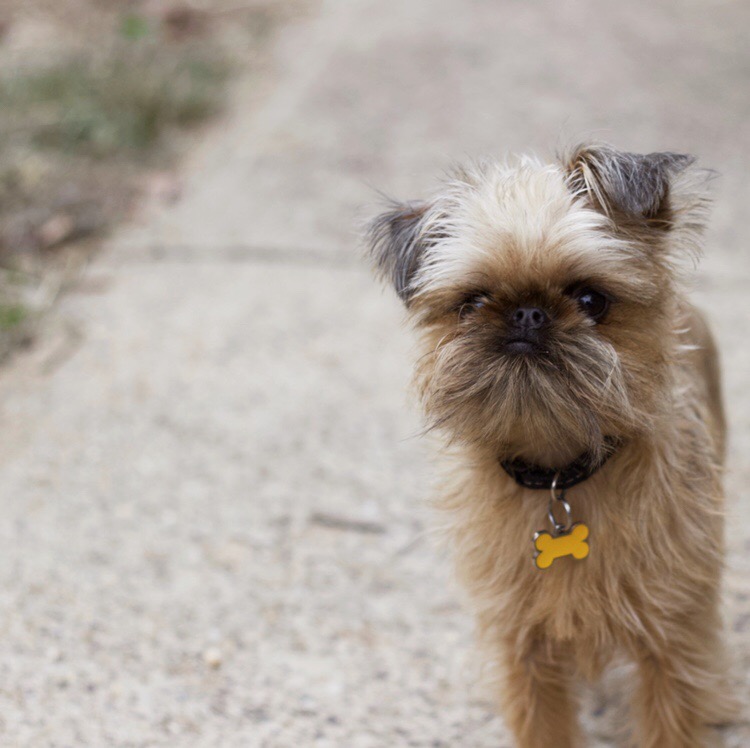 If podcasts are your thing and you want to hear me ramble on awkwardly you may wish to check out my interview with the lovely ladies at the Love to Sew podcast. Brace yourself for lengthy discussions on sewing snacks!
Care for a sticky beak through my sewing space? Check out my virtual room tour of my old space. Stay tuned for my all new sewing space in our new house.
If you have any questions or want to get in touch about clog dancing or the likes (pro tip: wear clogs!) feel free to drop me a line at bimbleandpimble at gmail dot com.
SaveSave
SaveSave
SaveSaveSaveSave
SaveSav