Confession: I am super loving my summer of prints! My wardrobe is feeling much for Amanda-esque now and I wanted to complete the trifecta of print jumpsuit/top/dress for my next February sewing project. Enter two of my tried and trues: Kirsten Katz designed cotton and the Hinterland Dress. It's basically Amanda catnip!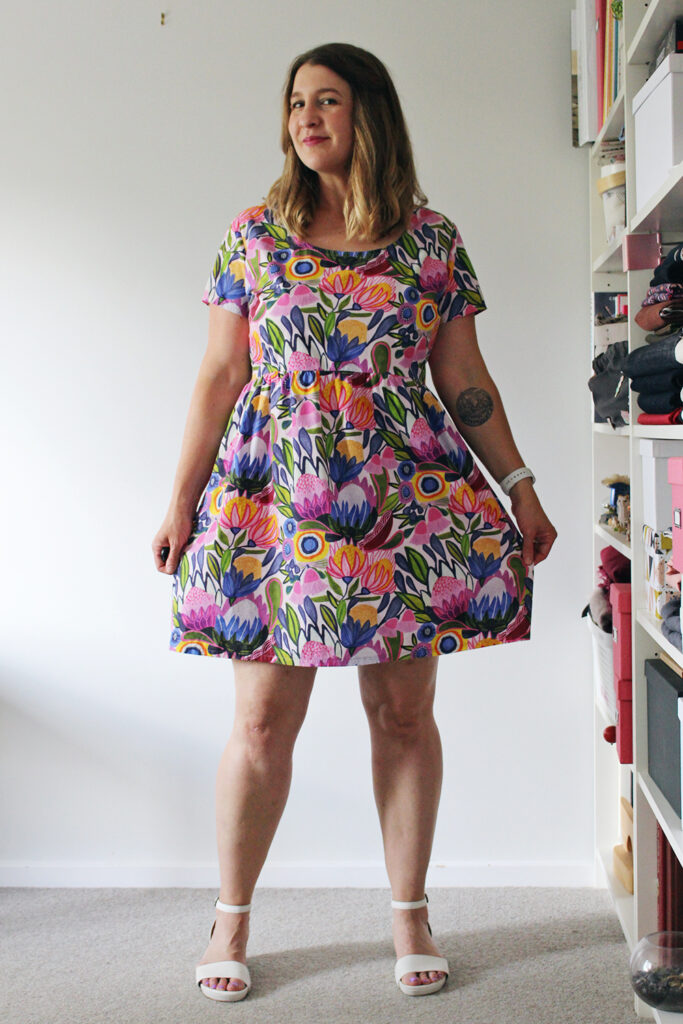 This is my third Sew Liberated designed Hinterland Dress and I'm pretty happy with the mods I have going on it now: removed the placket and cut the bodice on the fold, rotated the darts and lengthened the belt and hem. It's a super chill and versatile pattern and my original picnic chic one is worn so often the linen has softened up to a cloud like degree!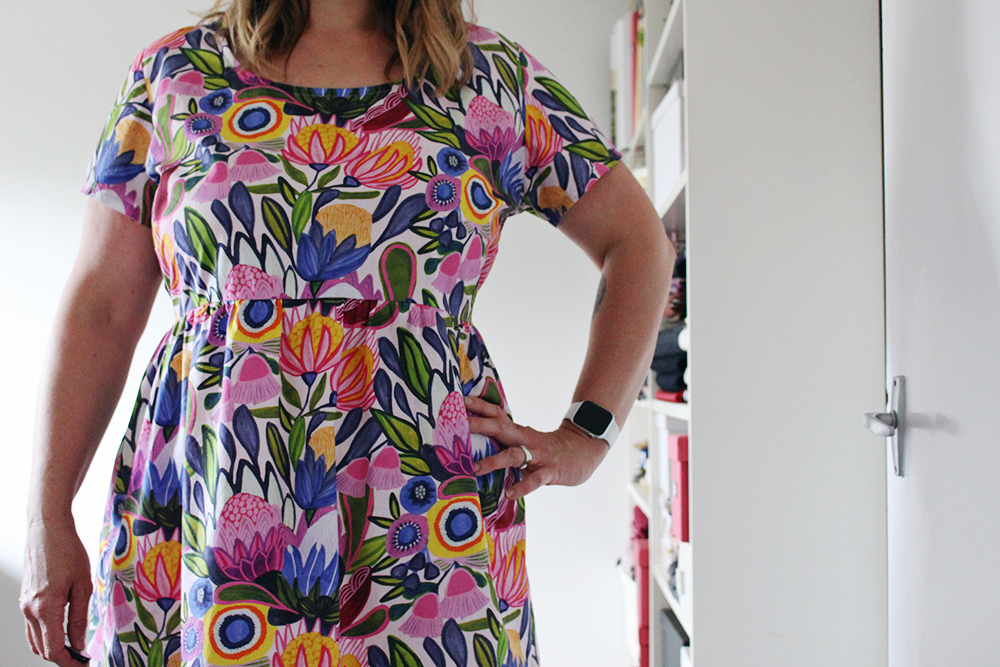 As mentioned earlier, the fabric is another Kirsten Katz design. She is the designer for the fabric I used on my floral Zadie and also for a seagull tank I have just finished up. Her use of colour and large motifs appeals to me and I'm so glad to have a few pieces in my stash. The fabric itself is a cotton from Spotlight and I find it to be a nice tight weave but a little stiff. I'm hoping this will soften down with some repeated wear.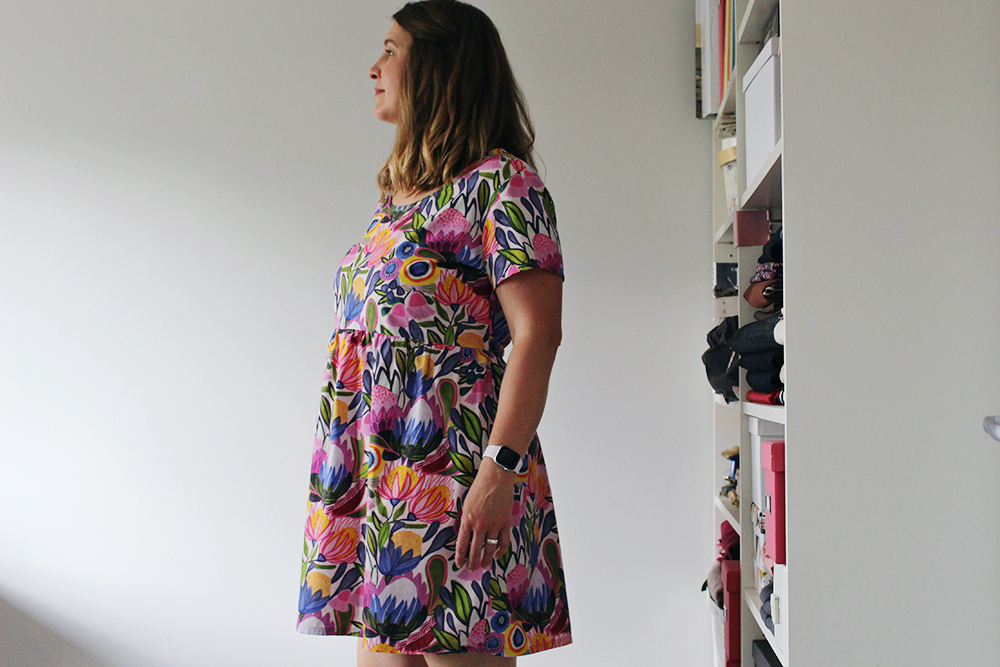 Construction wise, I have nothing exciting to share. I made this up as per my previously modified pattern and it is an easy one to pull together. Without the button placket it becomes a super simple, pop over your noggin frock that can be sewn up in a couple of hours.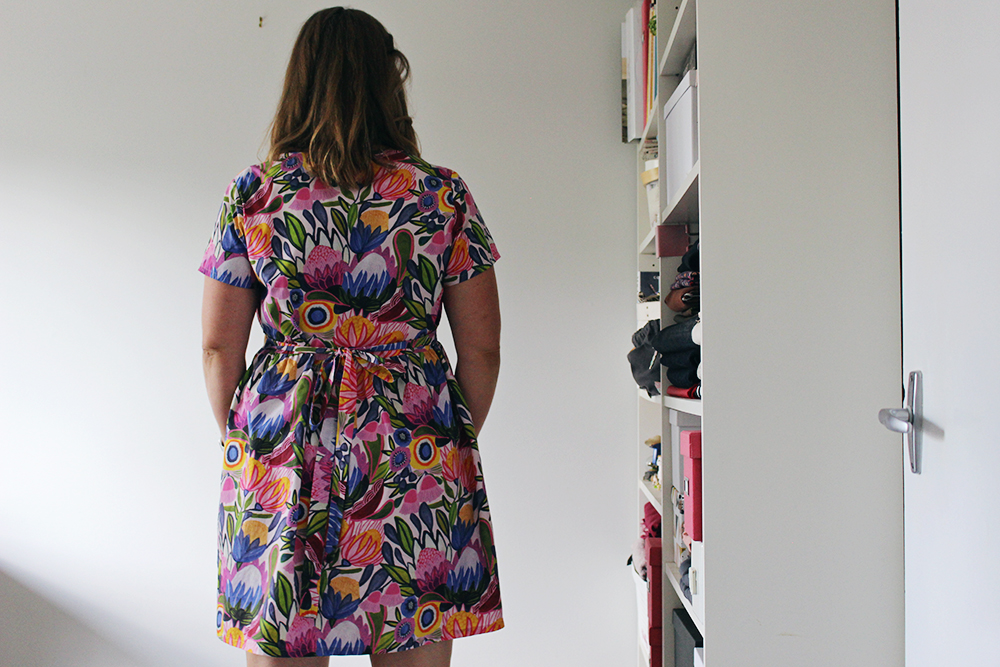 The Deets
Pattern: Hinterland Dress by Sew Liberated
Fabric: 1.5m of Kirsten Katz floral cotton from Spotlight
Notions: 1m of baby blue linen bias binding, thread
Size: 16
Alterations: removed placket, shortened skirt
See also: my original picnic chic version, my ruffle hack where I got the proportions all wrong and its sitting in my to be altered pile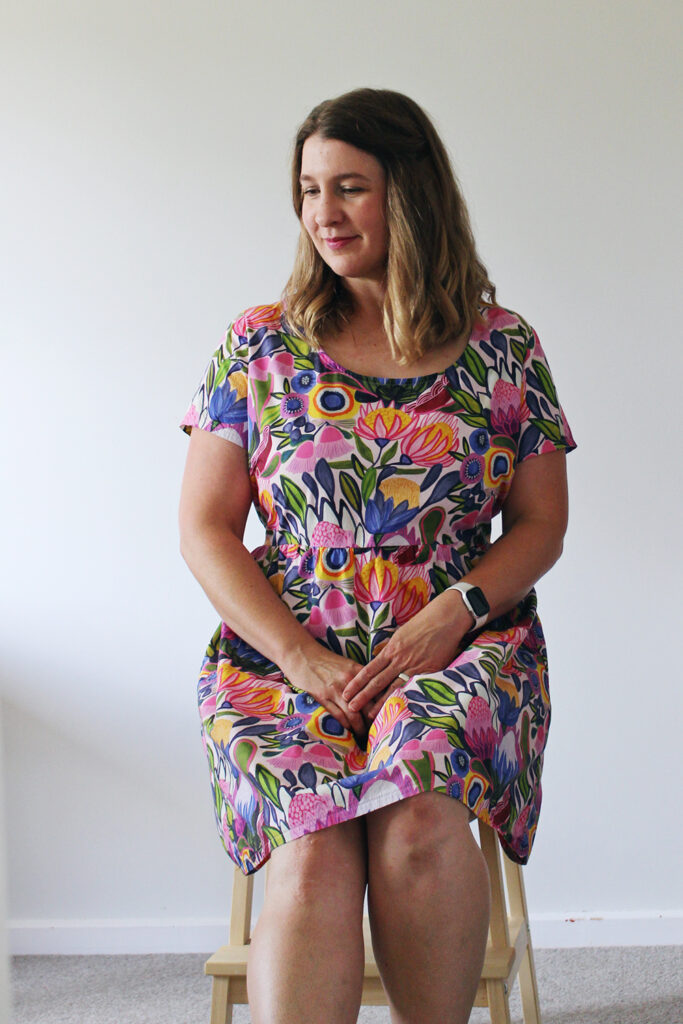 Overall, I can't stop/won't stop with prints and blousy summer dresses. That is until autumn really kicks in which next week so I guess I will be wearing this hard over the weekend 😀 Until next time–viva la happy prints!