Real talk: I've been feeling super overwhelmed over the last six weeks and when this happens my creativity hibernates and my sewing table gathers dust as my Kindle gets a work out. When I realised this was starting, I gave myself a fun project to keep my creativity going and it totally worked! Over dozens of 10 minute sewing sessions, I cut and sewed and unpicked and focused on my hands rather than my thoughts and ended up with this cute summer dress. As we are deep into autumn. Bah! Winter dresses are just summer dresses with tights and a coat, right?! So please give a cheer to my creativity saving summer autumn frock!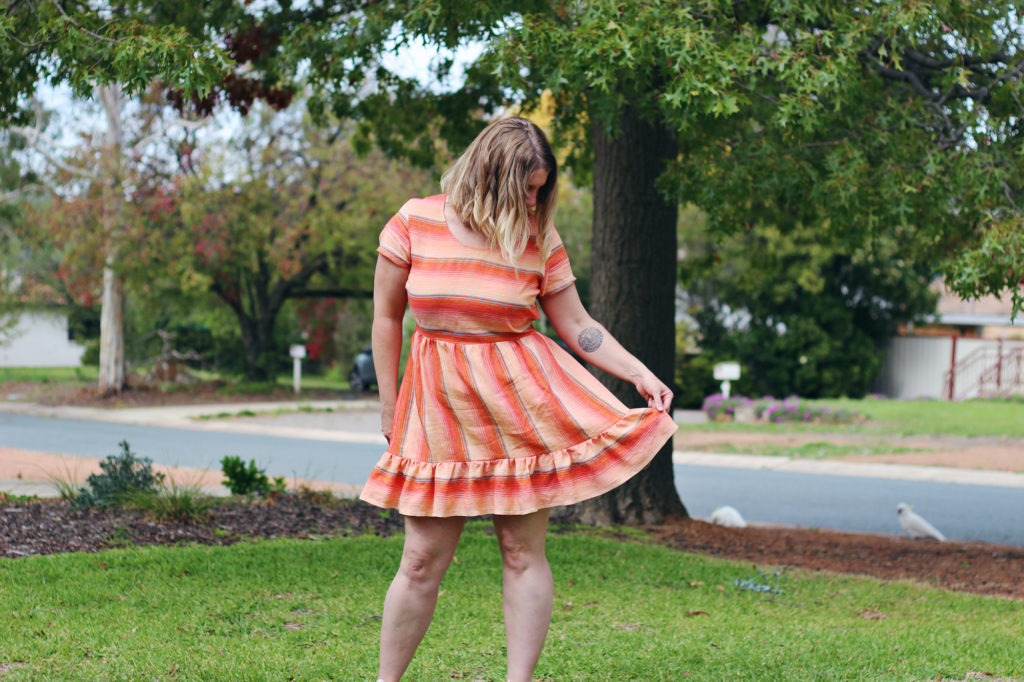 This is the Hinterland Dress by Sew Liberated which has become my go to linen dress pattern for this summer. Like last time, I went with the short sleeves and removed the placket. And for some unknown reason decided to add a ruffle. Because ruffles are fun and I had some extra strips of fabric. Check me and my sassy self out!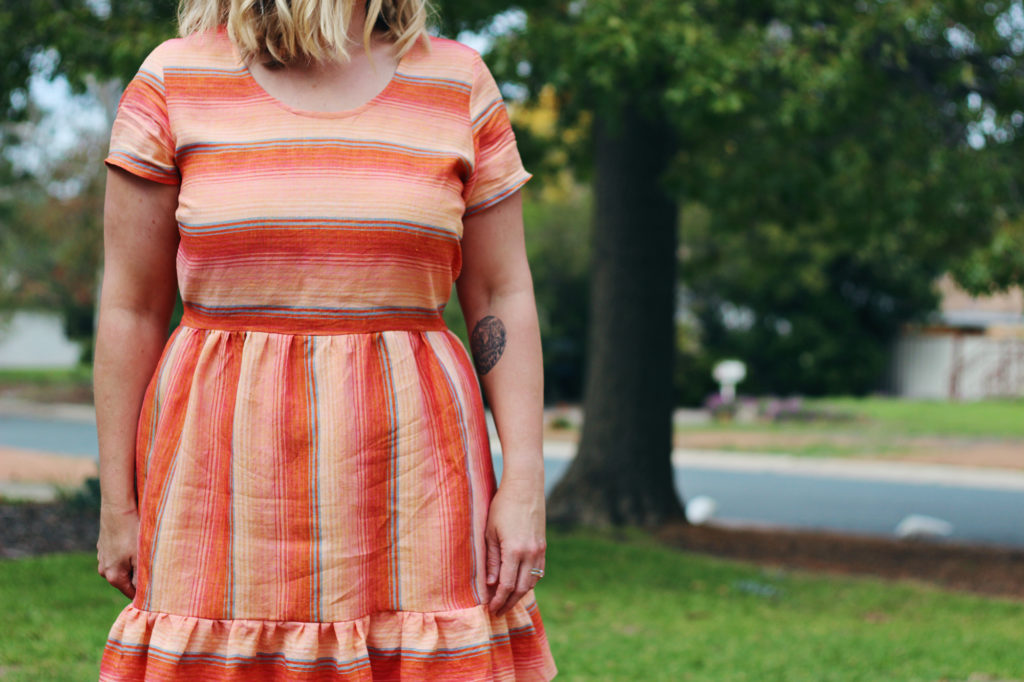 The fabric is a striped linen from The Fabric Store in the most cheerful autumnal colours. This has a tighter weave and a bit more body then what I used for my other Hinterland Dress and has been super comfy to wear.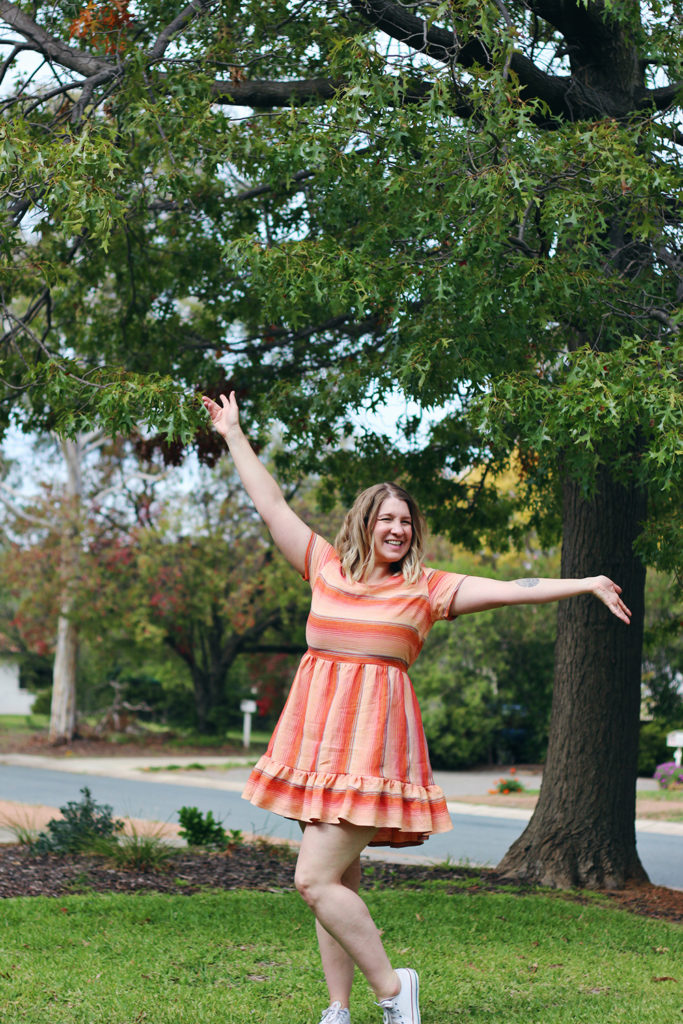 Construction wise, this was straightforward until it got to the ruffle. I had mis-cut the pieces and accidentally cut only half the length I needed which meant playing some serious origami with fabric scraps and piecing together a ruffle. Oops! On the plus side, I got to spend a bunch of time with my walking foot and unpicker as I tried to stripe match. I don't mean to brag, but we're in a serious relationship now…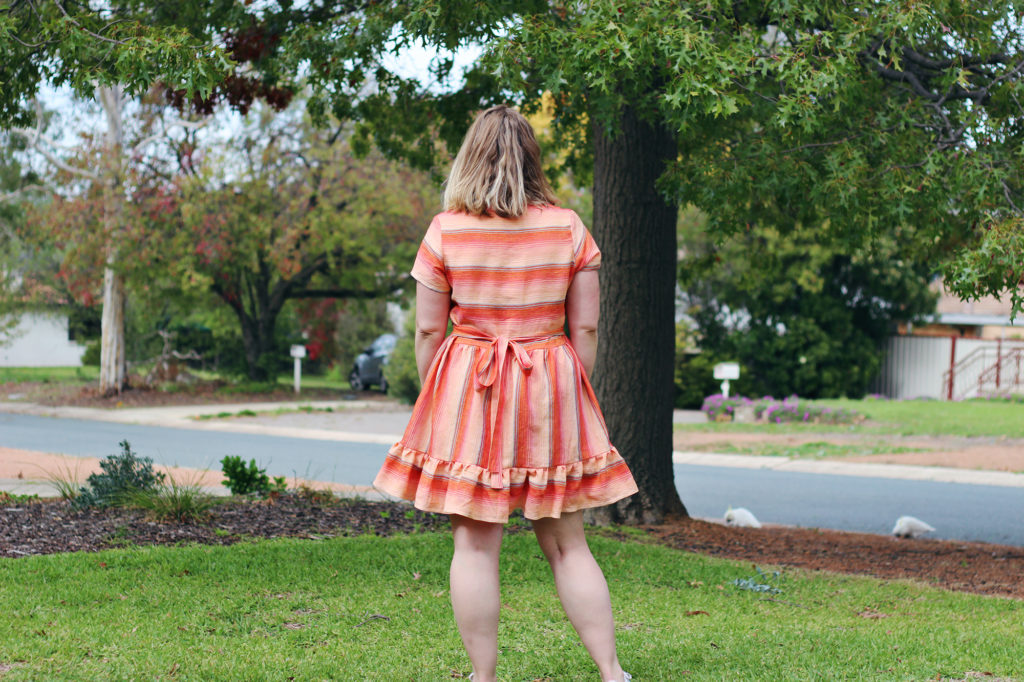 What I liked about this pattern:
It's quick and easy plus super customisable!
The ruffle. It's kind of fun.
What I would change for next time:
Work on the drag lines around the bust and armhole. I just didn't have the brain space for that when I was sewing.
Make a long sleeve version for winter. Or just another short sleeved one with tights 😉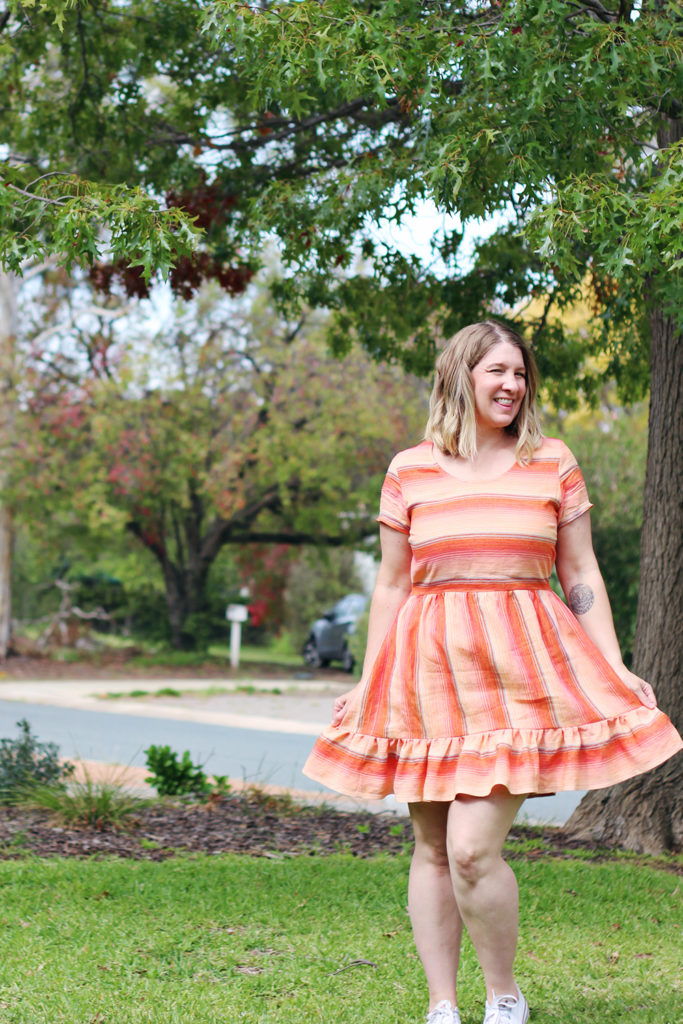 The Deets
Pattern: Hinterland Dress by Sew Liberated
Fabric: 1.7m of striped linen from The Fabric Store
Notions: 1m of pale pink linen bias binding, thread
Size: 16
Alterations: removed placket, shortened skirt, added ruffle
See also: January Amanda 😀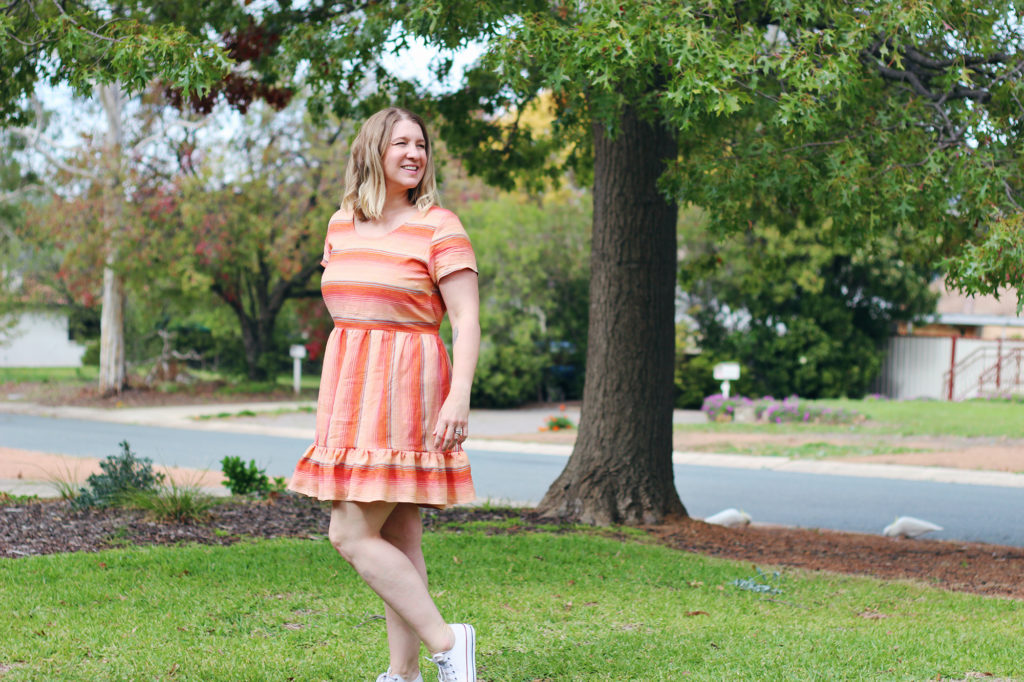 Overall, this is a super cute picnic chic dress for summer and you better believe I will be trying my best to get a few more wears out of it before things get too cold. Though it may just be time to give in and buy some cute tights and live my best striped dress and hot cocoa life! And on that note, it's time to go make a cocoa with extra marshmallows. Be safe and well out there, friends!