At the start of December I took a trawl through the instagram hashtag for all my makes and noticed that over the last couple of years that I had slowly and subconsciously been removing prints and louder colours from sewing projects. I've got a few theories on why it was happening and not liking how my sneaky brain was working, decided to flip the switch the other way and grab a bunch of super loud and colourful fabrics for the start of 2021. Now, some of these are bound to end up bananas but I'm here for the ride as Amanda gets her joyful wardrobe back so buckle up for the most intense one first. It's zesty!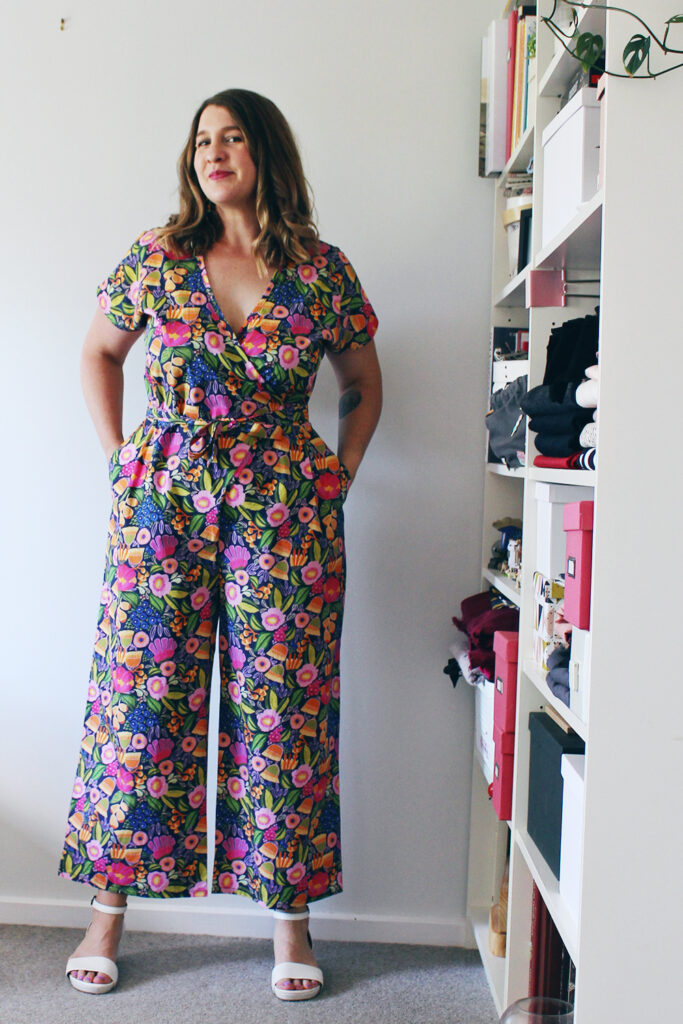 This is the Zadie Jumpsuit by Paper Theory of which I have previously made a fab black linen version of. I really dig this pattern–it's super fun and every version I have seen looks ace on folks. I wear my black version a heap and every time someone will ask where I got it from which is always fun!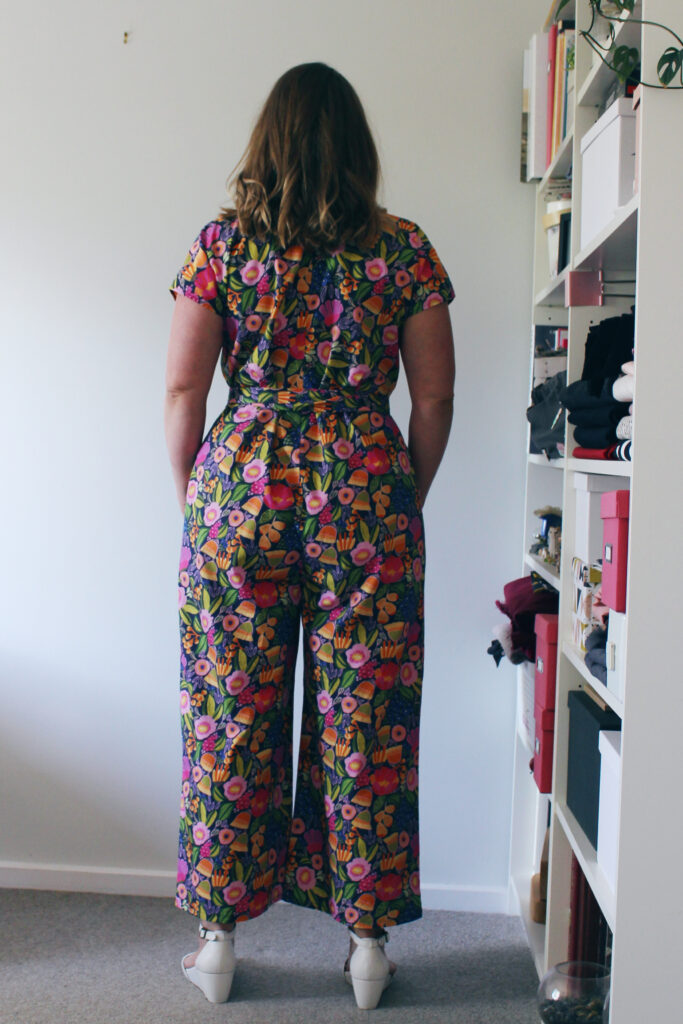 Now the fabric is where things shine. This is a cotton satin from Spotlight featuring a super rad Australian flora design called Full Bloom by Kirsten Katz. As soon as I saw this fabric I knew it was destined for a jumpsuit. I am hoping the cotton will soften a bit with some wear but the colour is vibrant and holds up well after five washes so far.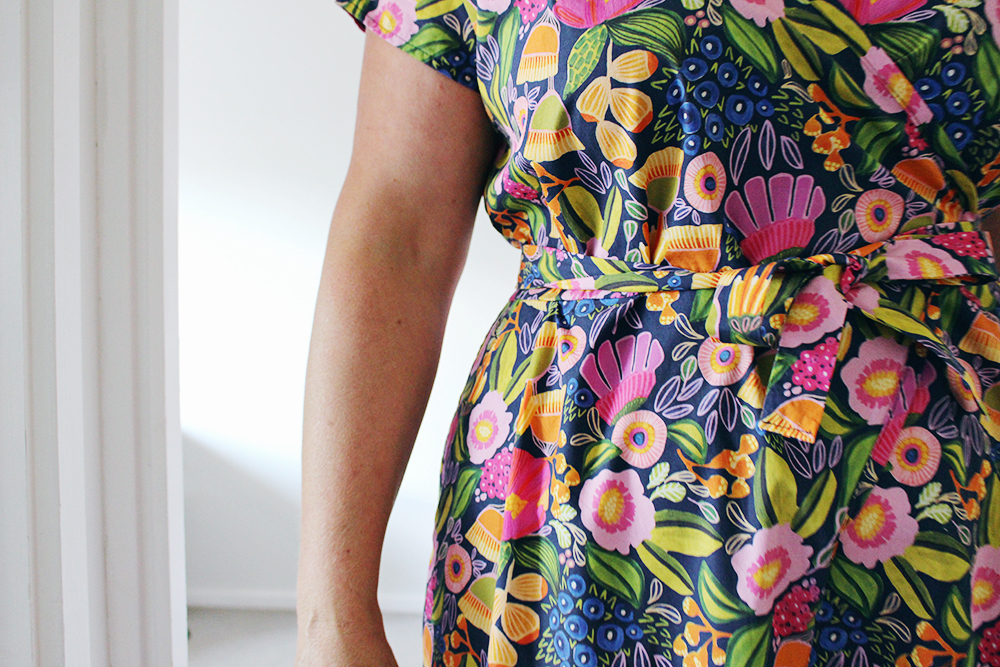 Construction wise, I took out 1cm from the rise as I found my linen version sits a lot lower than I like. In hindsight, this may be due to the linen relaxing over lots of wears but it still feels a bit odd. The 1cm has definitely helped with this and it feels pretty bang on–even though it can require a little bit of Cirque du Soleil magic to get in sometimes 😀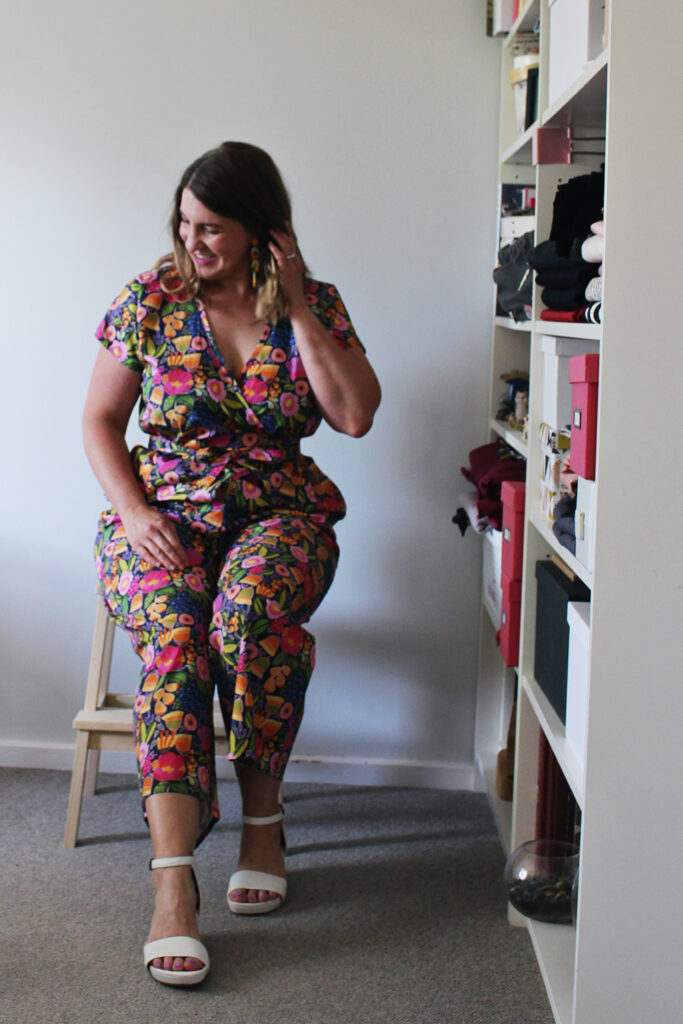 The Deets
Pattern: Zadie Jumpsuit by Paper Theory
Fabric: 3m of Kirsten Katz cotton satin in Full Bloom from Spotlight
Notions: thread
Size: 16 (was between sizes and went down due to the amount of ease)
Alterations: removed 1cm from the rise, added 5cm to leg length
See also: Past Amanda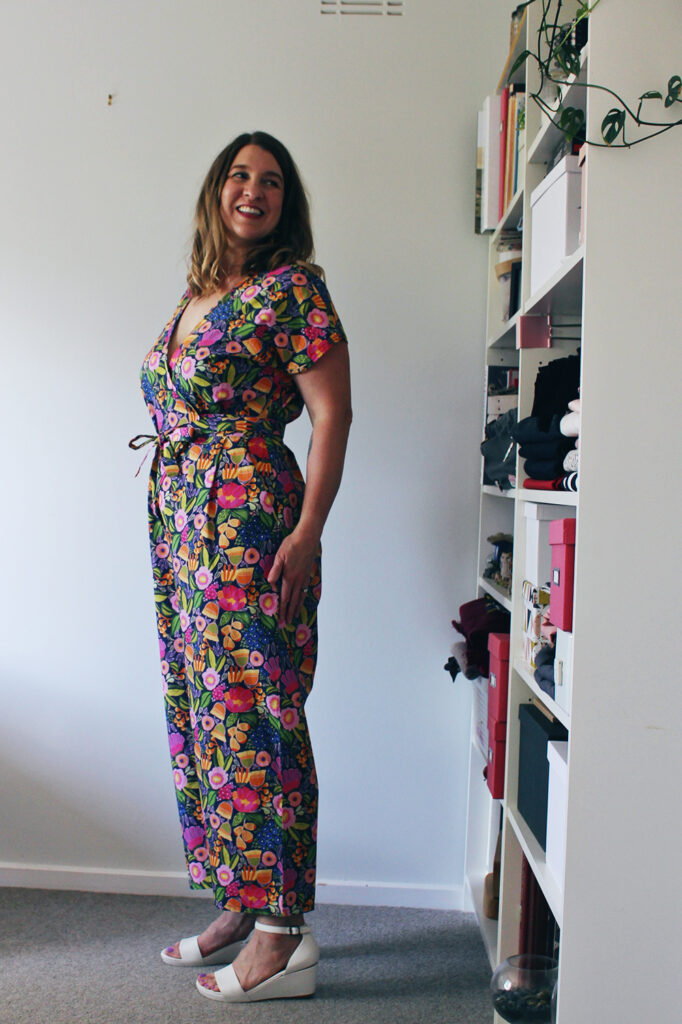 Overall, I'm on the fence about this one. My husband has called this "aggressively floral" (I'm taking this as a compliment!) and I adore the fabric but something feels a bit off. I think the hem length isn't quite right and I'm not sure whether to shorten or lengthen it so will play around with this. But regardless of whether or not this becomes an MVP, it's a delight to be adding a piece of relentlessly cheerful clothing into my wardrobe! PS sorry for the out of focus photos but after downloading them and discovering my camera wanted to focus on my Swiss cheese plant and not me it was too late to try and retake them. I mean, look at that majesty poking its way into the top right there!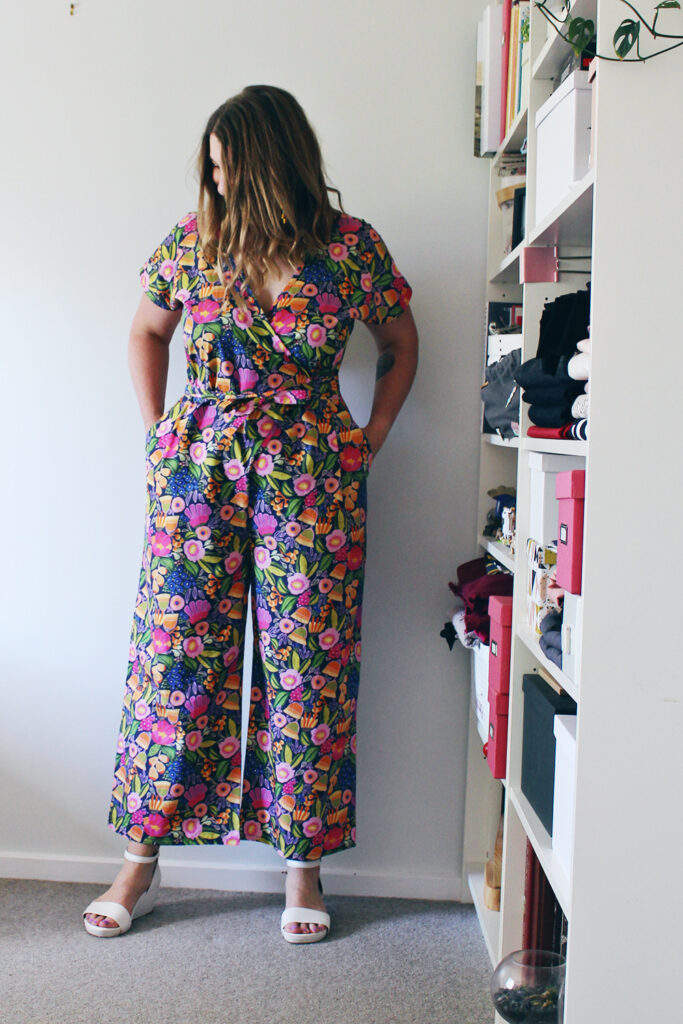 Scene stealer! 😀