I am a huge fan of a repeat pattern experience. I often don't post my repeat patterns on here (no-one needed to see my six versions of an ivory merino Plantain Tee) but when I do something fun (floral Zadie) then I'll have a share. So today you're getting some sweet repeat action–Ashton Top–and a rad new element–ruffle sleeve–with a bonus "is this too cutesy for me?!" ponder. I'm a lady who likes to (over) share!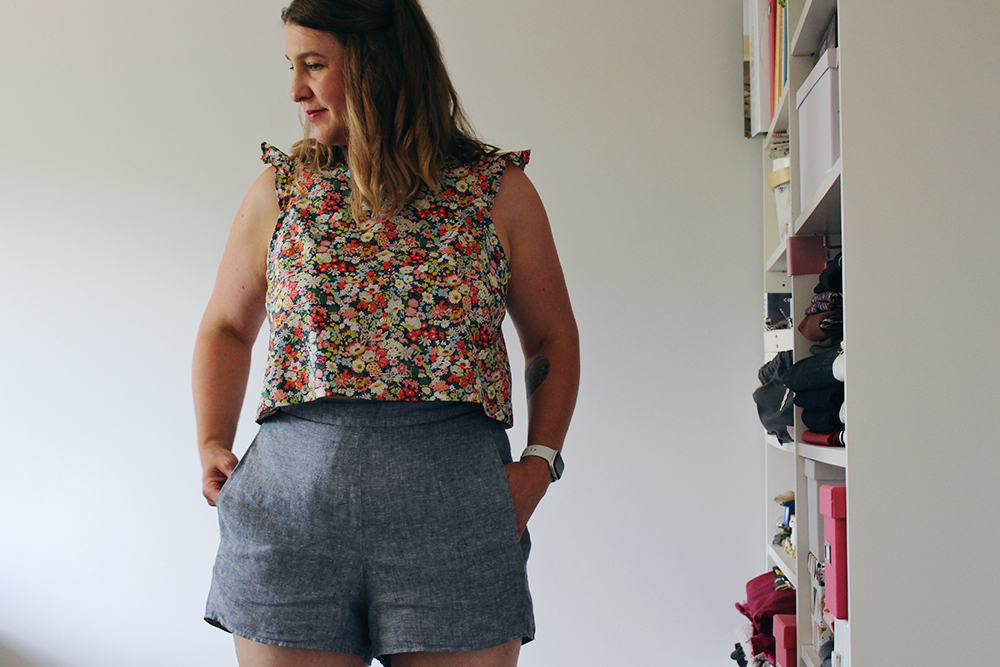 As mentioned earlier this is the Ashton Top by Helen's Closet. I am a huge fan of this pattern and you can read about it here with my polka dot version. This floral number is cropped (ohh err!) so I can wear it with my high waisted chambray Calder shorts.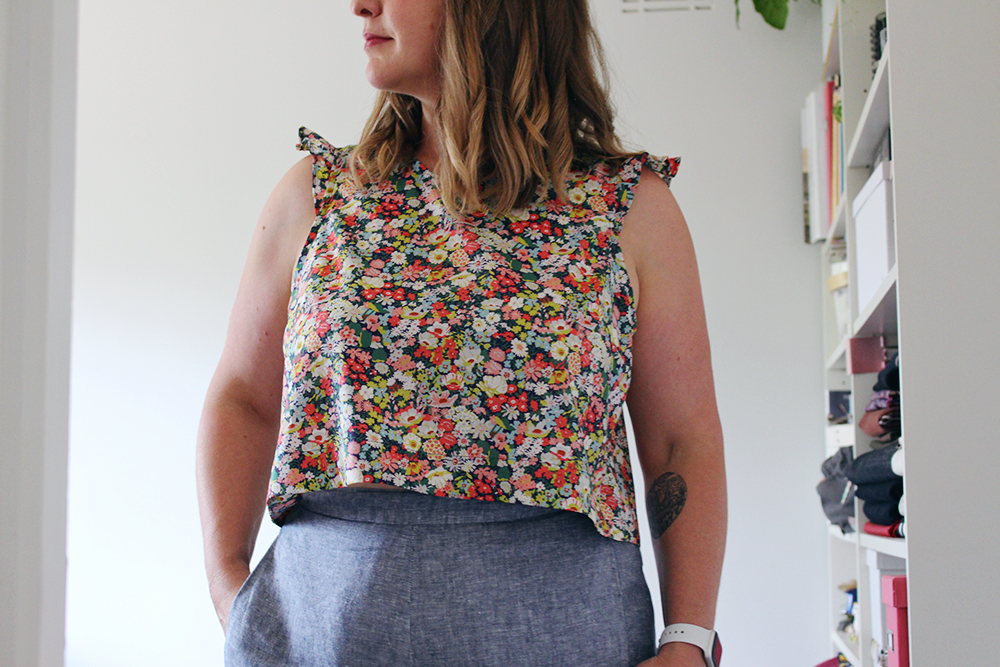 The fabric is a Liberty lawn called Thorpe which I grabbed from The Fabric Store when it first seemed to pop up everywhere. I am not a small floral print kinda gall but in all honesty, the weather was cold, I was feeling a bit sad and this print seemed rather cheerful so I added it to my cart. As with all of the Liberty lawn I have worked with it is a dream to sew and has a super lovely feel.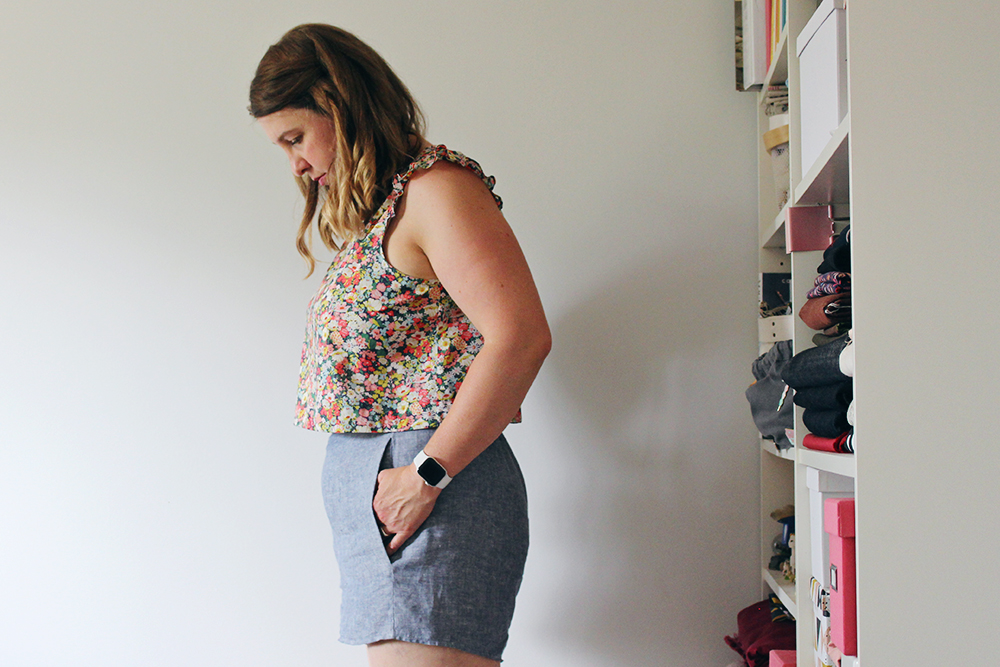 Construction wise, I made my Ashton using the bias binding facings and followed a handy tutorial by Made By Madeline on Instagram (saved in her stories highlights). Her instructions are easy to follow and my only regret is I made my ruffle a bit too short as I did it all by estimation.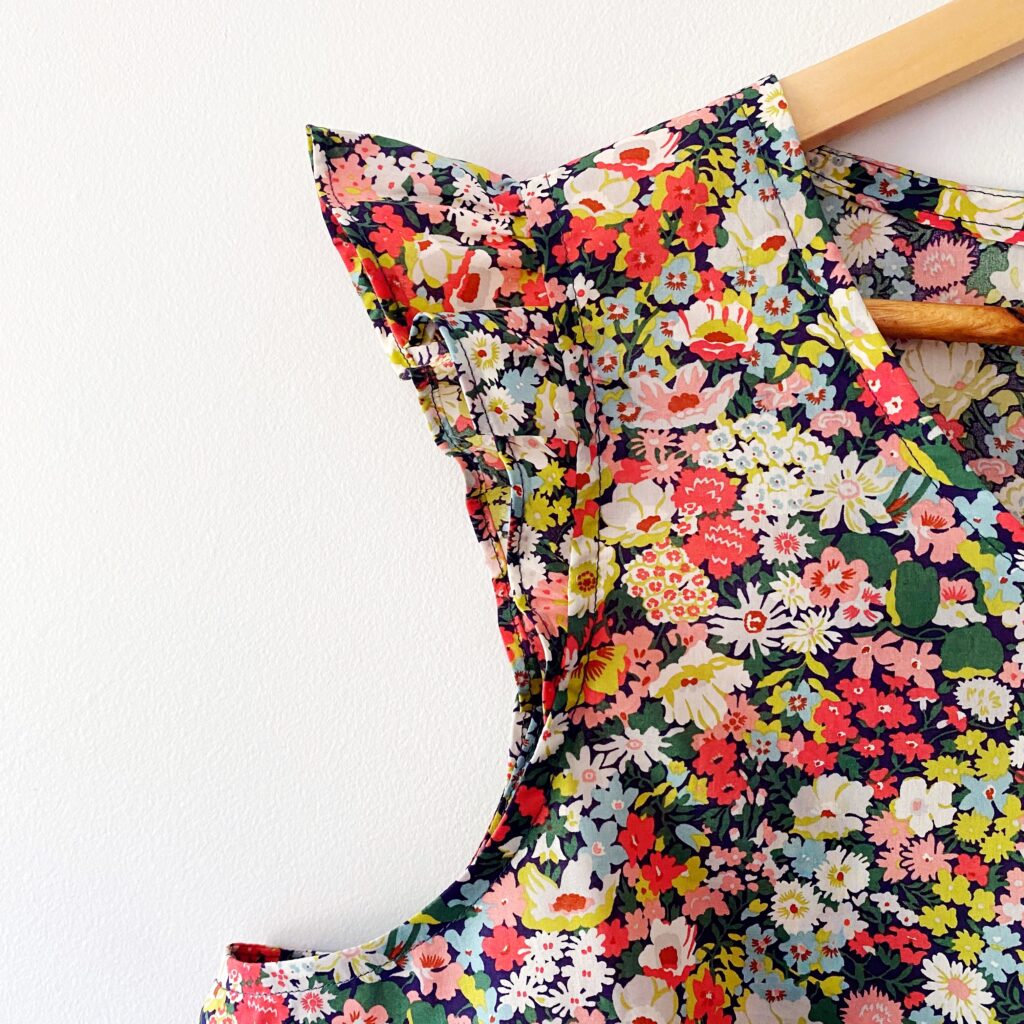 What I loved about this hack:
Easy to follow instructions for both the top and the hack.
The cool little power wings. It makes me feel like I'm cosplaying some rad sewing superhero with my tiny shoulder wings!
What I would change for next time:
Lengthen the ruffle. I'd like it to extend a little further down.
Use the facings. I normally prefer bias binding but I'd like to give it a shot for this.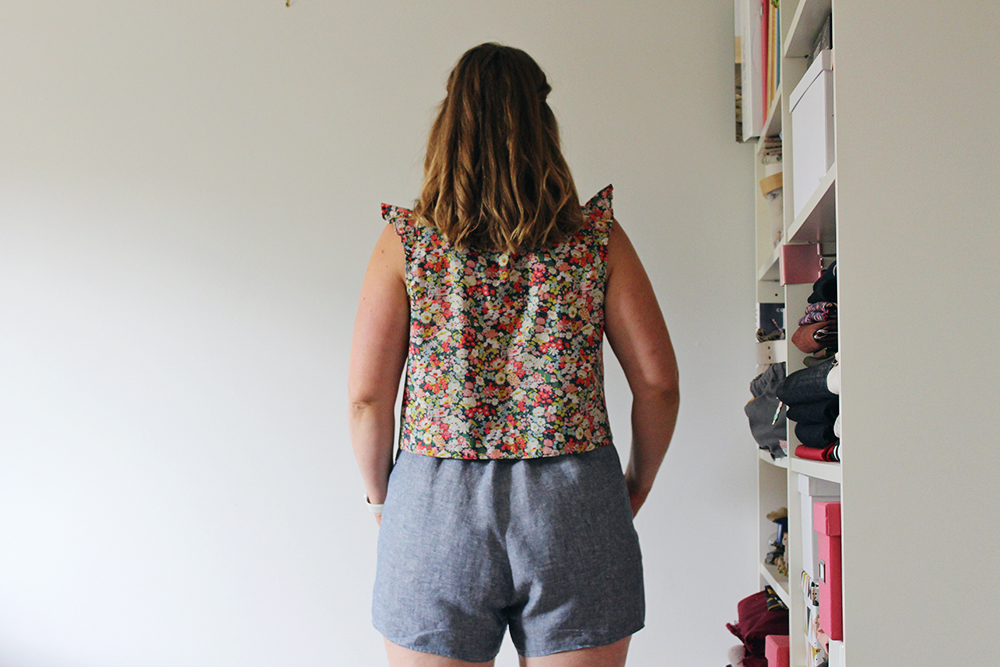 The Deets
Pattern: Ashton Top by Helen's Closet
Fabric: 1.5m of Liberty Tana Lawn in Thorpe from The Fabric Store
Notions: thread
Size: 16B
Alterations: ruffle sleeve hack by Me Made by Madeline
See also: my green polka dot version, my giant abstract flower version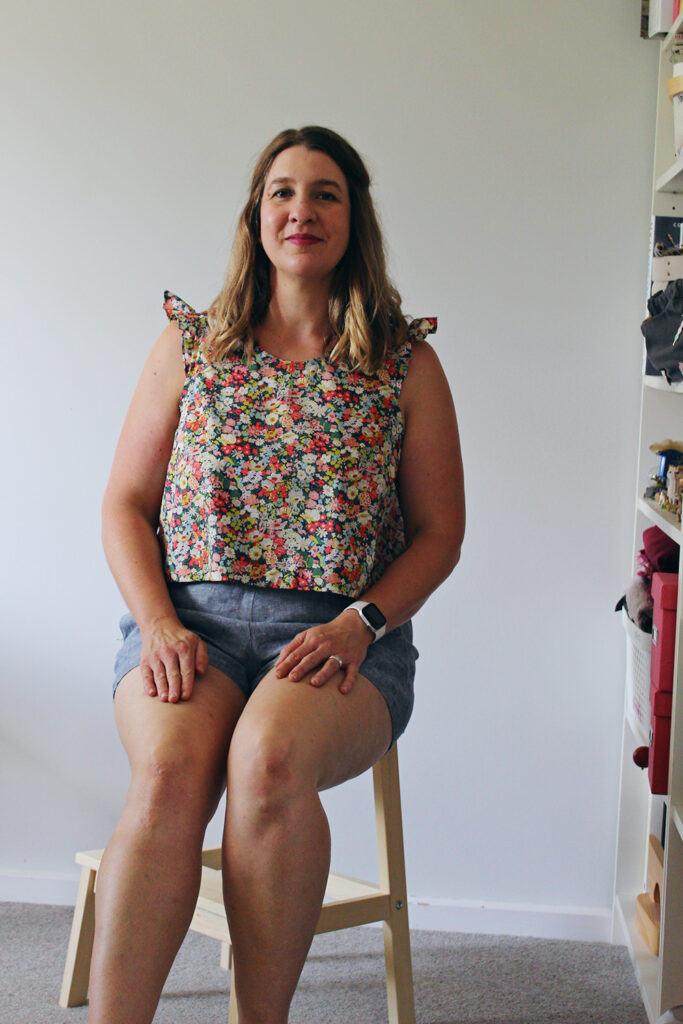 Overall, I think this top is super cute but I'm not sure if it is 100% me. I'm going to give it a burl with my mustard Calders and see how I feel with the yellow bringing a bit of pop. It is a super cute hack though and I will be definitely making another wing-a-ling top again in the future!