Challenges totally rock my world. In fact, El Husbando often notes that I am "too competitive for my own good". Bah! He is just bitter about losing the "who is more competitive" competition 😉 I love challenges because they stretch my skills, keep me motivated and provide concrete goals. So hot on the heels of finally finishing my Miette cardigan (still to be blogged because I loathe the pink colour now) I was up for a knitting challenge. Enter the #fancykelbournestudioKAL: six weeks to knit up a jumper/sweater and rock it like a boss. BOOM! But this lady works to her own schedule and likes to build suspense…. So six months after the due date I am ready to share with you my finished jumper!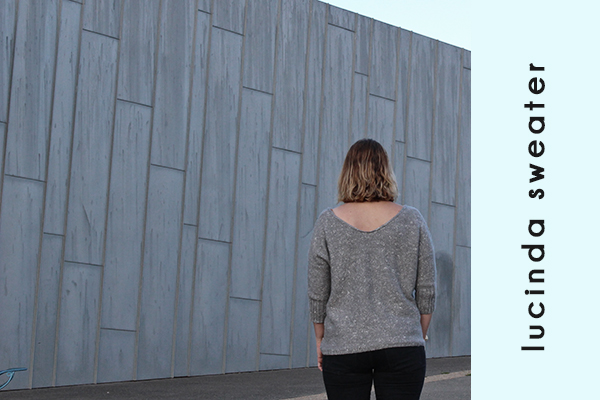 This pattern is Lucinda by Madder. This is a 3/4 sleeve (or full sleeve if that is your jam – no judgment here!) sweater with a super relaxed fit in the body. This sucker is rather sweet because the bulk of the work is stockinette in the round, which is pretty much the laziest/most epic knitting style ever. All hail the lazy knit!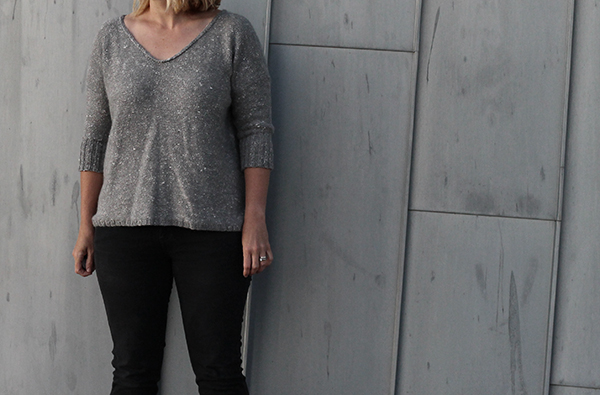 Can we talk yarn for a second? Acadia by The Fibre Co. is pretty much the dreamiest yarn ever. As in, I wish I could post one of those little love heart eye emojis here because I have all the loves for this yarn. It is a delightful blend of merino, alpaca and silk and was an absolute dream to knit with. And wearing the finished jumper is like being hugged by a bunch of tiny alpaca teddy bears and merino lambs. Bliss! I won't lie – this was a complete extravagant purchase and was worth every single penny.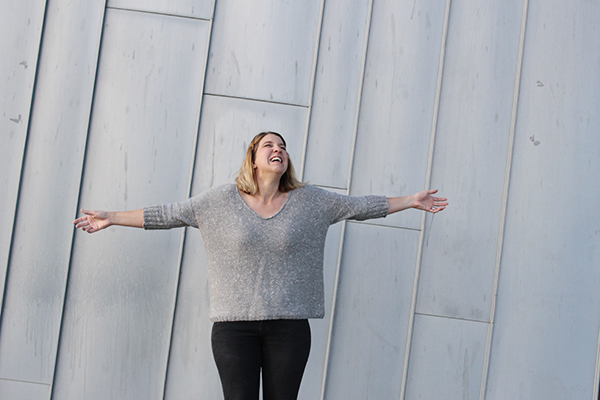 To be completely honest the construction/knitting of this garment was pretty straightforward. I suffered lots of delays not because of difficulty of techniques but because of my insane perfectionism. And yes, I did have to rip out from the back shoulders to the underarm because I read the instructions wrong but it was also crazy freeing. Once I had ripped that sucker out (and reknit that panel correctly within two days) I felt like a knitting champion! The sleeves happened super quickly after that and when the neckline didn't please me I ripped it out and made it into something I liked. I dub that the moment I moved from #knitnoob to #knittingwizard (even if I am only like a first year at Knitting Hiogwarts) (side note: Team Hufflepuff!)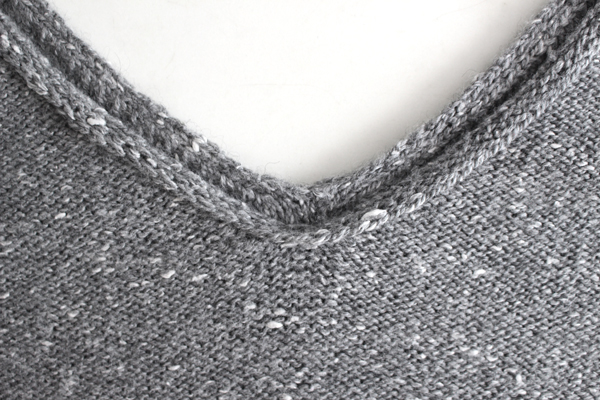 What I liked about this pattern:
The fact it challenged me. Though, given my beginner level of knitting, that really wasn't too hard 😉
The clarity of instructions. Once I sat down with a pencil and used the glossary all that shorthand made sense.
The relaxed fit. The fitted sleeve is neat but the relaxed fit of the body means I can wear a tank under this when it cools down with no problem. Or go tankless in autumn for the perfect level of warmth. DOUBLE WIN!
What I would change about next time:
Go down a size in the body. Whilst I dig the relaxed fit I think it would be as comfy with a little less ease.
Who am I kidding? With the length of time this took there is no repeat!
The Deets
Pattern: Lucinda by Madder aka Carrie Bostick Hoge
Yarn: 9 skeins of Acadia by The Fibre Co in Mountain Ash. Sourced locally (with haste and a competitive price!) from Knitting for the Soul.
Notions: my sassy self!
See also: Grainline Studio, Fancy Tiger Crafts, La Mercerie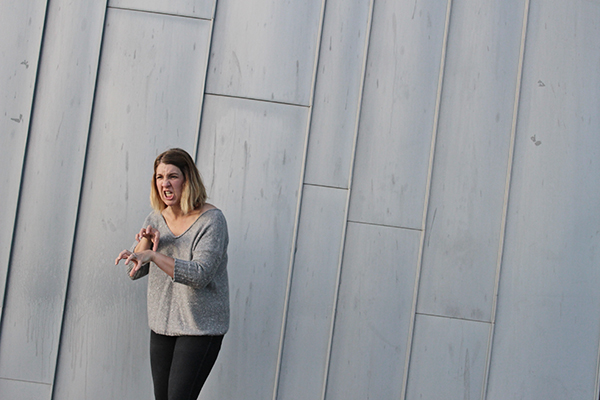 Overall, I seriously dig my Lucinda and am super chuffed every single time I put it on. Bring on winter, I say! Gah – who am I and what have I become?! Also, I have two skeins of the Acadia left and am thinking potential winter hat. All suggestions welcome! I have also just started Lena by Madder. What can I say? I dig her styles hard!
And one final note: to get a super head start on training for our five weeks of Peru adventures happening soon I'm taking a break from sewing/blogging/social media in March. See you guys on the other side – totally ripped with Linda Hamilton from T2 arms, I'm sure…