Real talk: The first quarter of 2017 has been a bit up and down for me. While my health has been on the fritz (boo!) I've scored an awesome new job (yay!) that is helping to even things out. And now that I have talked myself into an executive role I figure it's time to give my work wardrobe an overhaul. First step: a simple shift dress with a kick ass print. Why hello there boss type Amanda!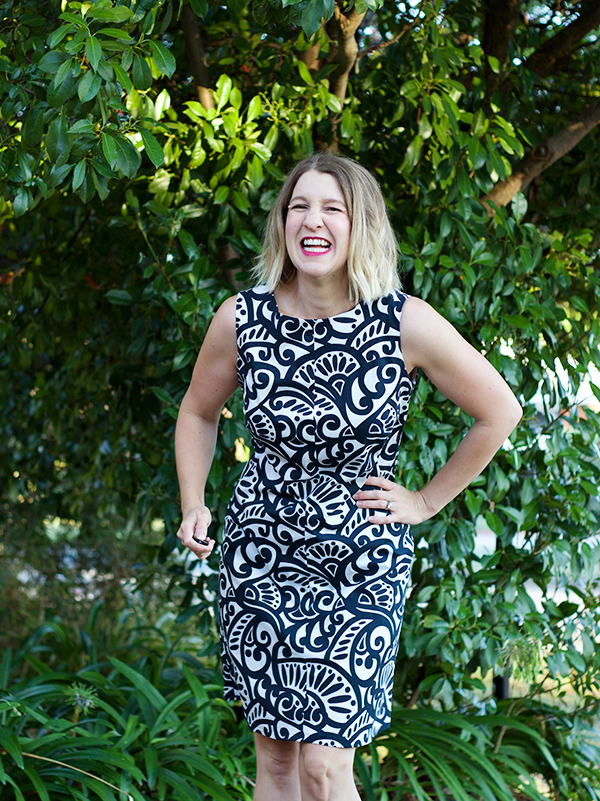 This bad boy is Simplicity 1609 – a 1960s shift dress. It is a sleeveless a-line with a centre front seam, fitting darts and a back zip. As a "Jiffy" pattern it is pretty chilled – two main pattern pieces that come together super quickly. And by super quickly I mean it took me one afternoon to toile and a few short sessions the next morning to cut and sew. Boom! I feel like that kind of speed qualifies me as a sewing ninja!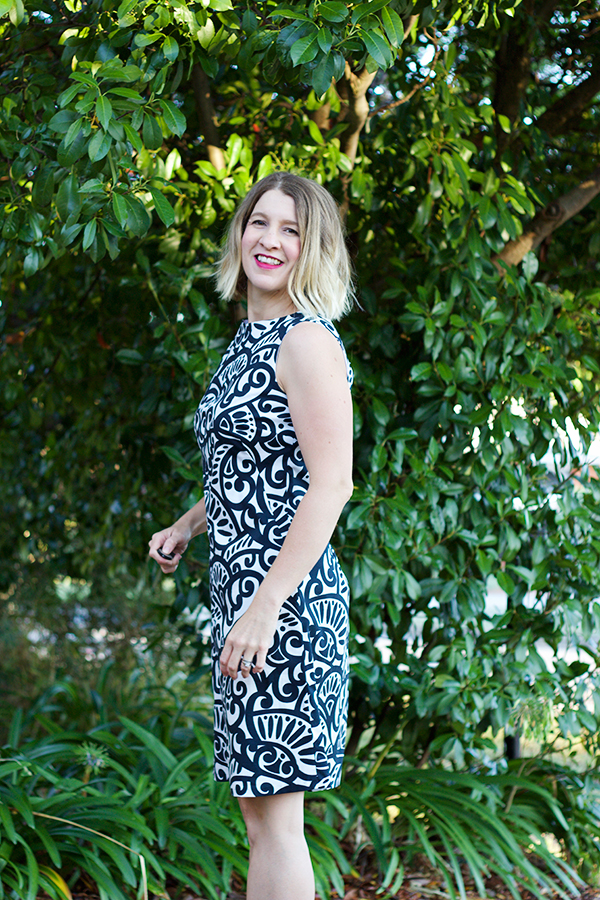 The fabric is rather special and one that has been waiting for just the right pattern. This crazy printed fun is is a Max Mara cotton sateen I snaffled from Tessuti Fabrics for my birthday last year. It feels amazing and was an absolute dream to work with. Unfortunately when I purchased the fabric I was thinking a gathered skirt so only grabbed 1.5m. As a result I had to play fabric Tetris to get all the pieces to fit so the centre front seam has some weird pattern mojo going on. Oh well! I think it still looks pretty sharp!
Construction wise this was straightforward and quick. There are four main fabric pieces and the facings (which I actually used for once!) The most exciting part of the construction was working with three different dart types all in one pattern – it's nice to see French darts, double-pointed darts and straight darts all working together to help me look all kinds of rad 😉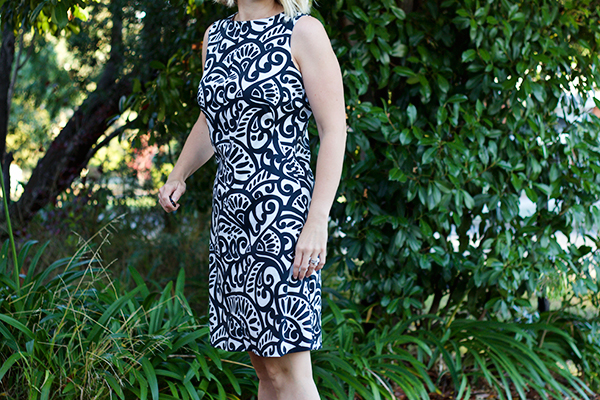 I played around a little with the fit a little taking the side seams, shortening the straight darts and taking 2cm off the CF seam from under the bust to the hem. I also moved and lengthened the back neckline darts and removed 2cm from the back neckline. The hem was kept at just over knee level to keep the early 60s feel going. Though the urge to go full-mod with a mini was pretty high!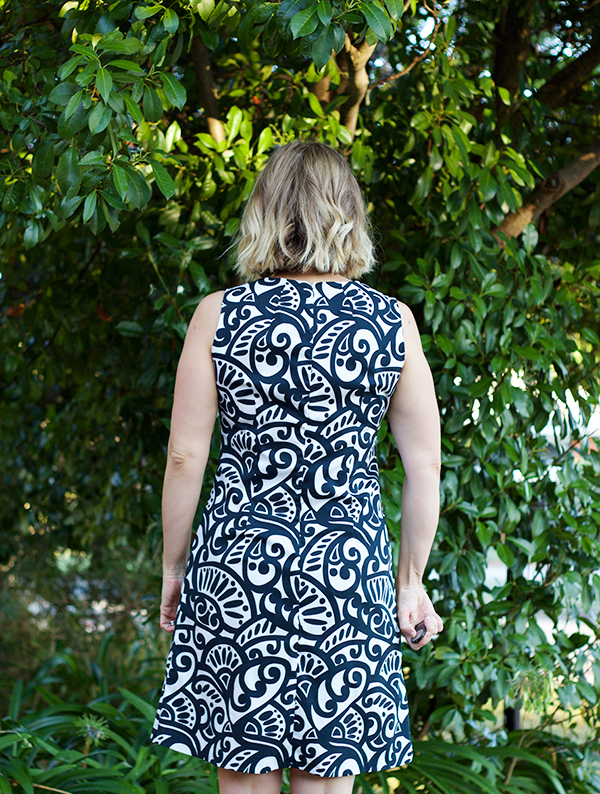 What I liked about this pattern:
It was quick and simple! Nothing like a pattern you can take from packet to hanger within a day!
All the darts. Seriously. It was so much fun to see how these lines can shape fabric to your body.
The 60s feel. I was a bit concerned that this shape would be overwhelming on me (especially with the print!) but I love it. It feels professional but also fun. Funfessional? Let's make that a thing!
What I would change for next time:
Use a fabric with a bit more structure. The sateen is so lovely and feels amazing on but I think a tiny bit more heft would hold the shape better.
Work on the fit a little more. Though realistically this is probably me being paranoid as this doesn't hug my waist as much as my regular outfits.
Ditch the facing. I think a lined version would be much better for work – especially as I tend to wear tights in winter. Oops.
The Deets
Pattern:                 Simplicity 1609
Fabric:                  1.5m of Max Mara sateen from Tessuti Fabrics, 0.4m cotton voile for facing
Notions:                thread, 50cm zip trimmed to fit
Size:                        18
Alterations:         3cm removed from side seams, 2cm removed from under the bust to the hem on the centre front, straight darts shortened by 1cm, 2cm removed from back neckline, back neckline darts moved and lengthened by 5cm, bottom of armholes raised by 1cm.
See also:                Bobbin and Baste, Erika Made It, Akram's Ideas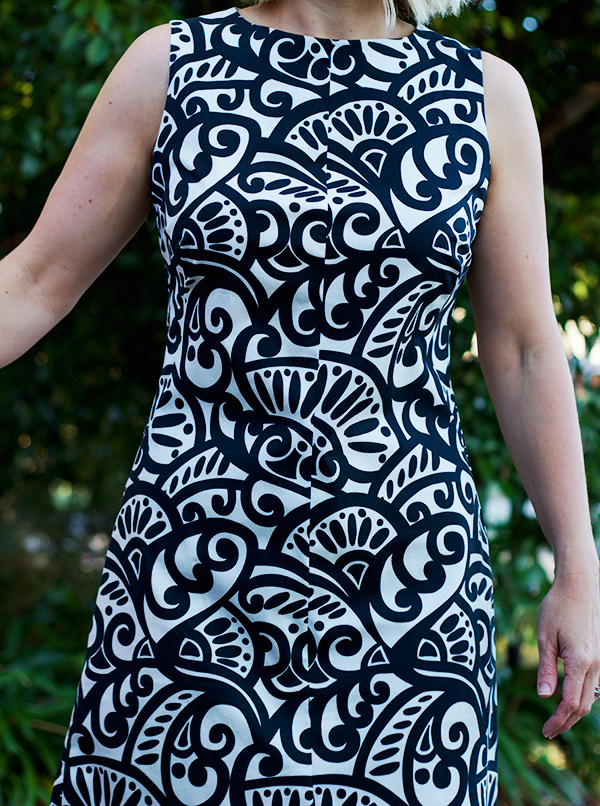 Overall, I'm happy with how this one turned out. It's a total shift from my normal style (see what I did there? bwah ha ha!) and I was super surprised with how much I dig the finished result. This feels work appropriate but still has enough going on that it still feels "me". And let's be real – when you're recovering from surgery anything that you can stitch up in short bursts is a total win. Even Pimble seems impressed… Or more likely just hungry. You win some, you lose some 🙂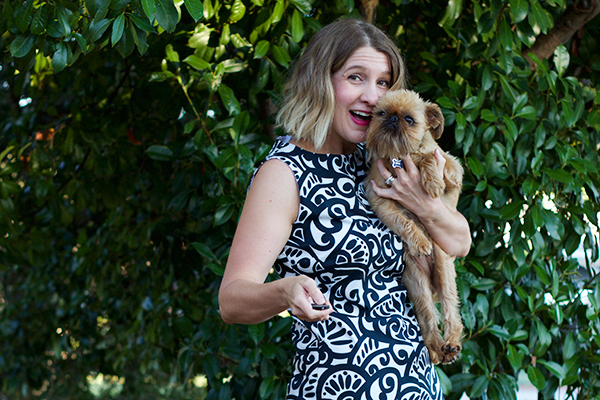 SaveSave