This post has been a long time coming.
For those who don't know the origin of my blog name Bimble and Pimble refer to the two doggo loves of my life, Button T. Wuzzle, Esq. and Popsicle O'Snuffle. When I started on this sewing journey back in 2011 and wanted to throw my escapades out into the ether a blog name just wouldn't come to me. In frustration, I looked down at my two constant companions and decided to name it after them. So Bimble + Pimble was born and it was a lovely reminder of my little buddies each time I sewed. I mean, apart from them sleeping on/at my feet or demanding we play ball rather than sew…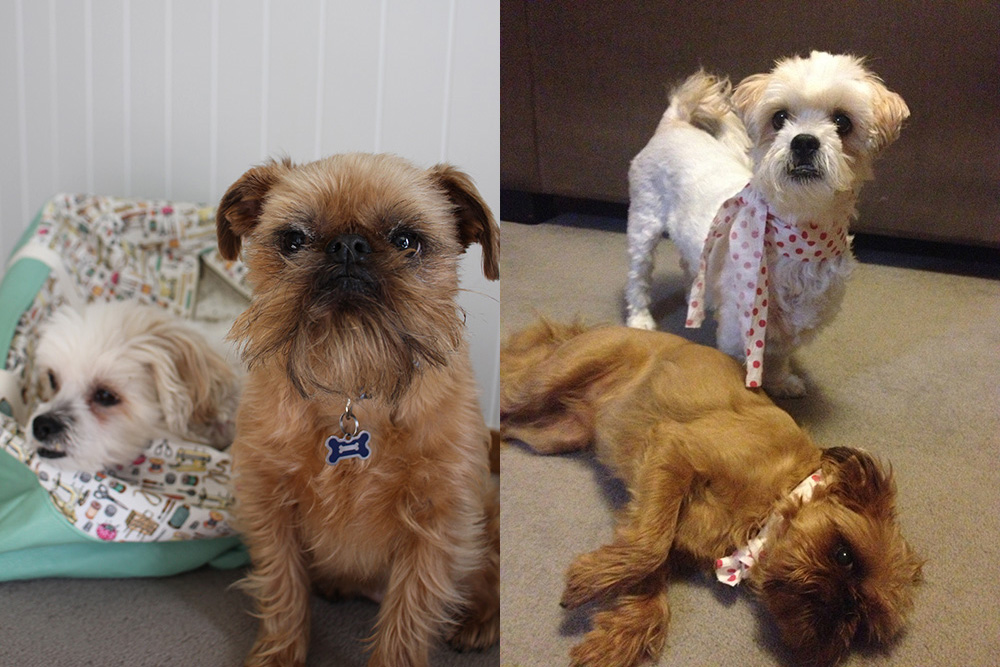 I think it is pretty obvious where this narrative is going, but after months of slow health decline and at 14 and 12 years of age respectively, my girls crossed the rainbow bridge in July and September. Losing them so close together has been devastating but it makes sense in an odd way that Poppy just couldn't be without Button. They lived long and joyful lives and were comfortable and happy until the very end.
Rather than dwell on the sadness of their passing, I wanted to take up a small slice of the internet to share a couple of my favourite photos of the girls doing what they did best. Vale Bimble and Pimble.