90% of the time I am organised (perhaps a little too much) and have things arranged well ahead of time. This all failed me for Sydney Frocktails earlier this year when 10 days out I finally tried on my selection of fancy summer frocks and realised none fit any longer and if I wanted too wear me made I had to get going STAT! Thankfully, phone ordering for fabric (with express shipping) and printing patterns at Officeworks is now a thing – what a time to be alive!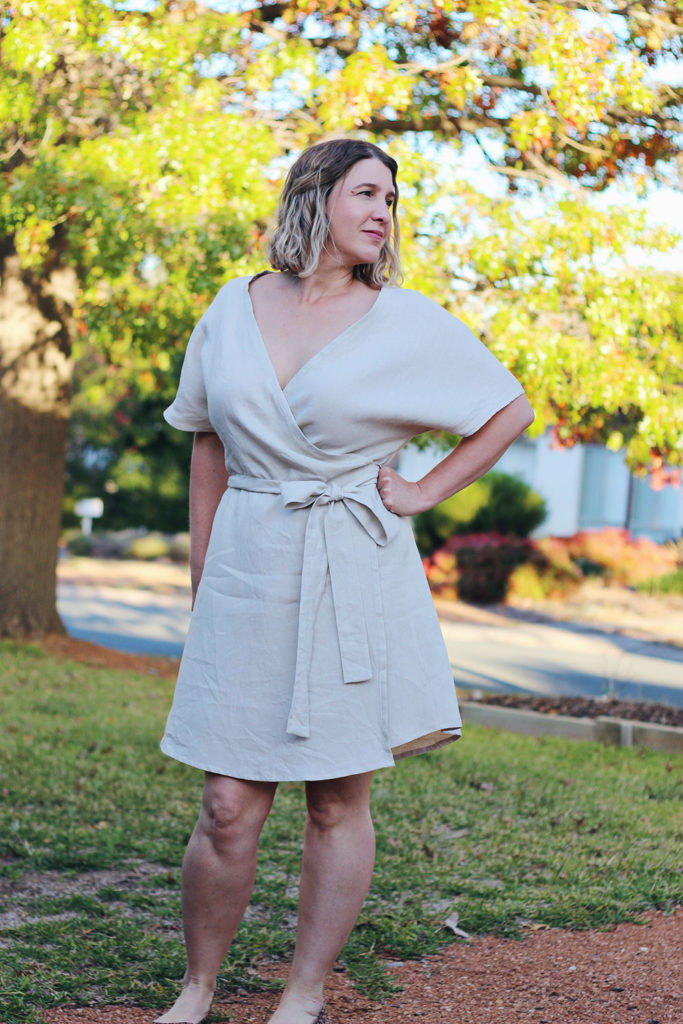 This is the Bellbird Wrap Dress by Common Stitch. The Bellbird is a simple kimono sleeve wrap dress with pockets. Basically everything a lady who is in a sewing rush could want! This pattern is great for a beginner and there are only a small handful of pattern pieces. Huzzah!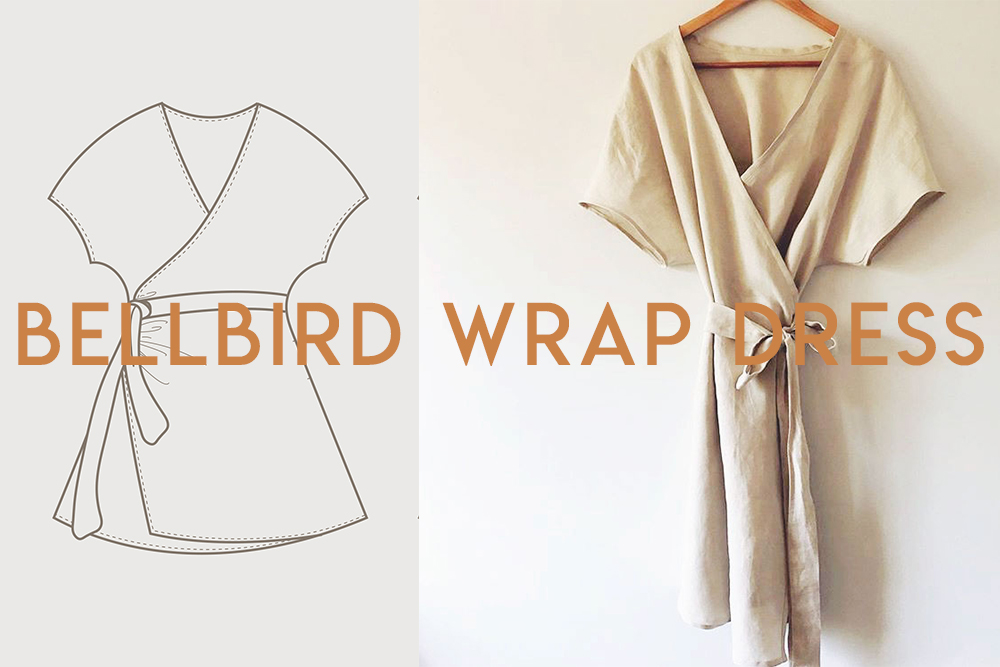 For Frocktails I wanted to wear my insane plum suede and rose gold leather peep toe heels (trust me – they are majestic!) so decided to go a very neutral colour for the frock. It was also insanely hot so a breathable fabric was the way to go. Surprising absolutely no-one I bought a couple of metres of bone linen from The Fabric Store. I was a bit worried about whether this would require a slip underneath but it was all good – as long as you wear nude coloured underwear you're as right as rain.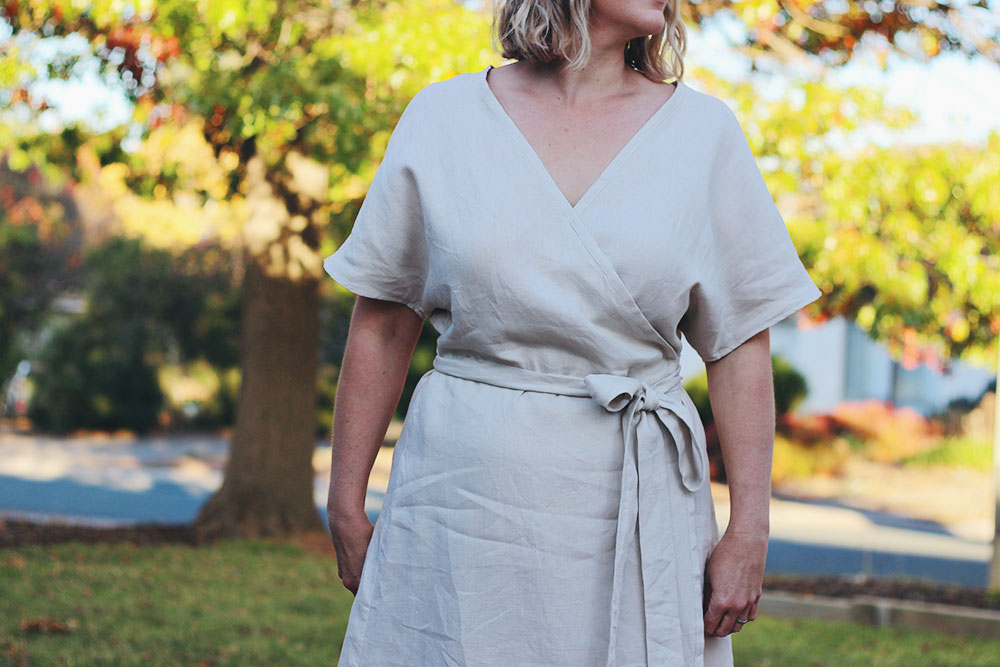 Construction wise, this was a very quick and easy pattern. The instructions were easy to follow and I sewed the whole thing up in an afternoon. I did remove the pockets as in linen they added way too much bulk to my hip area. It looked like I was wearing those epic old school horse riding jodhpurs that puff out at the side. A classic look for sure but not the one I was going for…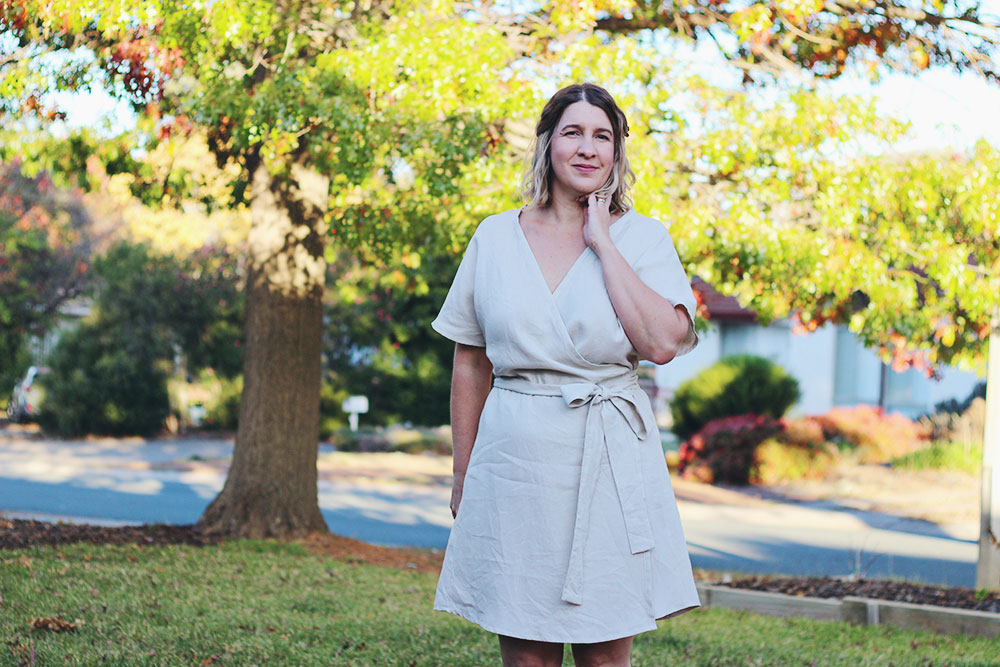 I have to be honest – as much as I love the concept of this dress I have not actually worn it out in public. Sadly, the neckline does not work with my bust and there are some gape issues. And whilst I dig the idea of the relaxed fit I am not feeling it on me in the back panel. I think these two issues combined with the super sedate colour results in me feeling frumpy when I put it on. I have seen some beautiful finished versions on Instagram (and in colours like this) but for me it just isn't clicking. On the plus side, I did go with a wrap dress for Frocktails and due to a rainy night was able to wear my blue velvet Appleton Dress which turned into a great conversation opener (Hi there! I'm Amanda – would you like to pat my arm because this frock is velvet.) Yup, not socially awkward at all… 🙂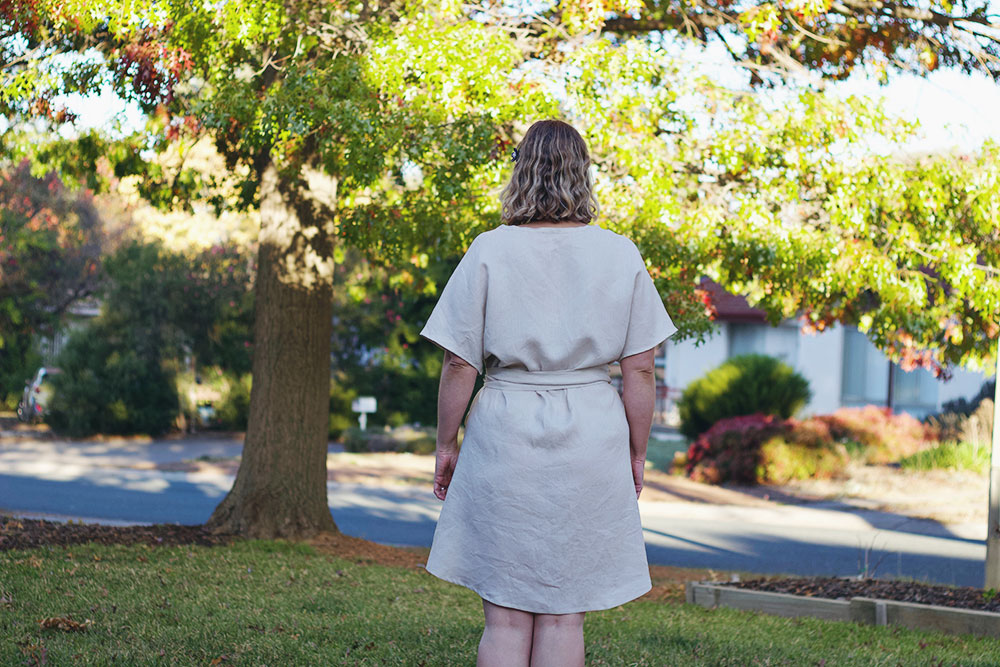 What I liked about this pattern:
This is a very straightforward sew and it took me only a couple of hours to make up. Huzzah for linen and minimal pattern pieces!
It has pockets included from the get go. Always a winner.
What I would change for next time:
Add some darts or shaping to the back.
Play around with the placement of the waist ties to try and fix the gaping issue.
Use a fabric with better drape in a more vibrant colour!
The Deets
Pattern: Bellbird Wrap Dress by Common Stitch
Fabric: 2m bone linen from The Fabric Store
Notions: cream thread
Size: Large
Alterations: Removed the pockets
See also: c.sews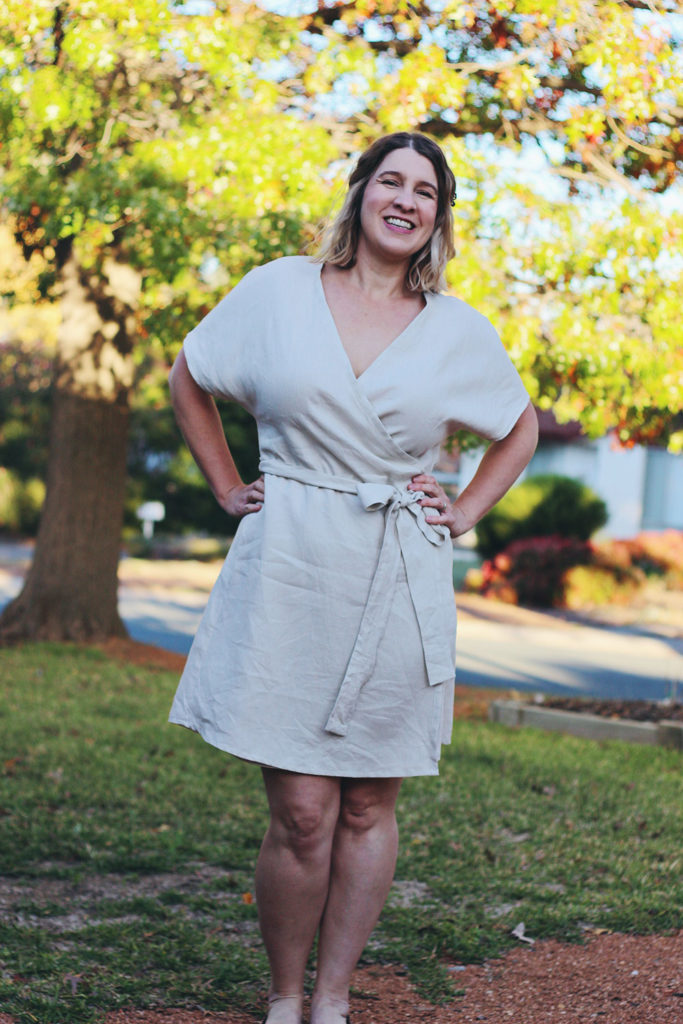 Overall, I love the concept of this dress and had lots of fun speed sewing it up but I'm going to donate it. In saying that I'm not sad – this is why I love sewing! I get to play around with silhouettes and colours I would not purchase and some are winners (Burnside Bibs) and some need to find a better home with someone else. Now on to the next project!