Real talk – the top you are about to see I sewed in late December as my first piece post surgery. And I have been wearing this so dang much that this is the first weekend it has been clean and ironed so I could snag photos. So let's get into it – say hello to Amanda's most excellent 2017 summer top!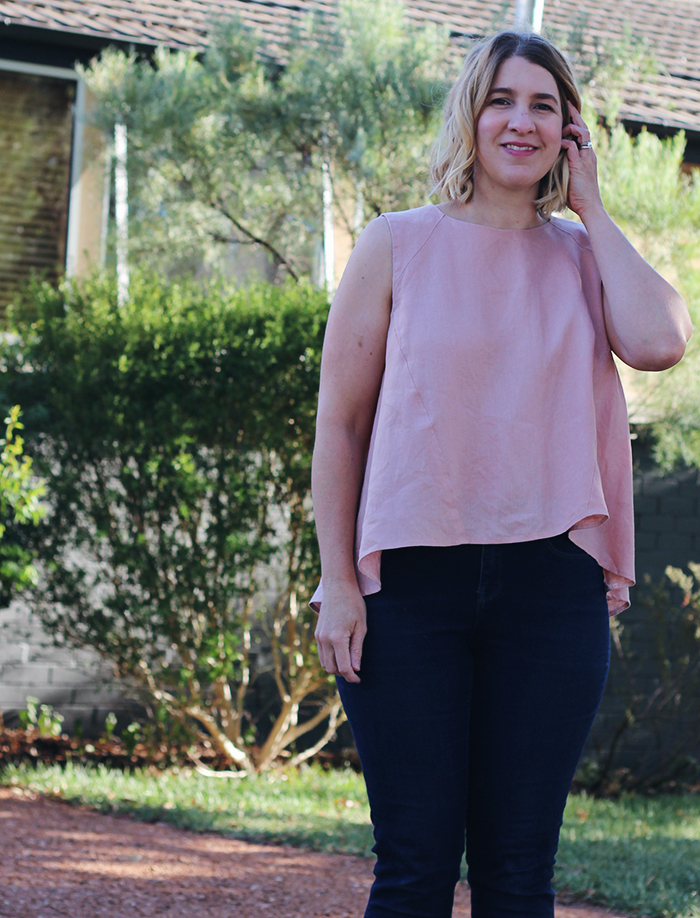 This is the Collins Top by In The Folds. The Collins is a loose-fitting trapeze-shaped top with a round neck, panel lines, a high-low hem and a centre-back opening, with a button and loop closure. View A features raglan sleeves but given the heat and my general aversion to sleeves I went with View B – sleeveless all the way. Let's be real – my motto for summer is "suns out, guns outs" because my poor pasty arms need some sweet Vitamin D after the Canberra winter. Brr!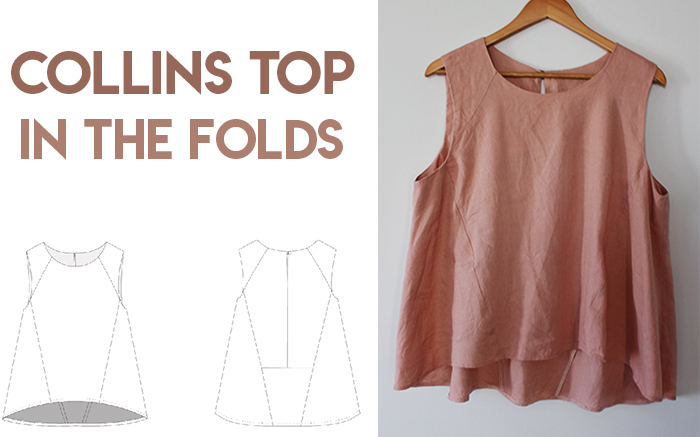 The fabric is lightweight milled linen from The Fabric Store in Vintage Blush. The colour is even lovelier in real life (if that is possible) and it holds shape well and softened nicely after two pre-washes. And as per last time, the opacity tests results are….. * drumroll * ….. no underwear visible. Yay! Given the lighter weight and colour of this linen I was a bit hesitant when buying over the phone as I couldn't test it (and real talk – if I wanted for a swatch the sale would have been over) but figured it would make great napkins if all else failed. Luckily it was good to go and it has been such a lovely and cool top to wear this summer.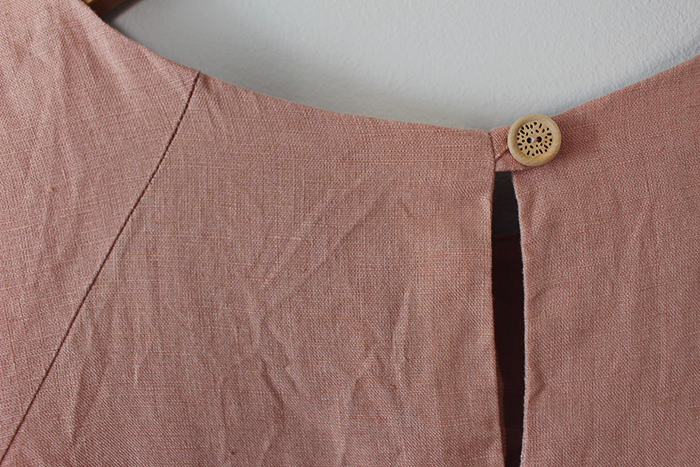 Construction wise, I loved this! The instructions are one of the clearest I have used and it was like putting together a fun jigsaw. There are no side seams with the different panels wrapping all around your body. As I was still on a fait bit of pain meds at the time of construction I followed the instructions as they were written for once. Hey, a lady has to play by the rules sometimes!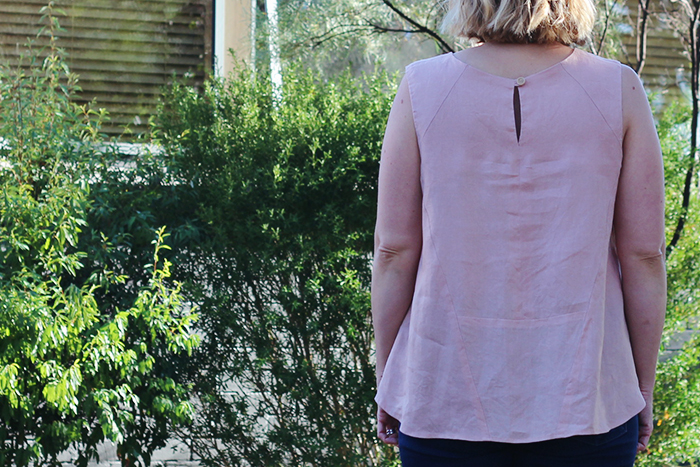 For once I didn't do any alterations (see aforementioned pain management) and everything turned out well. Upon wearing this a whole bunch, I think I will go down a size next time and look at scoop of the underarm. I have found this is a bit low for the bras I wear and I would rather not have to worry about peeps getting a look at this after I worked so hard on linen opacity testing… Teehee!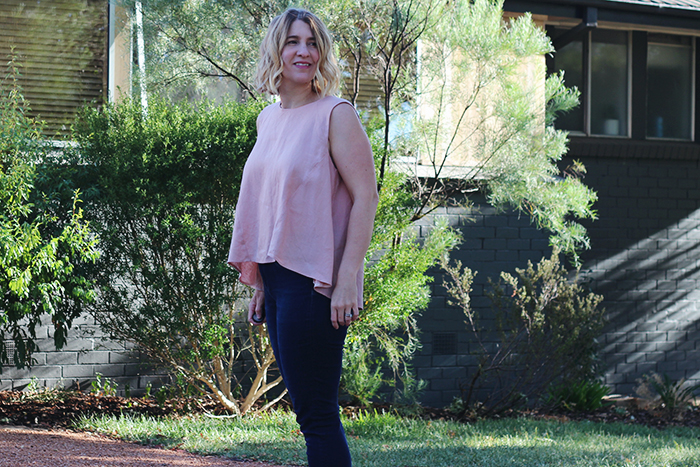 The Deets
Pattern: Collins Top by In The Folds
Fabric: Lightweight milled linen from The Fabric Store in Vintage Pink
Notions: thread, button
Size: F
Alterations: None
See also: Seed and Conjure, Saki Jane, Sewing Machinations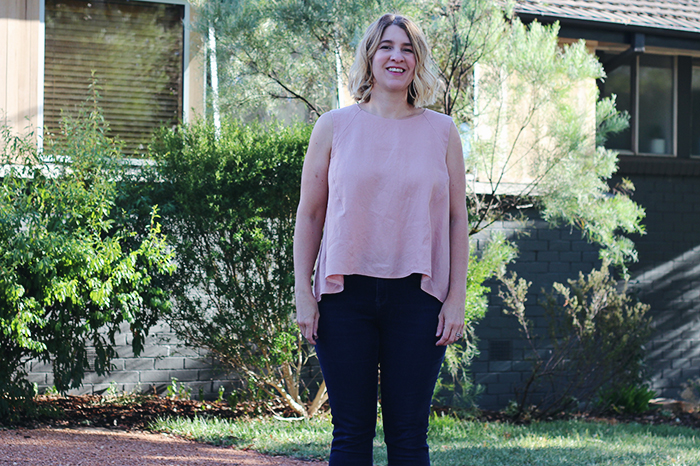 Overall, I seriously love this top and it has been on continuous rotation. I've also delved a bit more into the In The Folds pattern library and am in the process of making up two Peplum Tops. Possibly also in linen. Because I am living my best linen life right now. Viva la natural fibres!