I have had this super cute piece of tropical print rayon sitting in my stash from pre-COVID times that I just hadn't had the groove on to sew. Past Amanda made one of her "interesting" fabric store choices and decided to only buy a metre which left me a bit stumped on what I would sew up when I finally pulled it out of the stash. After a fast and furious game of fabric tetris (including a pair of pieced together straps and facings) this lady had the cutest top ready to go for our first 29* day in Canberra. Viva la summer!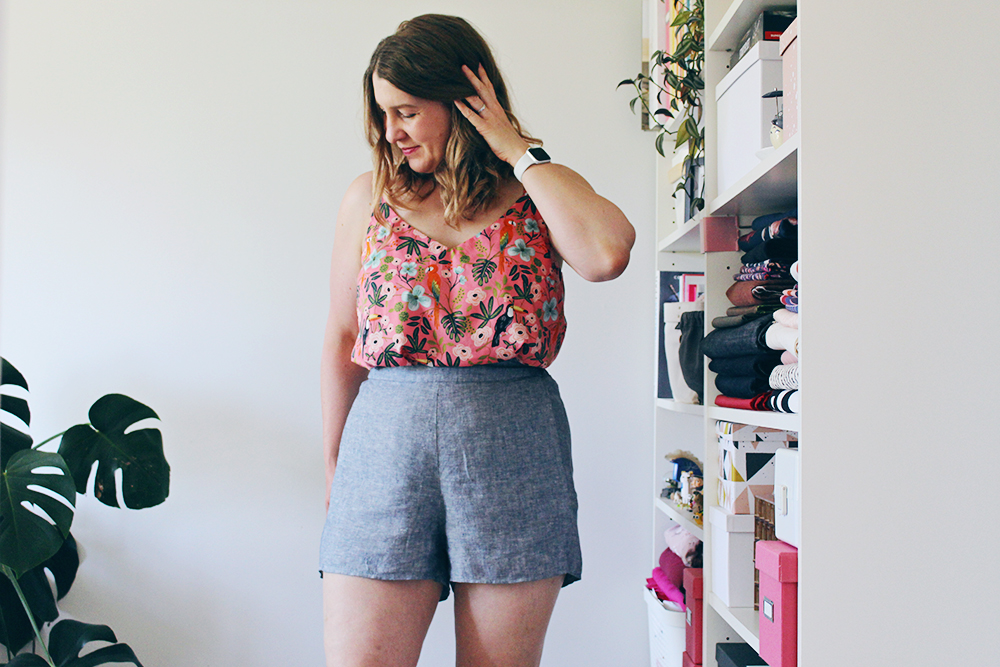 This is the Ogden Cami from True. This pattern has been around for an age and I've even made a couple before (including as part of my fancy sleepwear set!) It's a simple camisole pattern cut on the grain with a V-neck at the front and back. I was super stoked when True Bias improved their size range recently and added wider straps and a dart for the size 14-30 range. Viva la dart shaping and bra strap coverage! And best bit? It only takes a little fabric!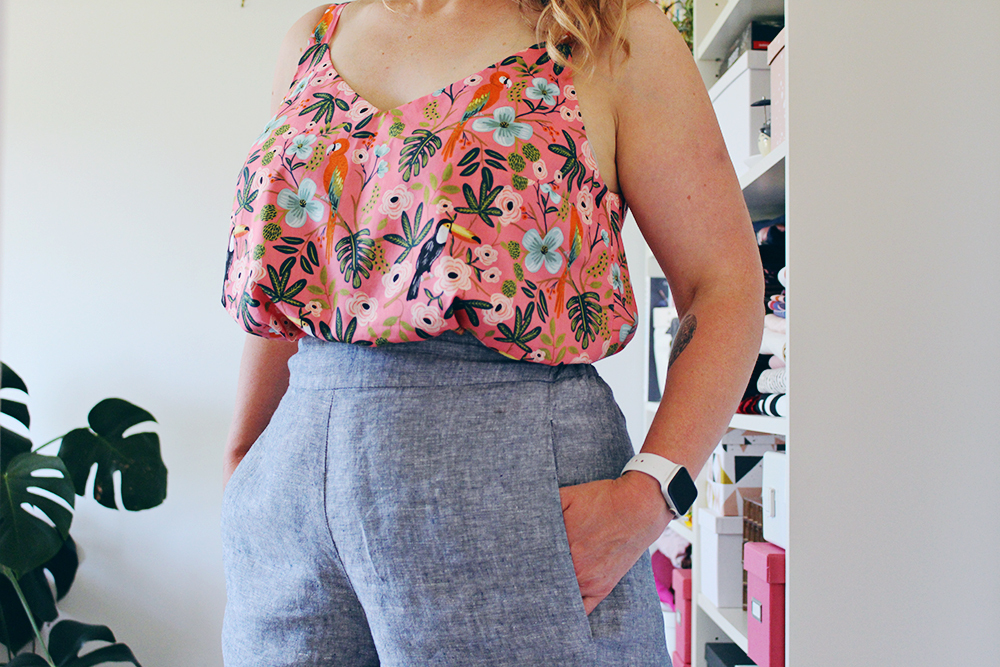 And speaking of the aforementioned stash fabric, I used a lovely rayon Rifle Paper Co print from a Cotton & Steel collaboration. I picked this up from The Stitching Room in Canberra which is a newish fabric and yarn store in town that stocks lots of super cute goodies. Plus one of the owners has a Brussels Griffon just like Beanie. Squee! I have had great success with these rayons before and have found them a dream to sew with and very sturdy. The first one I used from my first Springfield Top is one of the most worn items in my cupboard and the fabric has held up super well given it is nearly 4 years old.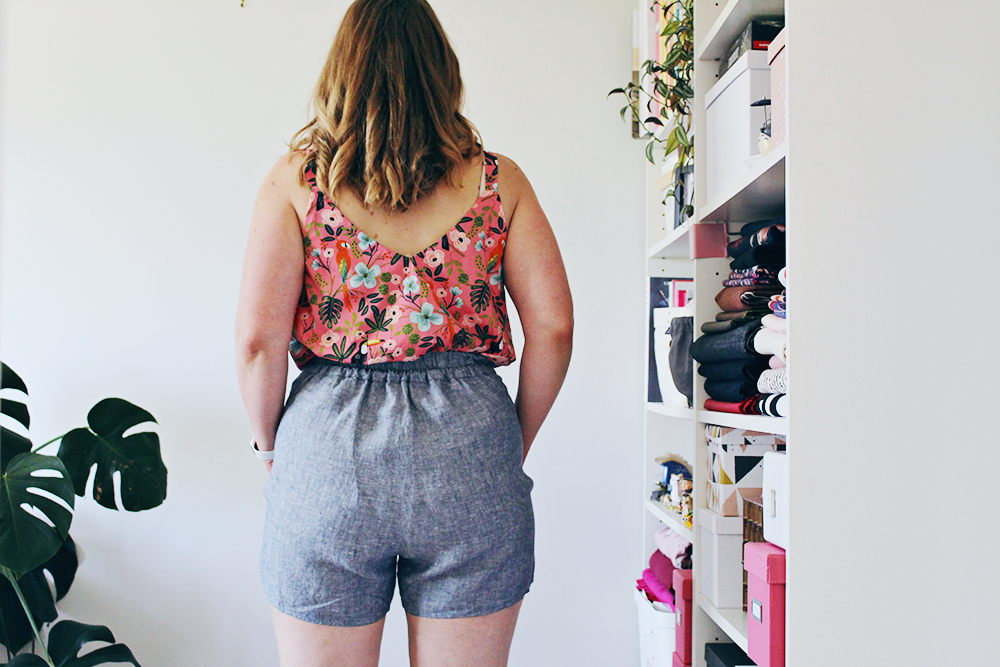 I need to be real here–as I only had a very small piece of fabric I played a hardcore game of fabric Tetris. I cut the front and back on the fold but the facings and straps are pieced together. The construction is super quick and easy and I was delighted with the darts as drafted–they were the right height and finished at just the right spot which was most excellent. With the two Ogdens I've previously made there were bust drag lines I needed to address and this has solved that problem. Also, the straps are wide enough to cover my bra as is whereas I had previously had to widen them. I also found the arm holes high enough up to cover the side of my t-short bras as well. Huzzah for not having to make pattern changes!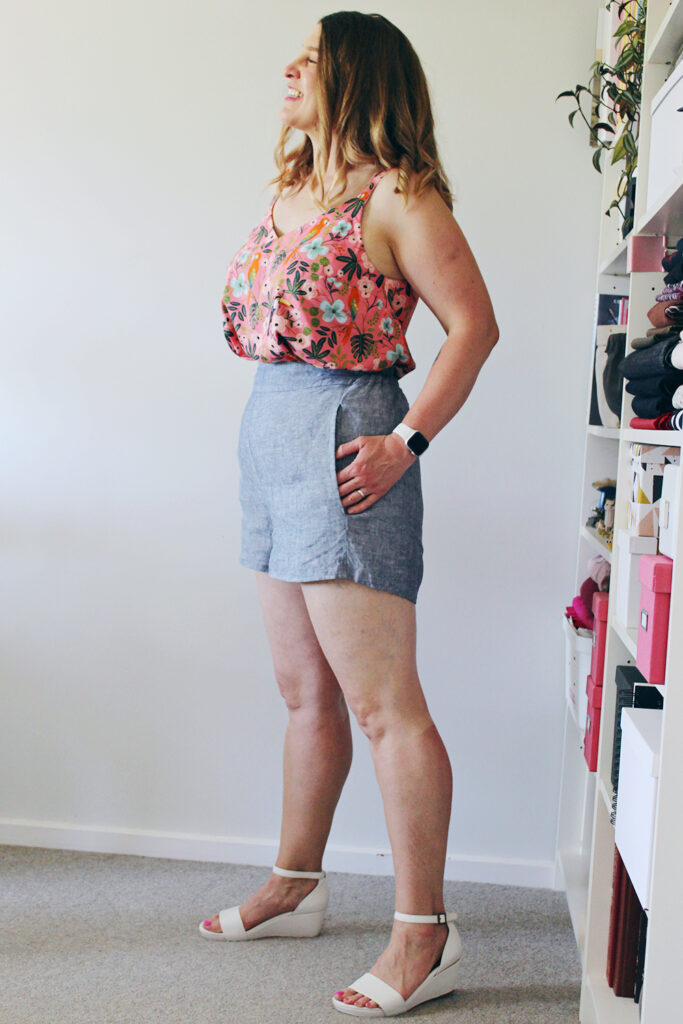 What I liked about this pattern:
The darts! No need to FBA this sucker anymore.
The width of the straps. They're wide enough to cover my bra straps.
What I would change for next time:
Crop the length a little. I am wearing a lot of mid-waisted pants/shorts and there is a bit of bulk to tuck in.
Finish with bias binding rather than facing for maximum summer comfort.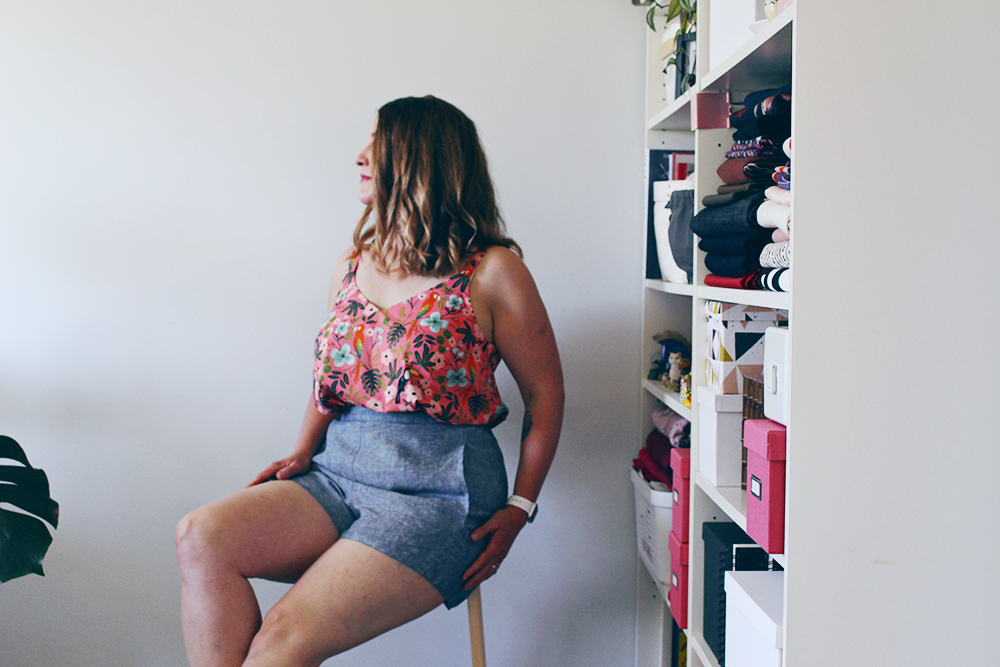 The deets
Pattern: Ogden Cami (size 14-30) by True Bias
Fabric: Rifle Paper Co rayon from The Stitching Room
Notions: thread
Size: 14
Alterations: pieced straps
See also: Sew North, Petit Font, The Pug and Needle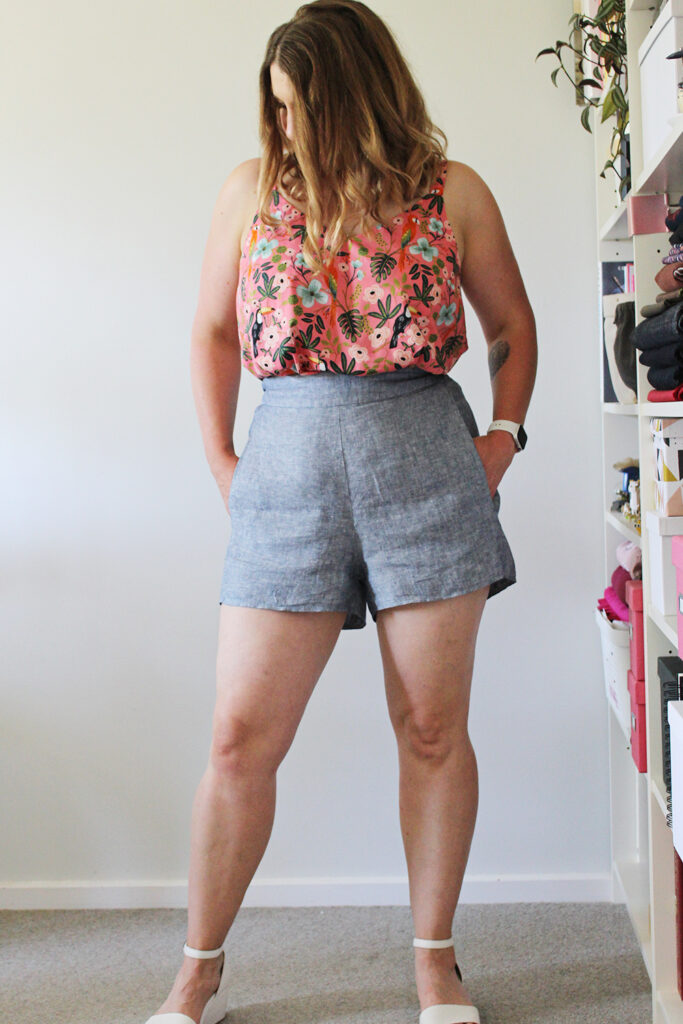 Overall, I'm happy with this cheerful summer wardrobe addition! I wore it to a picnic yesterday and found it very comfy and cool in the heat (even with a case of sun stroke–eep!) I want to give it a few my wears before my final darts/straps verdict but it's looking promising. Viva la summer ensembles!