Sometimes a lady needs a sassy work outfit that says smart but stylish. Sometimes a lady needs a lovely party frock that says let's boogie. Other times a lady needs a needs a flowy summer top made of fluoro yellow dotted swiss. This is one of these times. It's official peeps- I have won summer. BWAH HA HA!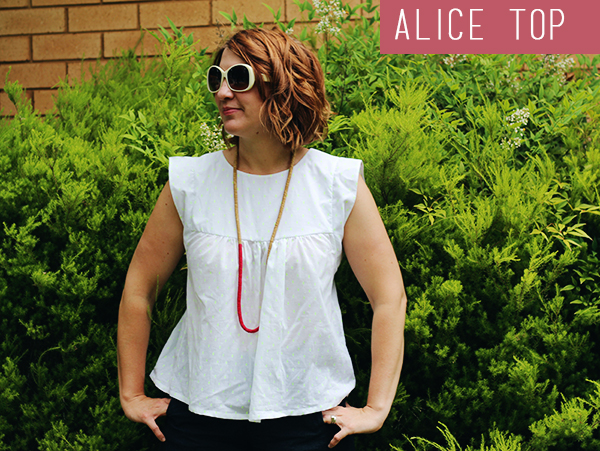 This pattern is the Alice dress and top from Tessuti Fabrics. It's a smock style number with a yoke and what I like to call sleeve wingalings. Seriously. These things are crazy awesome. All hail the wingalings! Now I am a lady who knows a smock frock will not work for me so I went with top option rather than the dress. As I am also lazy I decided to print this pattern at home rather than drive the ten minutes to Officeworks to print on A0. Word of the wise- printing at home and only wanting to cut the smock is HARD because the pattern is so dang big. Thankfully Elizabeth kindly compiled the pages you need to print for the top and you can check these here.
I knocked together two versions of this sucker super quickly. The fabric for the first version is a crazy white voile from Spotlight. But what caught my attention was the fluoro yellow dots, woven in almost like dotted swiss, that assault your eyeballs. The fabric is really lovely and soft and feels great on. It is transparent as all get out so I lined it in a white poplin for the yoke. My midriff, however, is flying breezy and free!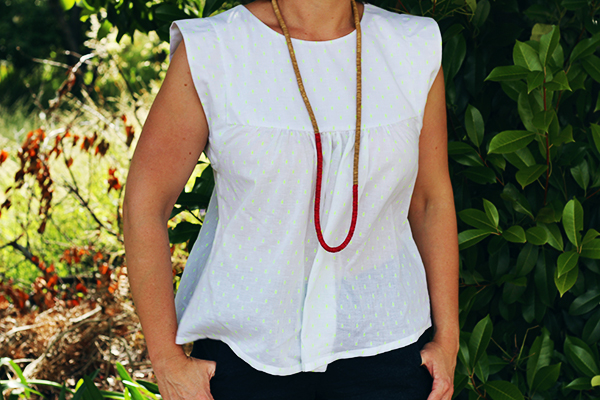 The second fabric is something pretty magical. This is the Snowflake linen from Tessuti. I first saw this on their Instagram feed and had bought a metre of it within ten minutes thinking I could make some sweet summer shorts or a skirt. Then I saw Rachel's Alice top made from this and I totally had to style stalk. If you want a treat for your eyes check out Rach's version. She has styled it gorgeously! Sorry for style stalking, lovely lady!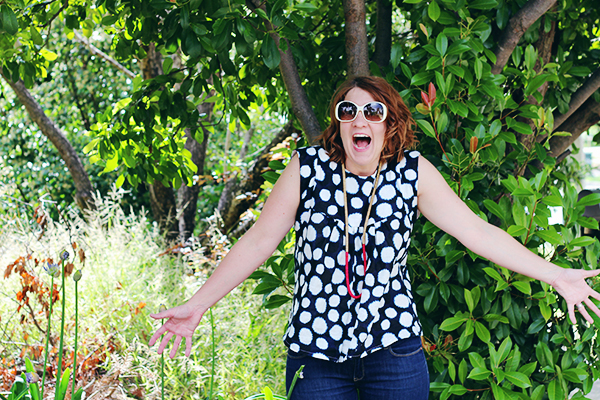 The sizing for this top put me in the Large but after reading a few reviews I went down to the Medium and it worked a treat. 10cm was also taken off the length as the whole tunic vibe is not my bag and I prefer my tops to finish at my hipbone. After the kaftan I think I'm wanting to get a bit short and sassy!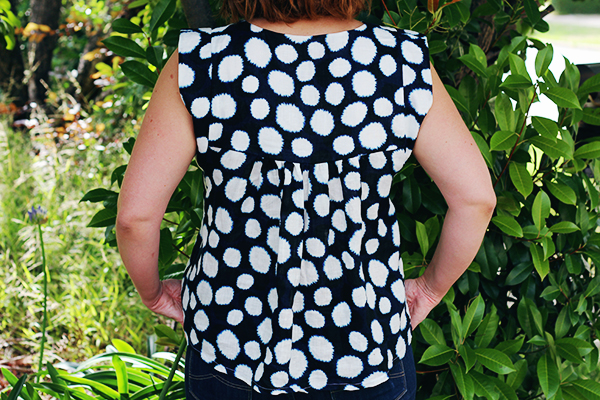 I'd like to say construction was easy but let's real talk: the first attempt at the yoke stretched out like a saggy baggy elephant. The stay stitching I did around the neckline didn't hold up and the fluoro voile stretched horrifically. Ugh. If I didn't love the colour so much it would have ended up in the bin. Luckily there was enough to recut the yoke pieces and this time I very carefully stay stitched stay tape to both the shell and lining and thankfully it worked. Otherwise, the construction was pretty sweet and easy and this only took me a couple of hours from start to finish. There is nothing exciting to report except the instructions were clear and illustrated with photos. Yahoo!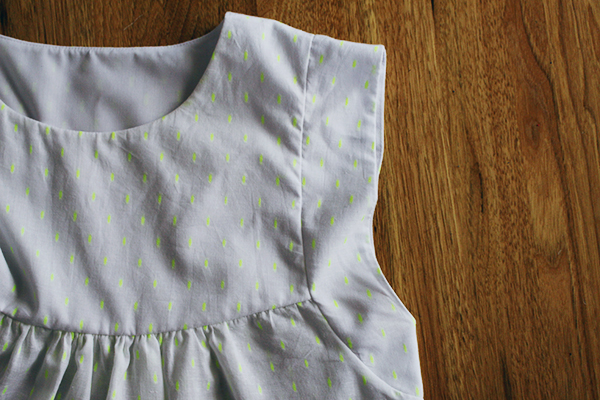 What I liked about this pattern:
Relatively quick construction. If you don't count the yoke "test run". Oops.
The breezy shape. This is perfect for the festive season. I hide all kinds of cake under this top. And I mean literally. Not consumed cakes. Cakes ninja-ed from a dessert table BWAH HA HA!
The sleeve wings. I feel like some kind of 80s superhero. OMG what can my power be? Cartwheels of doom? Breakdance fighting? LAZORZ?!?!?!
What I would change for next time:
I actually have nothing. This is such a sweet and easy make. Nice work, Tessuti!
The Deets
Pattern: Alice Top by Tessuti Fabrics
Fabric: 1m cotton lawn with fluoro weave from Spotlight, 1m snowflake linen from Tessuti, .3m of both cotton poplin and voile
Notions: Thread, stay tape
See also: Boo Dogg and Me, Sew Brunswick, Sewn By Elizabeth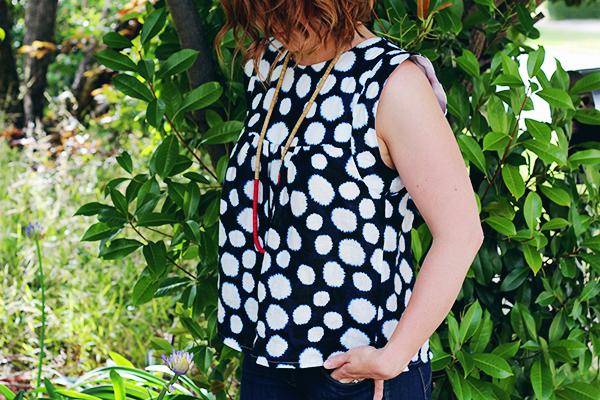 I'll be honest- after making these up I was super sceptical about how they looked on. This is a lady used to things with limited ease. But then the snowflake top rocked it out at a work function and the fluoro top, paired with Iris shorts and Chuck Taylors, made a fantastic Saturday afternoon pottering ensemble. It may not be my regular silhouette but this lady is getting crazy and adventurous for summer. If only the temperature actually would warm up!
SaveSave