I had a pretty sweet childhood. I grew up on a hobby farm where my first pet was a goat, we grew lots of fresh veggies and you grew to realise the scariest animal on the farm is always a goose. Always. One of the main perks of growing up where I did was the proximity to farm stalls selling fresh produce- berries, veggies and my favourite- pineapples. Those suckers fresh from the farm, warm from the sun, felt like a rite of passage for kids in Queensland. So when I started seeing lots of crazy pineapple fabric popping up on my Instagram feed recently I had to get onboard the awesome train. Because what is summer without pineapples? So say aloha to my epic summer of 2014 pineapple shorts!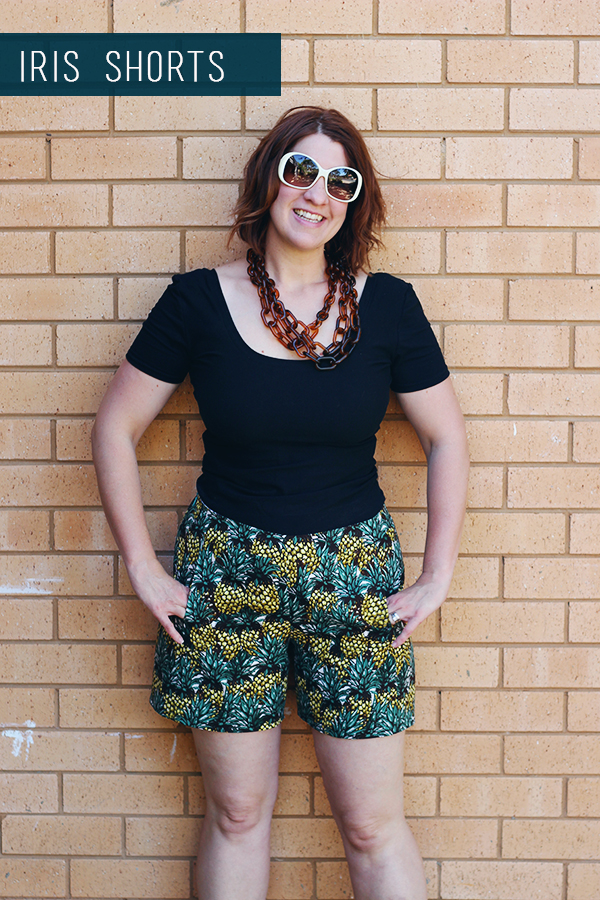 For those not in the know this is the Iris Shorts by Colette Patterns. These are a super simple and super cute shorts pattern with stealth pockets in a side front seam. If you've been around the B&P traps for a while you've probably seen these pop up like sassy ninjas with lots of me-made tops. To date I've made 14 pairs but they're always relegated to the supporting roles in photos of rad tops. No longer- viva la Iris shorts!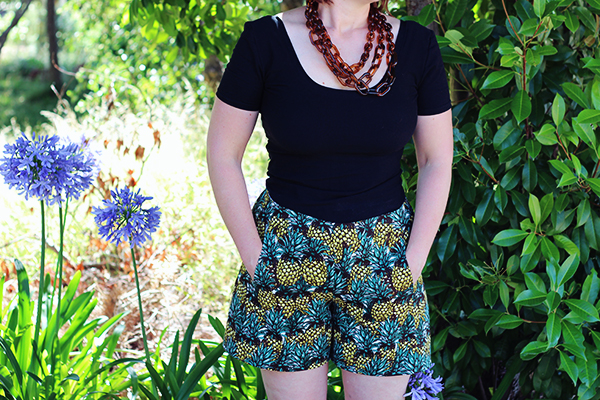 Now let's talk this crazy awesome fabric! This is from Darn Cheap Fabrics in Melbourne and is a lovely linen. Being linen I was thinking it would be a cool and drapey number I could make an epic kaftan from, but alas! This has a heavier drape and needed some serious structure- shorts it is! The inside waistband and pockets are my ultimate polkadot cotton that I use to line most of my makes. It makes my me-mades feel like they're from a single collection. Fancy!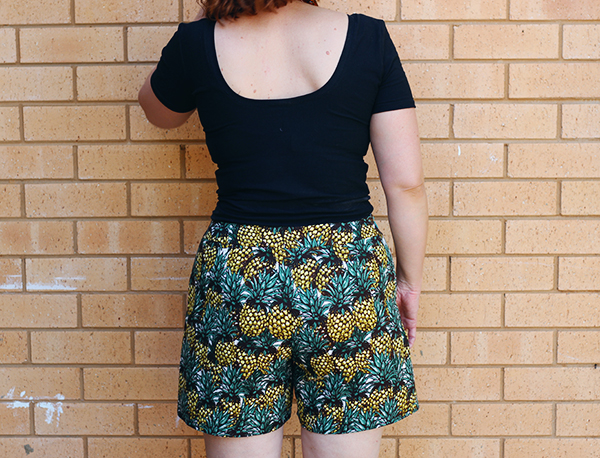 I've made the Iris so many times now that all the kinks are smoothed out (not that there were really any to start with). As this version is for summer I added 4cm of length to the leg to give me a little bit more leg meat coverage. Which when I read that sounds peculiar but hear me out. The pattern is drafted for 5'6" and I'm 5'8" so when I'm not wearing tights under these it feels a little "hello, sailor!". The only other amendments made was to under stitched the waistband and catch stitch it closed. Am I the only one who struggles with stitching in the ditch?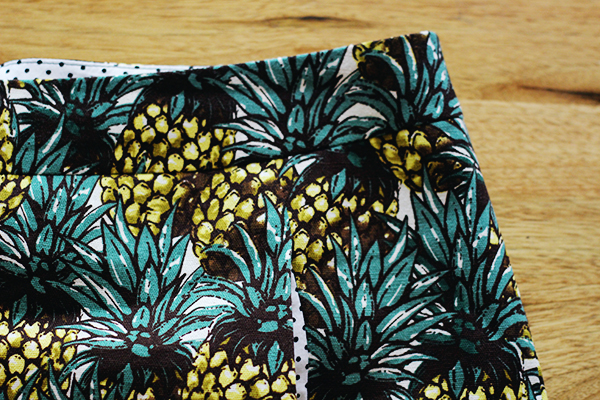 Construction wise these are crazy simple and the instructions are great. I can honestly knock a pair out from cutting to final iron is two hours. Magical! And let me just say, for my first time working with linen this stuff presses like a dream! Seriously. I want to run away and marry this linen so I never have to press another fabric again. *sigh*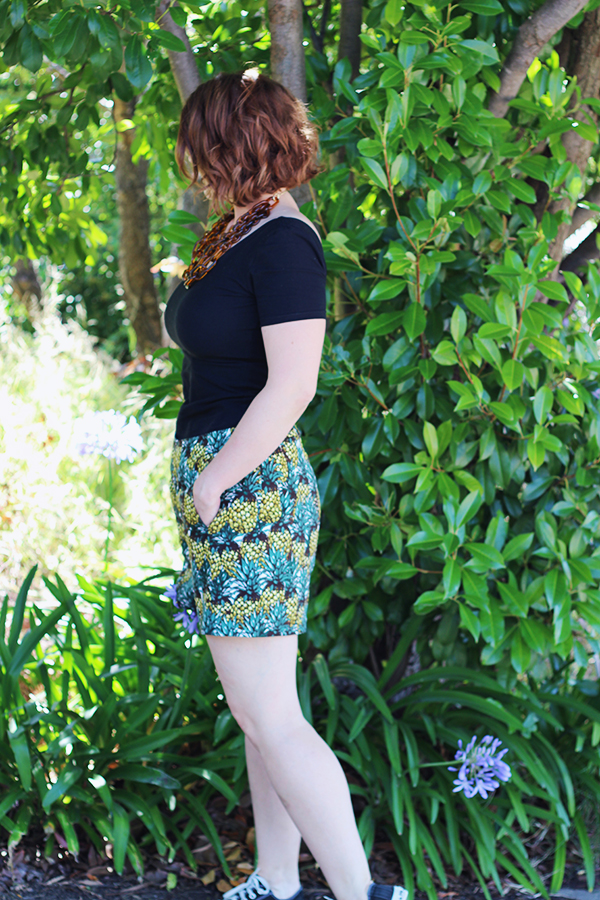 What I liked about this pattern:
It's such a quick easy make! Less than watching Guardians of the Galaxy on the laptop. Winning!
The lack of tweaking I need to fit these. I am almost tempted to turn these guys into wide leg trousers. Craziness!
What I would change next time:
Let's be honest here. Nothing. I love this pattern so hard.
The Deets
Pattern: Iris by Colette Patterns
Fabric: 1m pineapple linen from Darn Cheap Fabrics, polkadot cotton lining from stash
Notions: Thread, 8" crazy blue green invisible zip
See also: My-zee-moo, Top Notch, A Good Wardrobe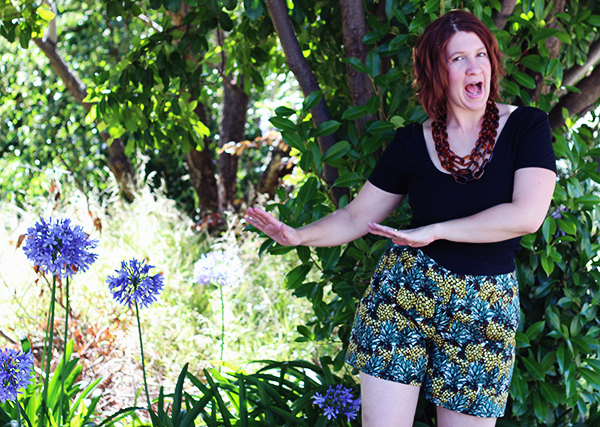 I seriously love my pineapple shorts and see them being on high rotation this summer complete with pineapple based cocktail in hand! And speaking of cocktails, it's New Years Eve and this lady has a French 75 with her name on it… Wishing everyone a fantastic new year and I can't wait to see what mischief and mayhem we all get into in 2015. It's going to be epic!
SaveSave