I blame the blog hop. All those glimpses into rad sewing peeps' lives has been intriguing and inspiring. But it also got me thinking how I'd love to see more of how people go about the fun that is sewing. Their spaces, their processes, and of course, their stashes. So in the interest in being a great big sticky beak I'm running a month long Instagram sewing photo a day challenge during November. Sewing? November? Sewvember it is! (oh yes, I went there!)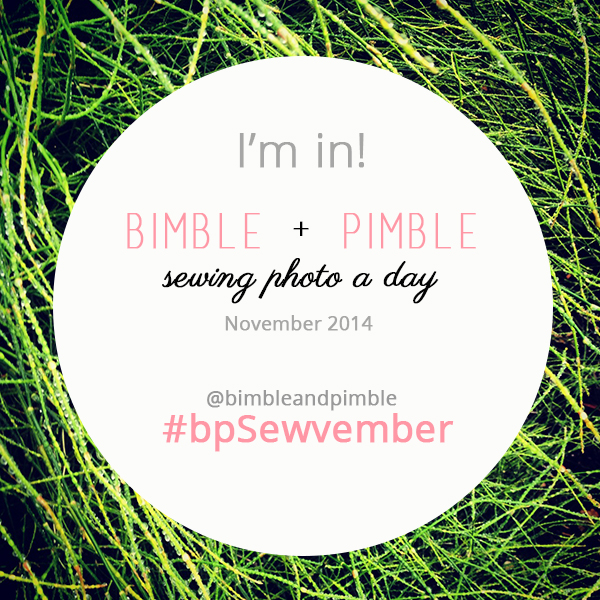 This challenge is for all rad sewing people out there. It's a chance to share a glimpse of your sewing world. Sewing can often be a solitary pastime and for some of us it can be hard to find other sewists nearby. So let's share our sewing spaces, our pattern stashes (eep!) and epic wins. It'll be like having a gang of sewing buddies popping by everyday!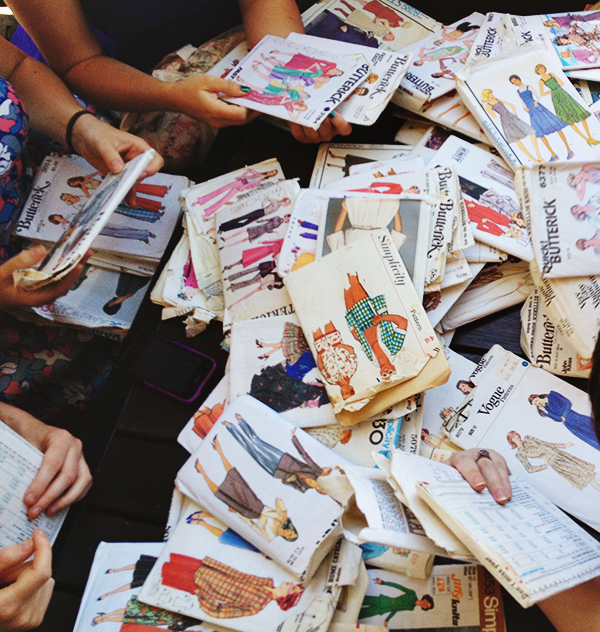 Below is a cheat sheet to the prompts for each day. Please feel free to share this on Instagram, your blog or any other social media that floats your boat. I'll be posting each day's prompt on my Instagram account each day throughout November. I'll also have a little blurb fleshing out each of the ideas- though they should be mostly self-explanatory. We'll be starting on November 1 and going all the way through to November 30.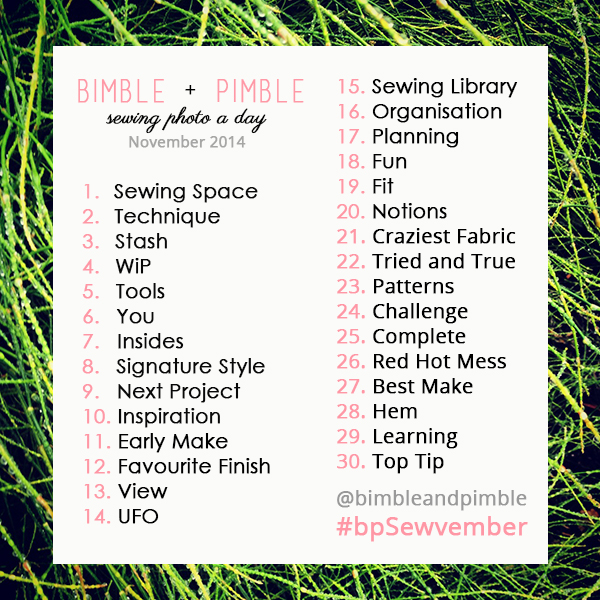 Each day I'll be doing a round up of my favourite images of the previous day- so make sure you tag your pictures with #bpSewvember and @bimbleandpimble so I can check them out!
So……are you in?
SaveSave