Ahh pre-holiday sewing. For some reason whenever I have a beach vacation coming up I have this inexplicable urge to sew a sundress and maybe a pair of togs. This proved true for my recent trip to Bali with a 10 day sewing rampage resulting in a swimsuit, a beach bag and the crowning jewel- a light and ruffly dress for post-swimming dinner. Viva la ruffle dress!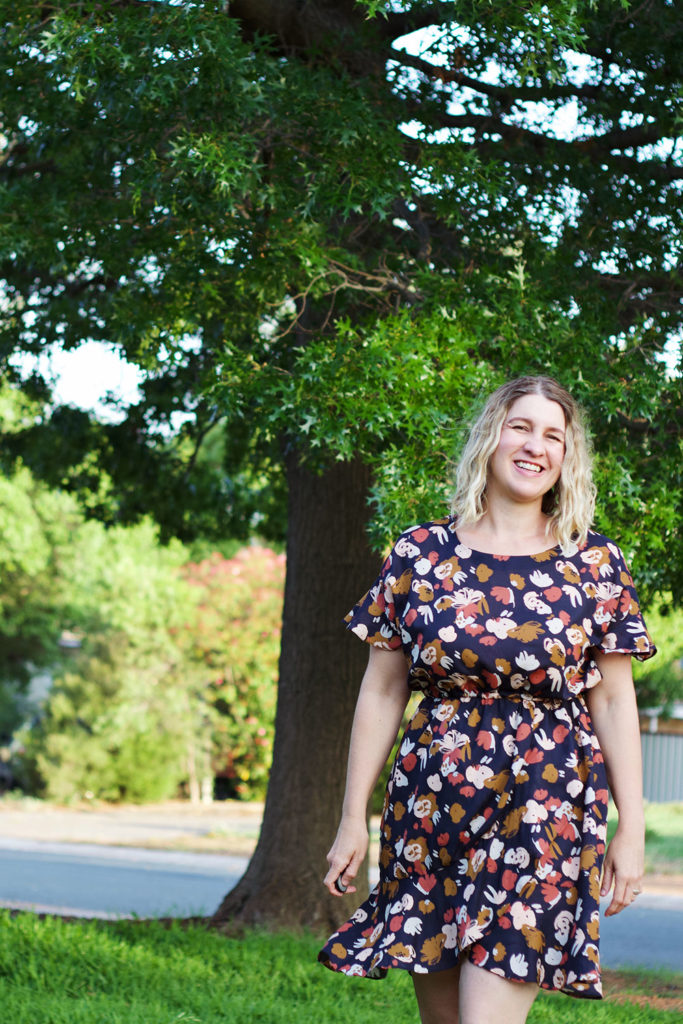 This flowy number is the Adrift Dress/Skirt by Papercut Patterns. The Adrift features gently ruffled sleeves and hemline, wrap skirt and a gathered waist. The pattern has two options: the dress (pick me!) or a cute skirt with a waistband. And a quick Amanda PSA for my taller sewing peeps: this frock is short. Measure up before cutting out!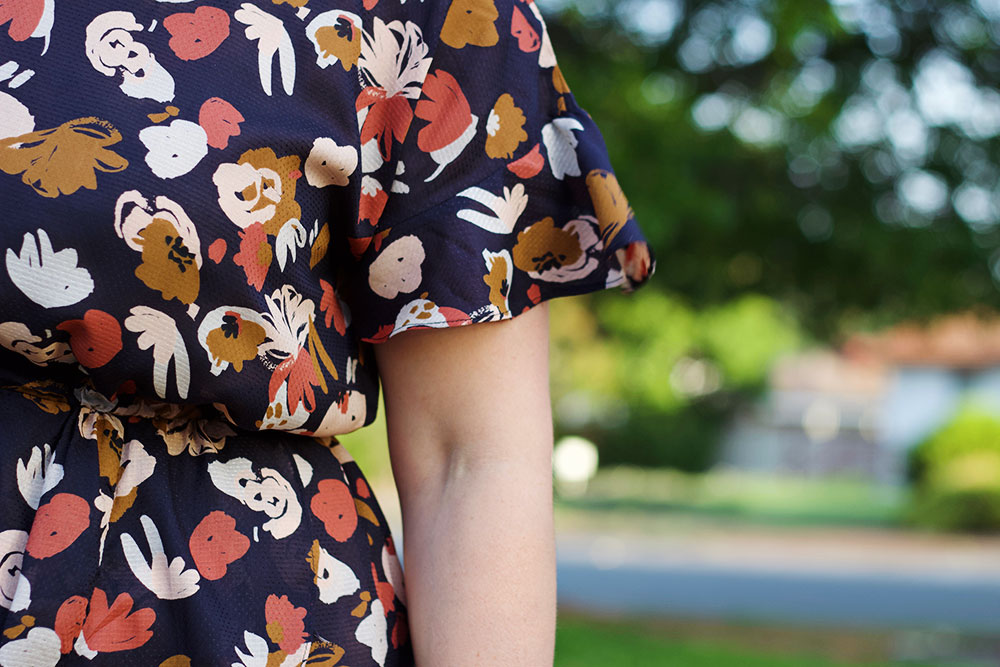 Fabric wise, I wanted something super flowy and cool for this dress as it was joining me on my sweaty balmy holiday. In the end I picked up some crazy gorgeous viscose dobby from Maaidesign in Posie Blue. I have never used an Atelier Brunette fabric before and I have to say it is amazing – light and drapey but still opaque. It is also worth noting the dobby has an interesting texture making the fabric super interesting up close. It kind of and reminds me a little of the smooth side of dotted swiss!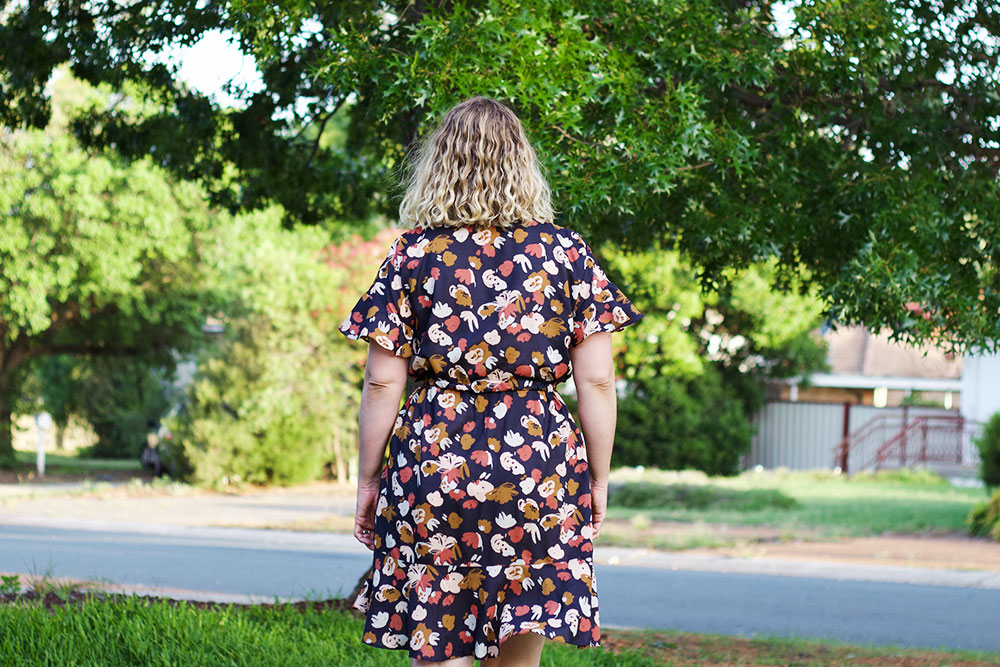 Construction wise, I had some adventures with this dress. Based on advice from a swathe of reviews I decided to lengthen both the bodice and the skirt. I slashed and spread and also decided to trace a second set of pieces so I could cut things on the flat. Now, whilst this is all well and good and the instructions were easy to follow I did make a terrible mistake – I forgot to extend the ruffles to match the new curve. GAHHHH! By the time I realised this my dress was almost complete and I was flying out in 20 hours so I eased the difference in. It's not an elegant solution, but it works and the print kind of hides it…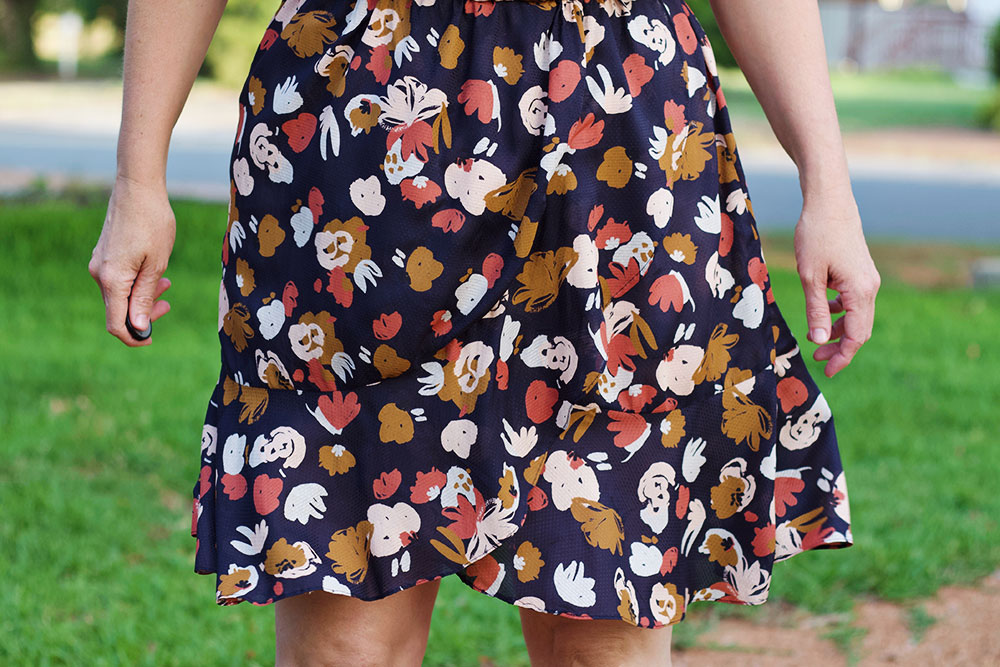 What I like about this pattern:
It is a surprisingly quick and easy sew. When it all boils down there is no closures, no easing and a relaxed fit.
The frills. Gah – what have I become?!
The faux-wrap skirt. It not only looks fun but it means you can get a good walking pace happening without flashing anything. Super handy when you are trying to find a cab on the streets of Canggu!
What I would change for next time:
Still keep a channel for a drawstring. I really like the look of the waist tie. And to be honest, if I had had enough fabric left I would have made one. Curse my well planned fabric buying!
Redraft the ruffles to match the lengthened skirt. Still can't believed that didn't click.
Hand tack the facings down. I'm actually going to do this with this version later this week.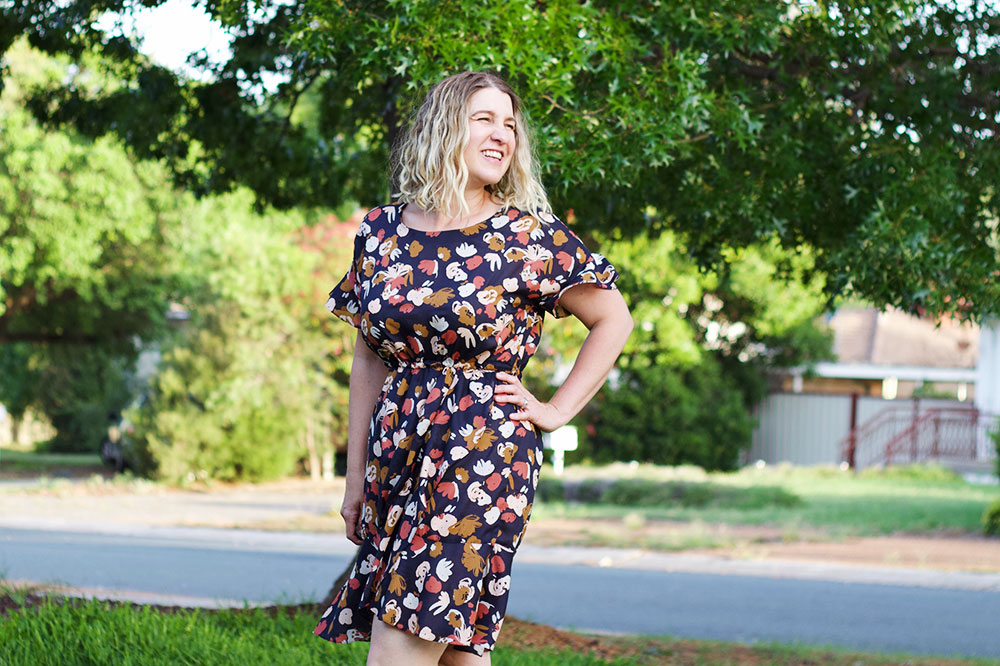 The Deets
Pattern: Adrift Dress by Papercut Patterns
Fabric: viscose dobby in Posie Blue from MaaiDesign
Notions: thread, fusible interfacing for facing pieces, elastic
Size: Large
Adjustments: added 3cm to bodice and 4cm to skirt, added an elastic waistband
See also: Birds of a Thread, Dixie DIY, Self Assembly Required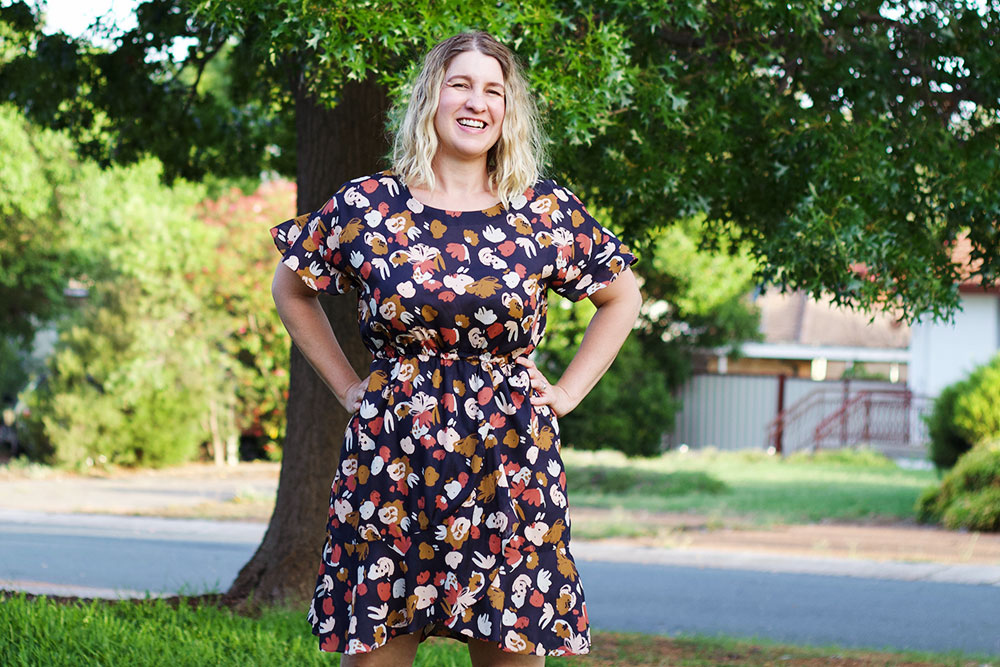 Overall, I really like this dress. I was super concerned about the high neckline and gathered waist making me look like an uncooked cinnamon roll on my top half (mmm cinnamon roll) but with sleeve and skirt ruffles it makes it super fun. Plus, who can say no to a cute dress with an elastic waistband when you're travelling and are eating your way through all the street food? Not this well satiated lady! Now to start my second version – I already have the pieces cut out and ready to go. Starting 2019 right!