It's time to introduce you to the MVP of my winter wardrobe. The all star player who managed to go with every single outfit I put together all the time while looking rad AND keeping me as snug as a bug in a rug.  It's the one and only adorable pompom beanie!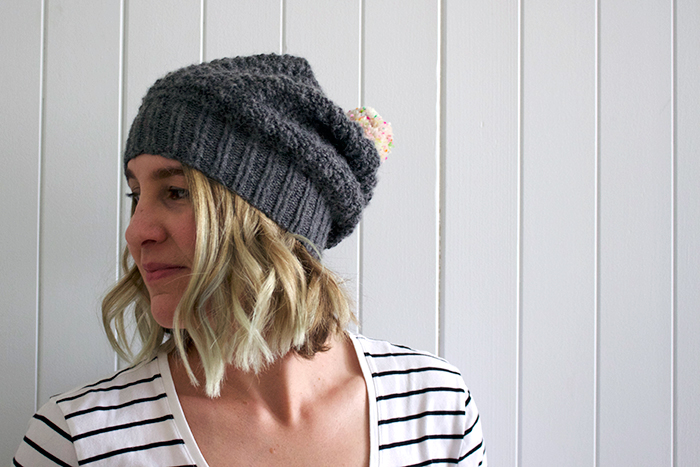 This sassy winter number is the Looking Ahead beanie designed by Veera Välimäki. It's a quick knit beanie pattern that features long ribbing, a lovely texture and an ace pompom. When I first saw this on the cover of Interpretations Volume 3 (a design collaboration between Joji Locatelli and Veera Välimäki) I knew it needed to be in my life. I mean, it's grey AND squidgy looking AND has a multicolour pompom. It's basically Amanda catnip!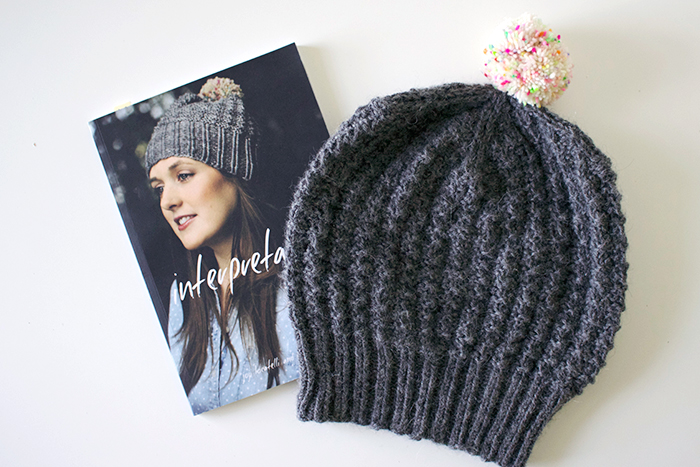 The yarn for this project is Indiecita DK in colour way 402 which is a lot lighter grey in real life. It is a crazy soft and fuzzy yarn (all hail 100% baby alpaca!) and knits up well. This wool is extra special to me as I picked it up in Arequipa, Peru while on our amazing trip last year. My only regret is I grabbed the two skeins needed for this beanie and didn't think to grab anymore. Curse you Past Amanda!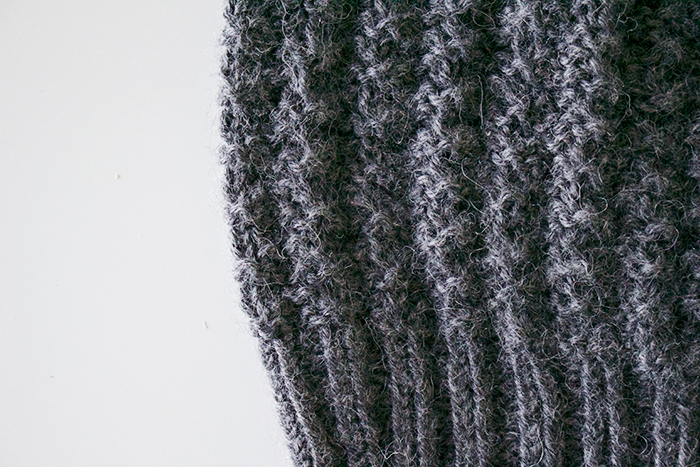 The pattern was a very easy one to knit up – it is an easy textural repeat which starts to feel squishy and wonderful in the few rows. I did accidentally knit the ribbing a bit too long but I like the slouchy effect so haven't gone back to change it. The extra fun part of this beanie is the pompom. I haven't made one of these since I was a kid and it was just as fun as I remembered. Pompoms for all!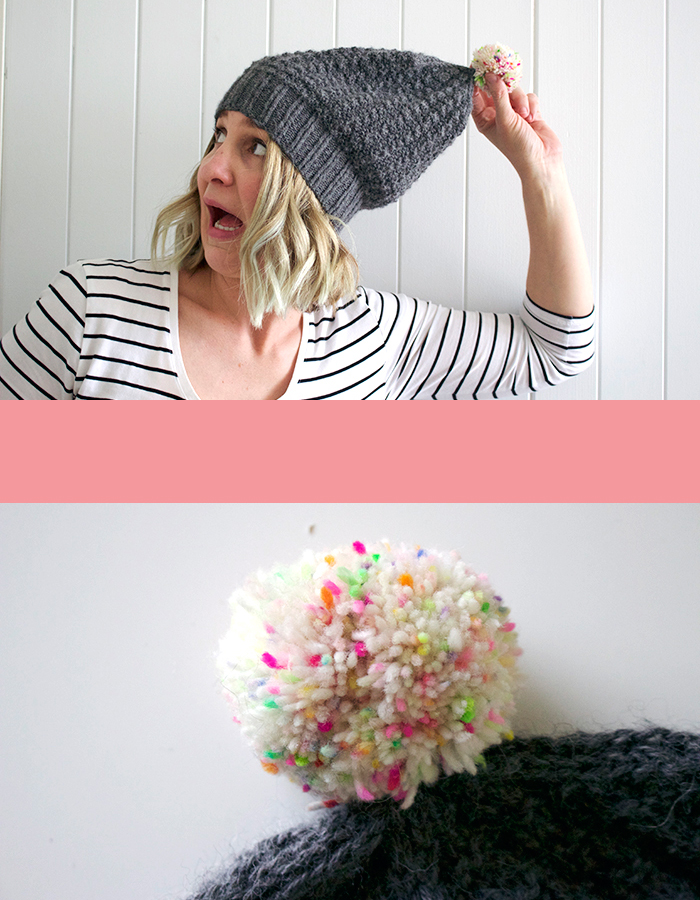 What I liked about this pattern:
Quick and easy knit. After working with 4ply yarn for my last couple of projects it was insane how fast this knit up.
The pattern texture. It is just so squishy!
What I would change for next time:
The Deets
Pattern: Looking Ahead by Veera Välimäki in Interpretations: Volume 3
Yarn: 2 skeins of Indiecita DK in 402 snaffled in Arequipa, leftover Madelinetosh in Holi Festival (from my first ever socks!) for the pompom
Needles: 3mm and 4.25mm Lykke interchangeable needles on magic loop
Size: Large
Alterations: Extra 1.25cm in ribbing. Oops!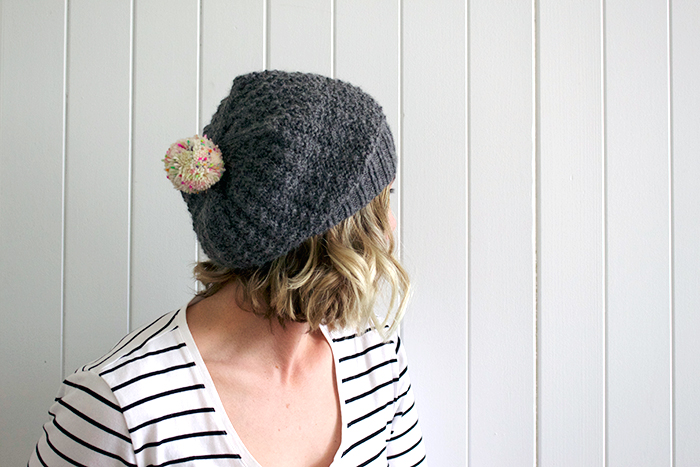 Overall, I adore this beanie and it totally has my wardrobe MVP status over anything else I made this year. It's funny how such an innocuous item can be used so much – there is totally something to be said about the power of basics! And when Miss Bimble approves of something as well you know it is a definite winner! Maybe I should make her a teeny dog version… 😛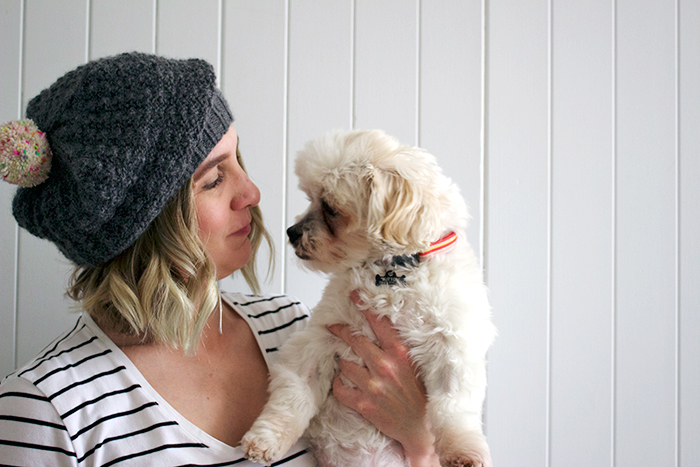 SaveSave
SaveSave