Sometimes things I imagine in my head are duds when they happen in real life (see: bumblebee costume for Bimble, trying to make the piñata cake from Pinterest; me in a jazzercise class). But sometimes things I imagine in my head are crazy awesome when they finally eventuate (see: tiny scarves for Bimble and Pimble, gin and tonic jelly in fancy moulds, tiki dresses). And I'm going to call this make crazy awesome and pop it into the win category…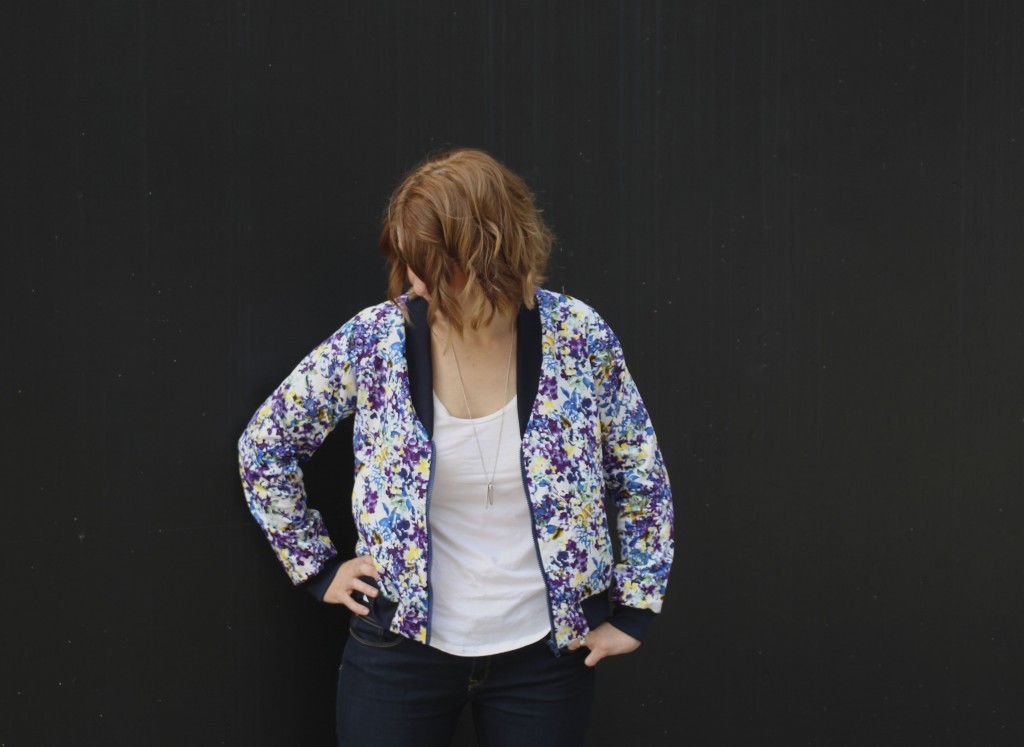 This bad boy is Papercut Pattern's Rigel Bomber. Yup, elebenty billion years behind the rest of the world I am rocking this like a boss. I've dabbled with Papercut before (why, hello pink cape!) and must say I was pretty happy with this pattern- it has easy to follow instructions and good style lines which make for a happy Manda.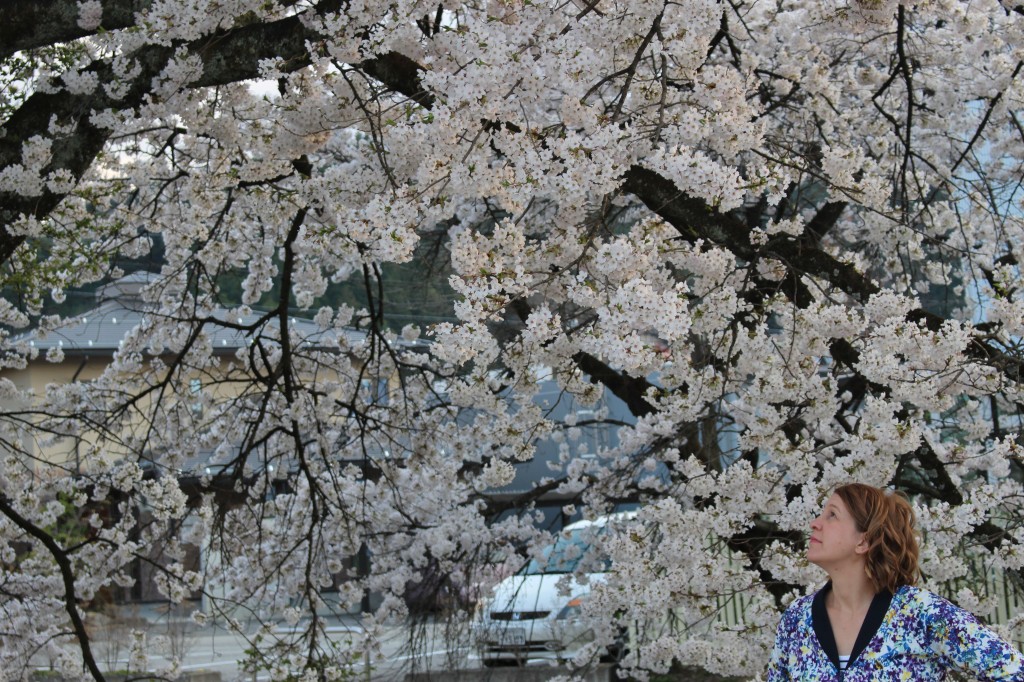 I went with a crazy rad floral print sateen for this sucker. Now, florals and I generally don't mix but when I came across this at Addicted to Fabric it was love at first sight and it had to become a Rigel. And it was meant to be as the store had only 0.4m of navy ribbing left in stock- exactly what the pattern required. It was a sign, I tells you! A sign to sew!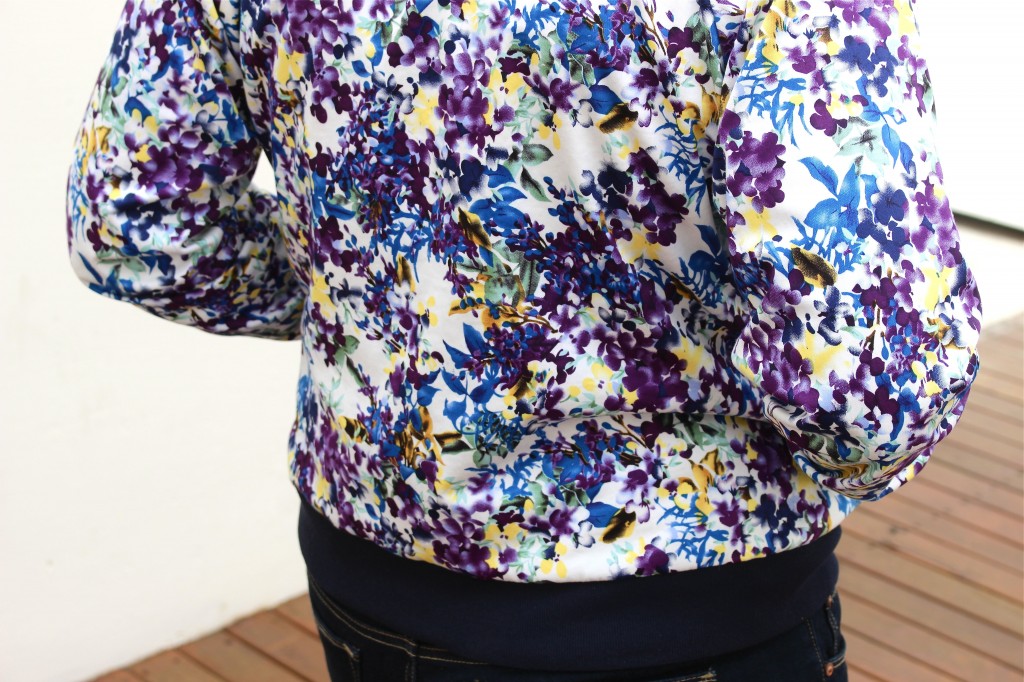 The Rigel features lots of fun details that I enjoyed working with: ribbing, separating zips and welt pockets. This was my first attempt at a separating zip and it went pretty well. Though what the heck is with the price of these bad boys? $8.45? Bananas! The ribbing was much easier to work with then I expected and the welt pocket instructions were really clear and made me think of my last Papercut Patterns adventure with my cape so long ago. Man, I can't believe I tried welt pockets when I'd only been sewing for six months… Craziness!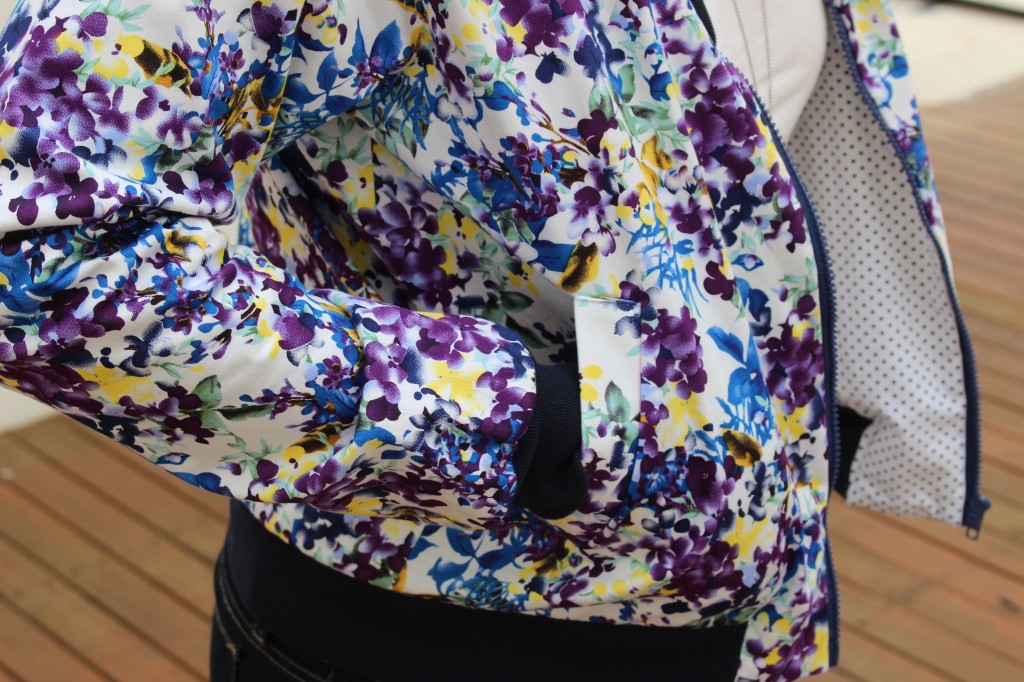 Now, the only gripe to be had with this pattern from Chez Bimble and Pimble is the lack of lining. I am a bit of a crazy neat lady and the idea of all those seams on display and pocket bags dangling around makes me shudder. Ick! On the plus side, I drafted up a lining myself pretty easily which was a win. And by drafted, I mean cut out the shell pieces in lining fabric and stitched them in. Bwah ha ha! No drafting here! But to be honest, I could have taken some more time to cut pieces that allowed the facings to still be in there but this was a last minute pre-Japan trip sew and time was of the essence. This lady's head was already in Tokyo…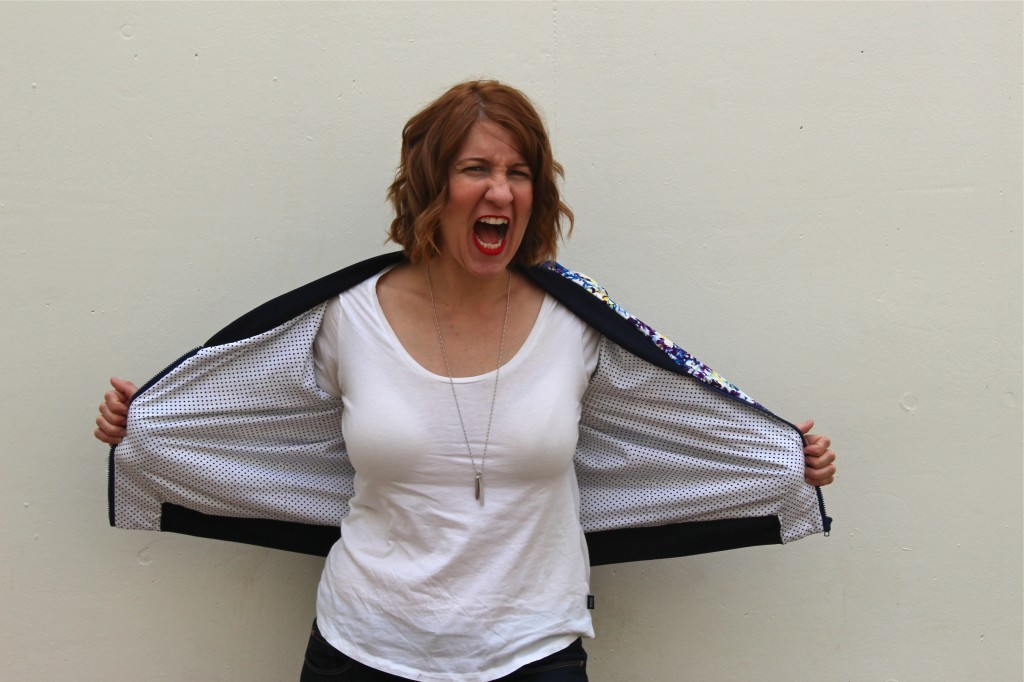 I mean, hello polka dot deliciousness! This lining is still a win.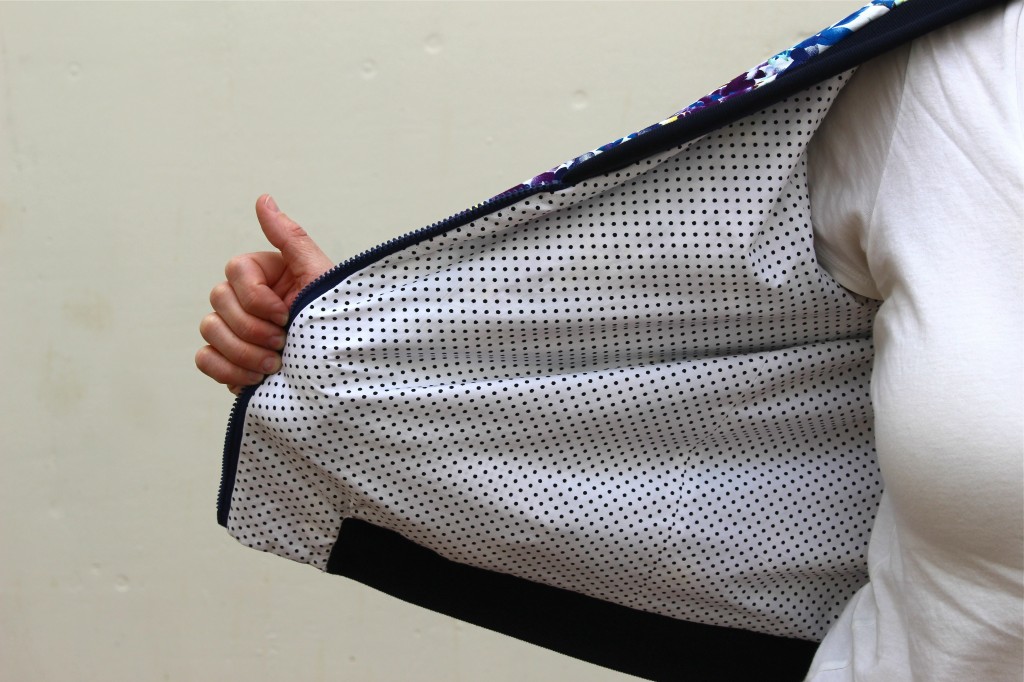 Alterations wise, I decided to better cover my Go-Go-Gadget arms by adding an extra 2" of sleeve length to what the pattern recommended. This was a wide move and the sleeve ends at a pretty good length now. Though I wouldn't say no to an extra 1/2" next time. Go-Go-Gadget alterations!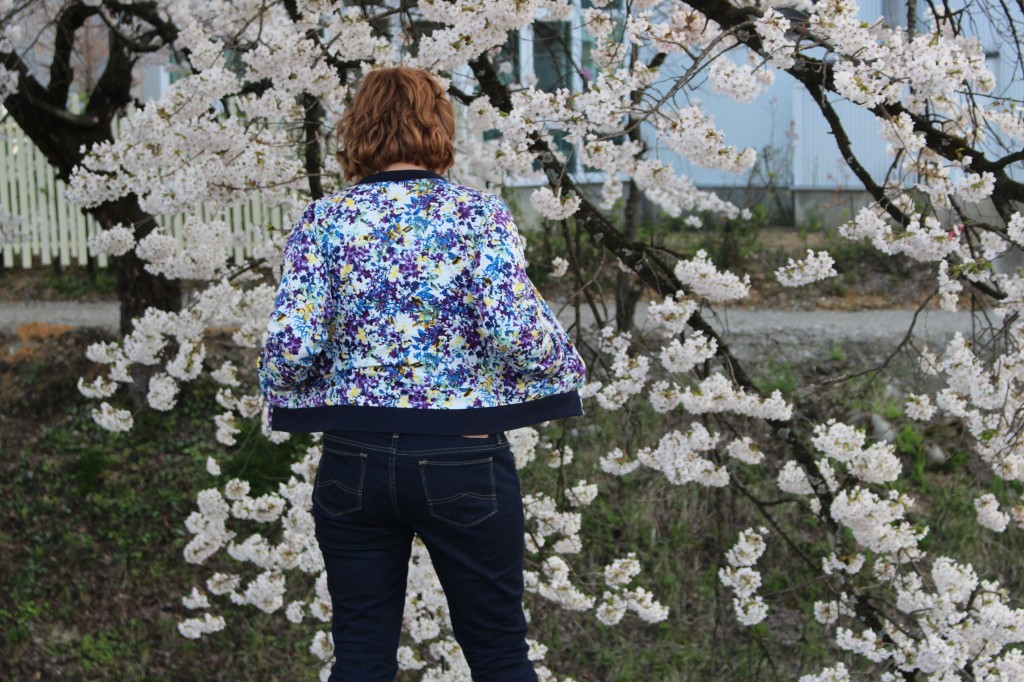 What I liked about this pattern:
The welt pockets and their instructions – this takes the whole pattern up a notch.
The raglan sleeves- it make me feel like I'm wearing a letterman jacket. OMG I am totally living life like Friday Night Lights. Oh, Riggins!
How schmick it looks with a lining. Also how snug it is. This lady needs to somehow stay warm in winter when brandy isn't available.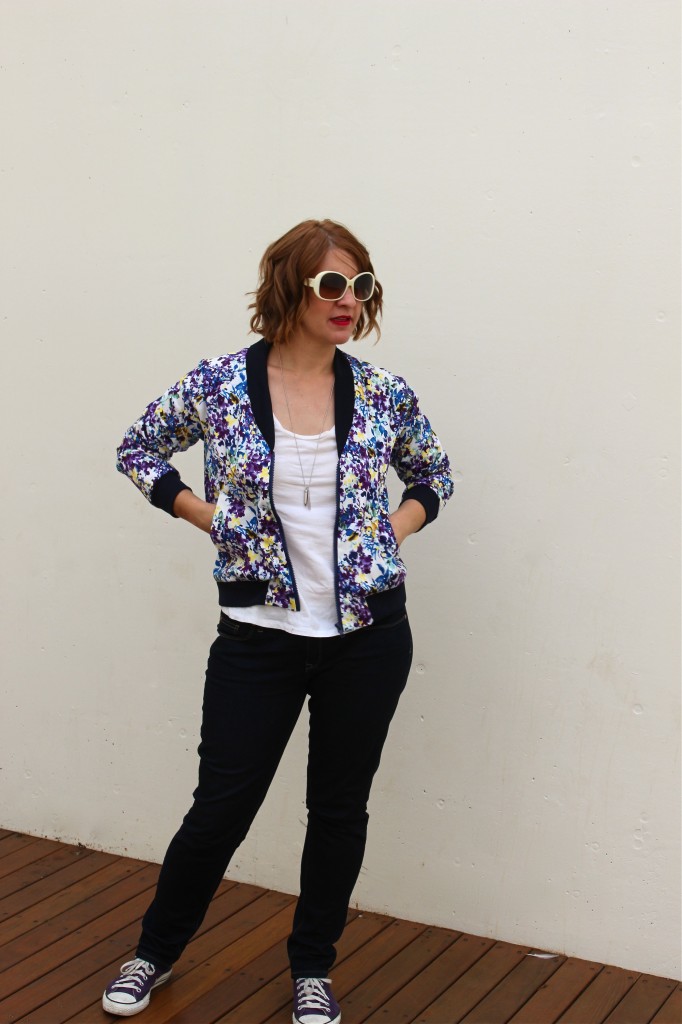 What I would change for next time:
Add an extra inch to the neckline lining piece to create an action pleat. As a lady who likes to ninja chop in most social situations it is great to have a bit more range of movement without fear of tearing my most epic jacket.
Another 1/2" to the arm length- apparently I have crazy long orangutang arms. Or am Gumby. You decide.
Draft up lining pieces that work with the facings to give a cleaner finish. Because I'm fancy like that…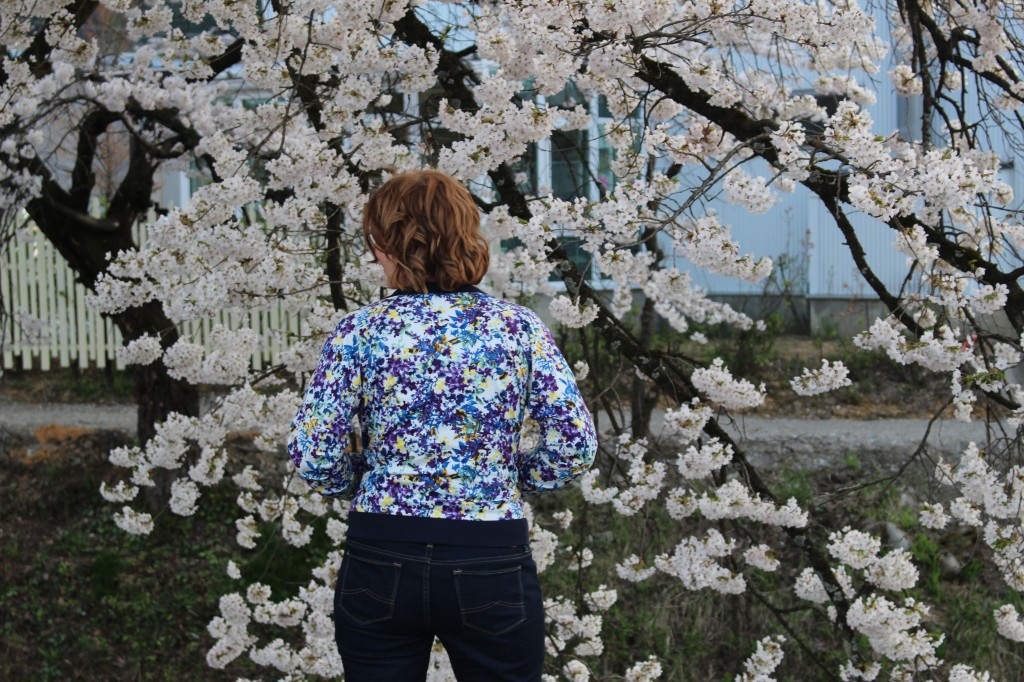 Rigel Bomber
Pattern: Rigel Bomber from Papercut Patterns
Fabric: 1.4m floral sateen; 1.4m polka dot cotton;  0.4m ribbing
Notions: Separating zip, stash thread
See also: Top Notch, Sew Dixie Lou, Cirque de Bebe
Overall, I'm seriously happy with this jacket. I wore it every day on our trip- it experienced sleet, sun, hikes up mountains, crowded subways and theme park rides. And it's been on constant rotation since we got back. And to me, that's a winner. I mean, who can say no to something with stealth polka dots? Not this lady!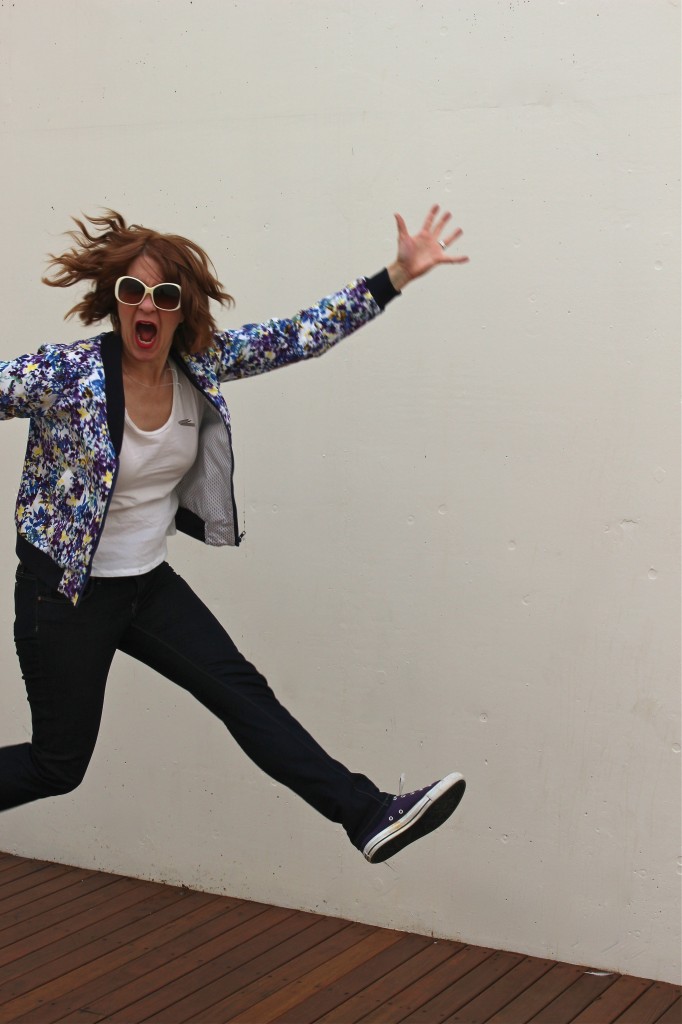 Now, for those who aren't interested in Japan photos, please feel free to exit the vehicle here. I thought I'd post up a couple of my fave pictures from the trip- it was three and a bit weeks of awesome crazy fun! There were adventures aplenty, mischief but no mayhem and I came home loaded up with Clover products and five awesome pieces of fabric. Win. But enough yapping, a couple of pics from the trip…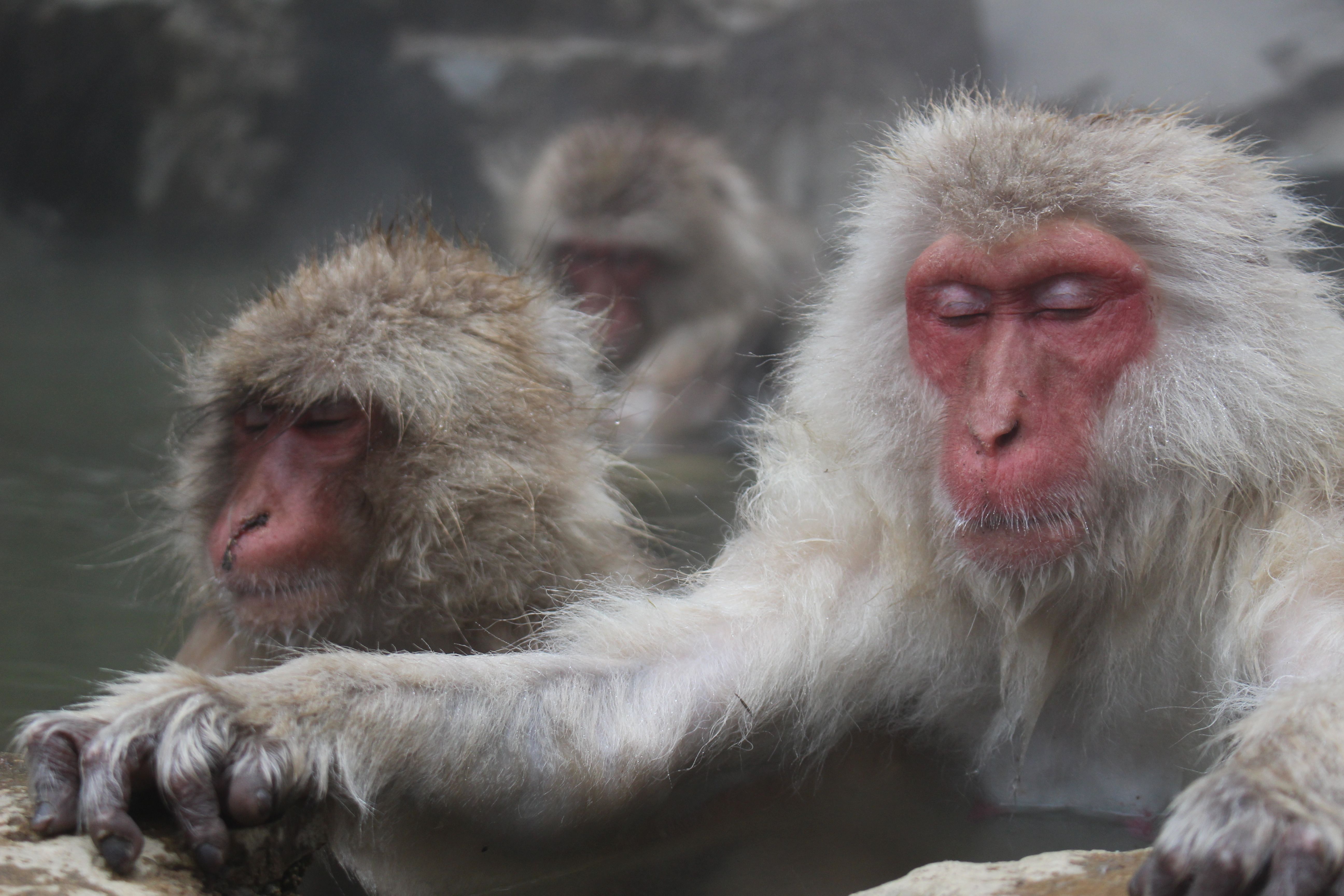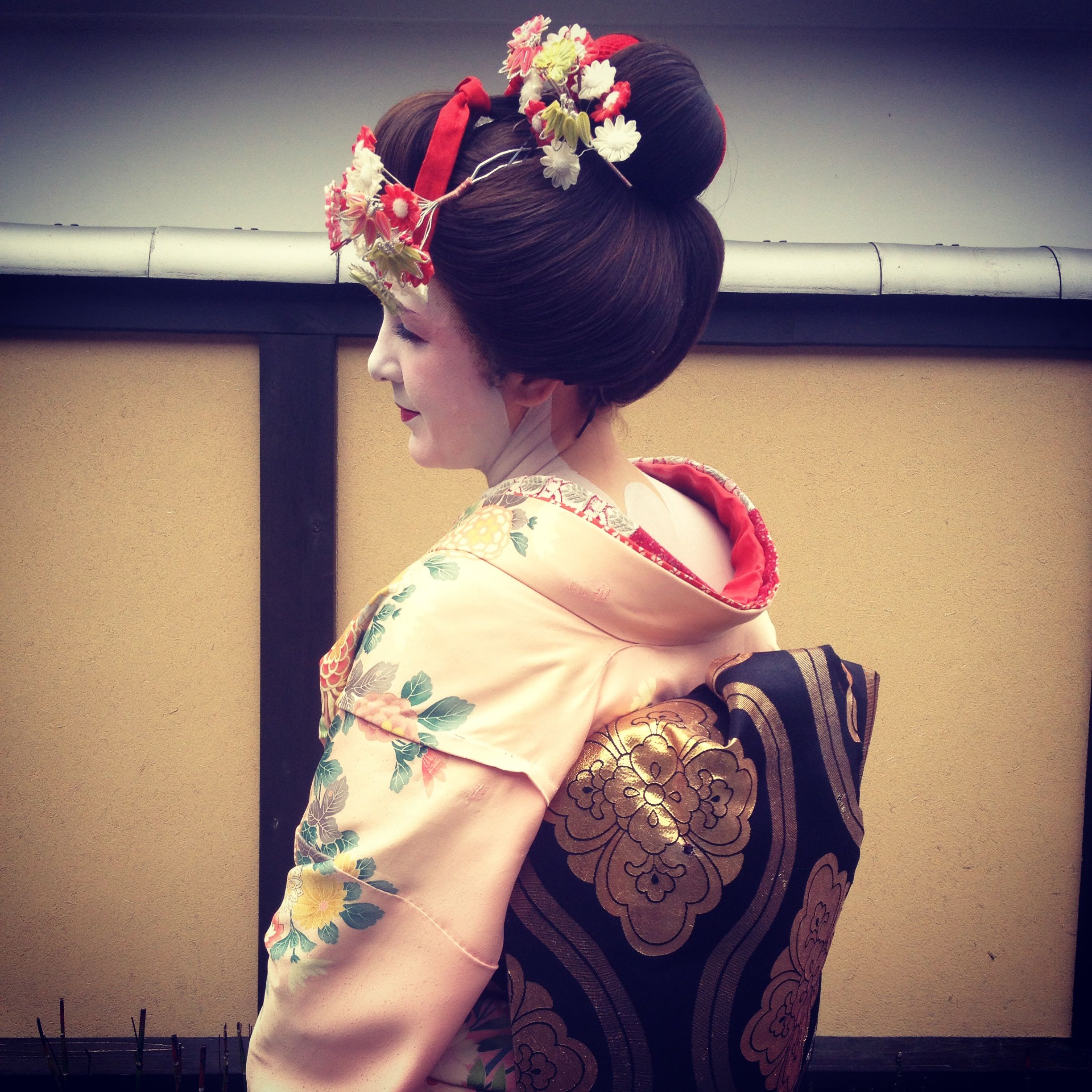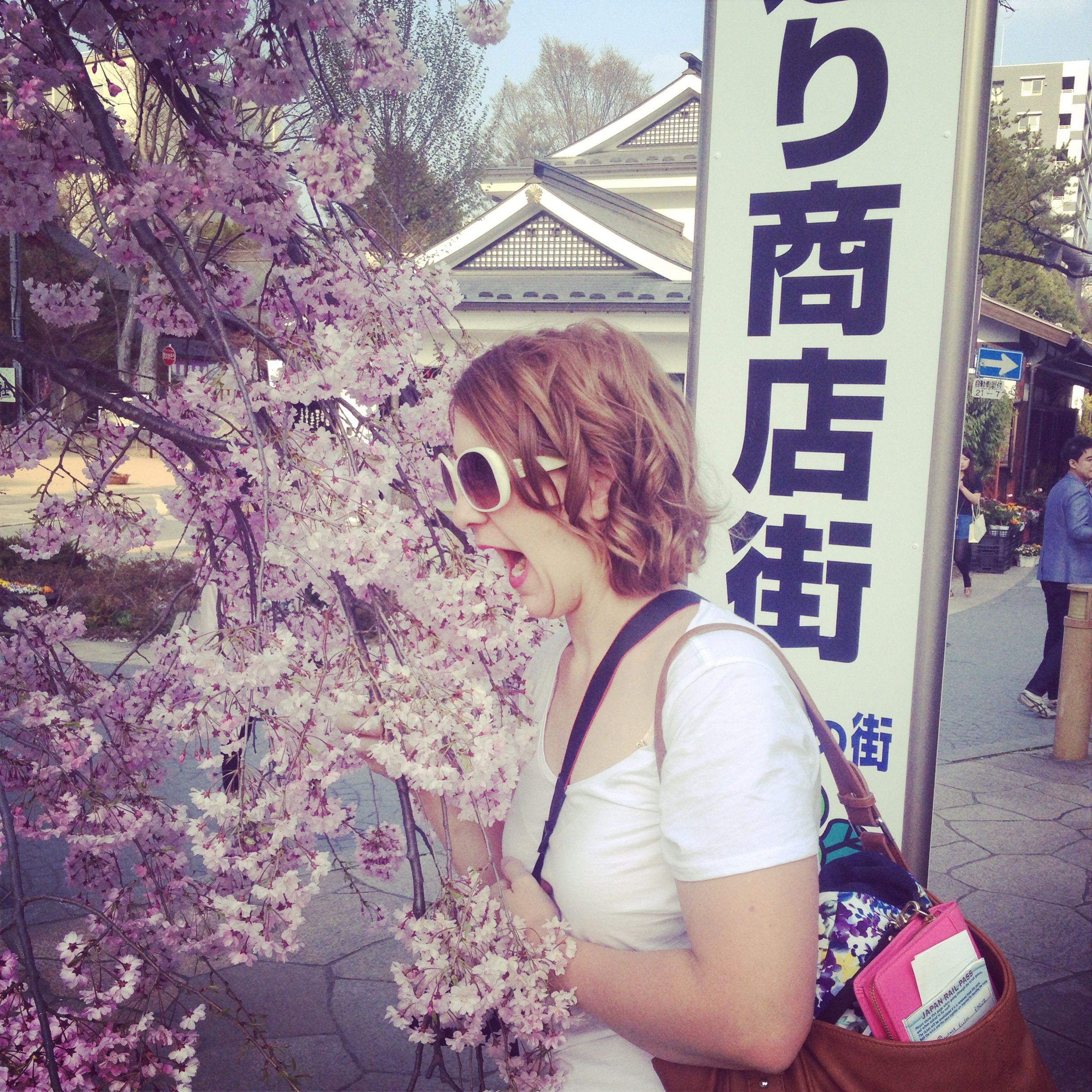 So. Much. Fun.
SaveSaveSaveSaveSaveSave