Happy winter times, crazy party peeps! I hope your week has been chock full of open fireplaces, cocoa and curling up and reading a book. Unless you are in the northern hemisphere where that would be weird… But this is a no judgment zone so you do you! After battling actual real snow whilst doing my outdoor weight training on Wednesday morning (third time in my life I've seen snow – yay!) there has been actual time at the sewing machine and time to work through a backlog of projects. Huzzah! So welcome to number two in the blog catch up – a totally seasonally inappropriate dress! Brrr!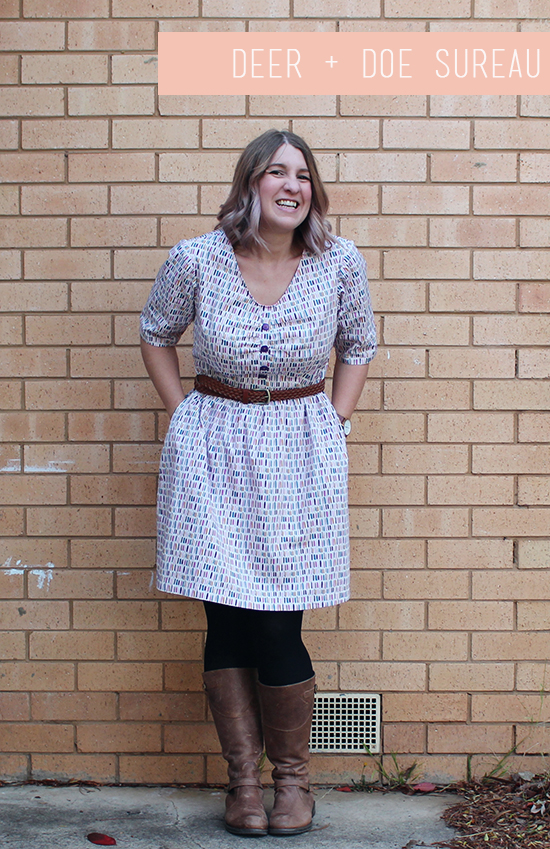 This familiar looking frock is the Sureau Dress by Deer and Doe. I've made two versions previously and decided to mix it up this time by including sleeves. Yup – I'm on the edge! The fabric is cotton poplin from Spotlight. It presses like a dream and is a print from their Cloud 9 designed range. I have a serious weak spot for the Cloud 9 fabrics to the point when there are new releases my rad sewing friends picture text me to let me know. ¯\_(ツ)_/¯ Does it classify as a problem if you just decide to embrace it?!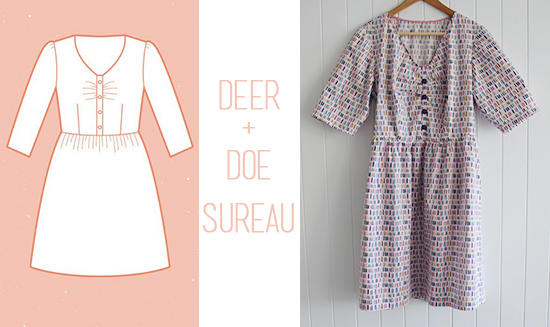 The construction of my old friend was smooth except where I started to freestyle with the pattern. But isn't that what we love about sewing?! For some odd reason I got paranoid about skirt and sleeve length and added 5cm to both whilst cutting the pieces. This ended up being an epic fail as the skirt was shortened by 10cm and the sleeves by 15cm – oops! I also didn't have to worry about an FBA as Deer and Doe draft for a larger cup size. Lazy lady epic win!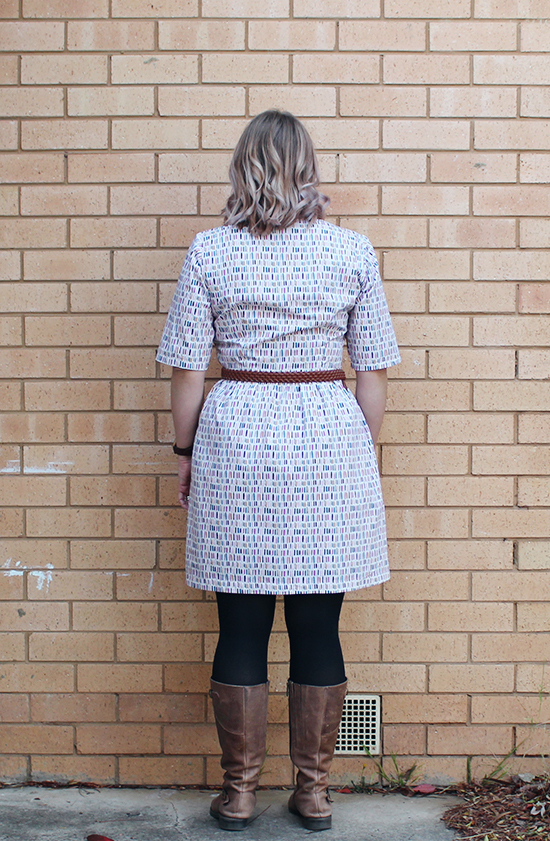 As a member of Team No Facings, the neckline always causes me a bother as it refuses to sit flat. It was clipped, notched and pressed within an inch of its smartly bias bound life and it sits flat most of the time. You can't win them all…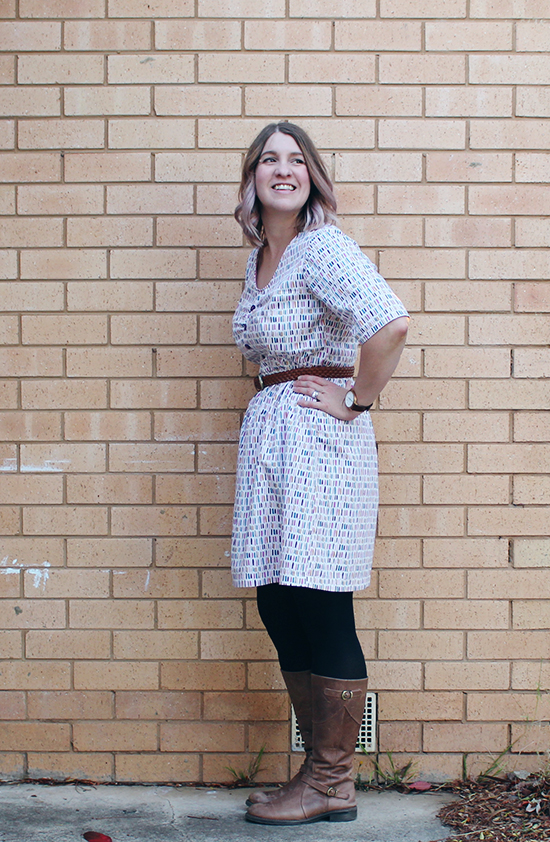 The big freestyle victory on this dress is what I have dubbed "super ninja secret zip pockets of doom". As the Sureau is sadly pocketless what was a lass to do but add some sweet pockets, keep the zip on the side and spend an afternoon drinking all the wine and suffering through three different attempts at test pocket/zip insertion. Sure, I could have googled it but where is the fun there? Sadly, I forgot to take notes and have no idea how exactly I made it work but I figure there are a bunch of online tutorials and now I have the smug satisfaction of having rad zip pockets that you can smuggle a gnome in. Win!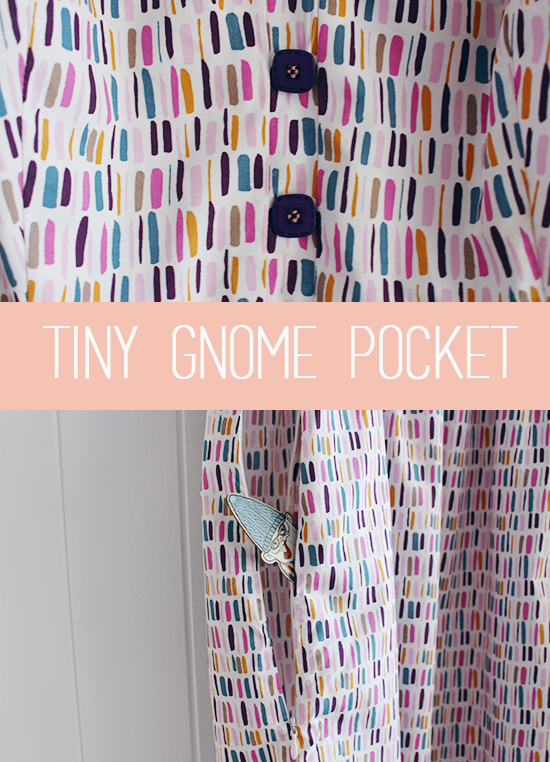 What I loved about this pattern:
The gently gathered bust. This provides some literal and figurative room to move so FBAs are not essential. Also, it's a cute design feature!
The V-neck. I love things that aren't up around my ears.
Super ninja secret zip pockets of doom. How cool is it when you learn a rad new skill. Then forget it. Because you drank all the wine and forgot to write it down.
What I would change for next time:
I want to say try the facings here but we all know that is a lie. Team Bias Binding for the win!
Bring the waist in. I went the size up for this version and whist that is great for my bust and hips my waist is lost unless there is some belt styling happening. Waist grading for the win!
Go sleeveless. The sleeves are cute but there just not my bag.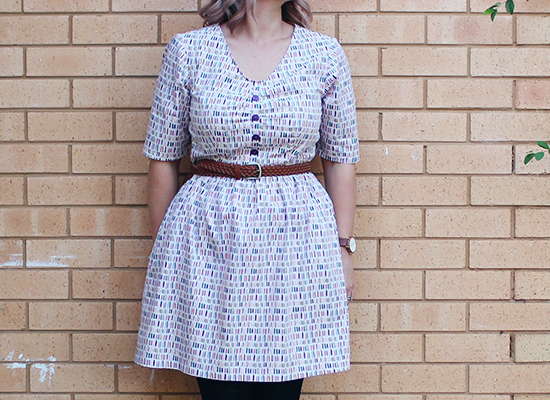 The Deets
Pattern: Robe Sureau by Deer and Doe
Fabric: cotton poplin from the Cloud 9 range at Spotlight
Notions: buttons from stash, zip from stash (the last of my Japanese invisible zips. Noo!), binding from stash
See also: my first Sureau, my second Sureau, Made by Gigette
Overall, I'm happy with this Sureau. The sleeves and poplin combo make it a great transitional piece but sadly Canberra has gone Hoth for the winter. Ugh! I think we all need to do what Pimble does – put on your sassiest turtleneck and soak up the sun where you can!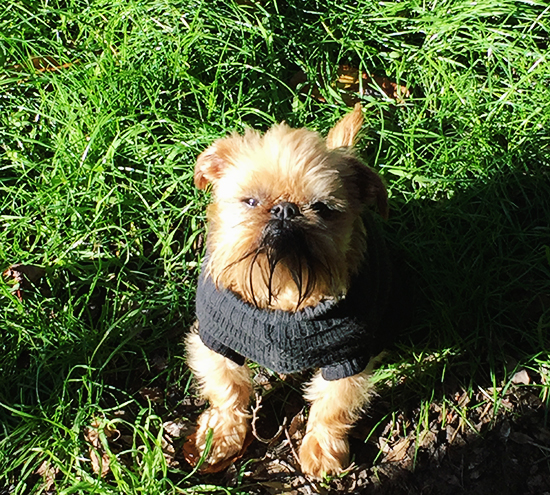 SaveSave