Some things go together really well : cheese and crackers, gin and tonic and, most importantly, sewing and November… Actually, on further reflection it is sewing and every month! But when it comes to tee-ing up a time for a sewing photo challenge you have to go with the one that sounds the catchiest (sorry Sew-anuary!) which brings us back a third time to Sewvember. Huzzah!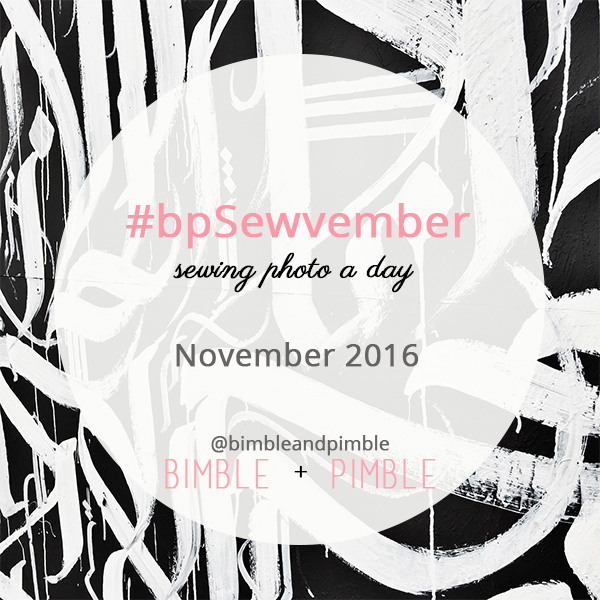 #bpSewvember is a month long photo a day challenge running throughout November. Sewing is often seen as a solitary pastime so this is a great way to make connections with other awesome sewing peeps from all round the world! Get to know new people, sticky beak their stashes and share tips and tricks to kick more sewing butt… And if you're like me you'll end the month with a list of tools, fabrics and patterns you will want to buy… Oops…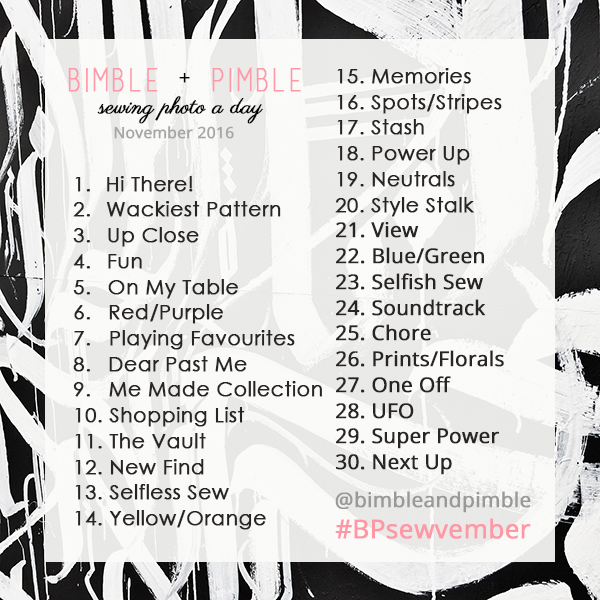 Above is a cheat sheet to the prompts for each day. You'll see some of favourites and some new ones ready for your ideas! Please feel free to share this on Instagram, your blog or any other social media that floats your boat. The prompts will be posted on my Instagram account each day throughout November. I'll also have a little blurb fleshing out each of the ideas – especially the ones phrased in Amanda-talk. We'll be starting on November 1 and going all the way through to November 30.
So……are you in?
SaveSave