After my last post with a super cute summer frock I should have known that I would be summoning the cold winds off the Brindabellas. Lo, and behold, on Tuesday there they were and my shivering commenced. Inspired by some epic winter jumpers I'd saved on IG over the last few months I raided the stash and created in one evening the first of my snug seasonal tops. Viva la quick, comfy and cute projects!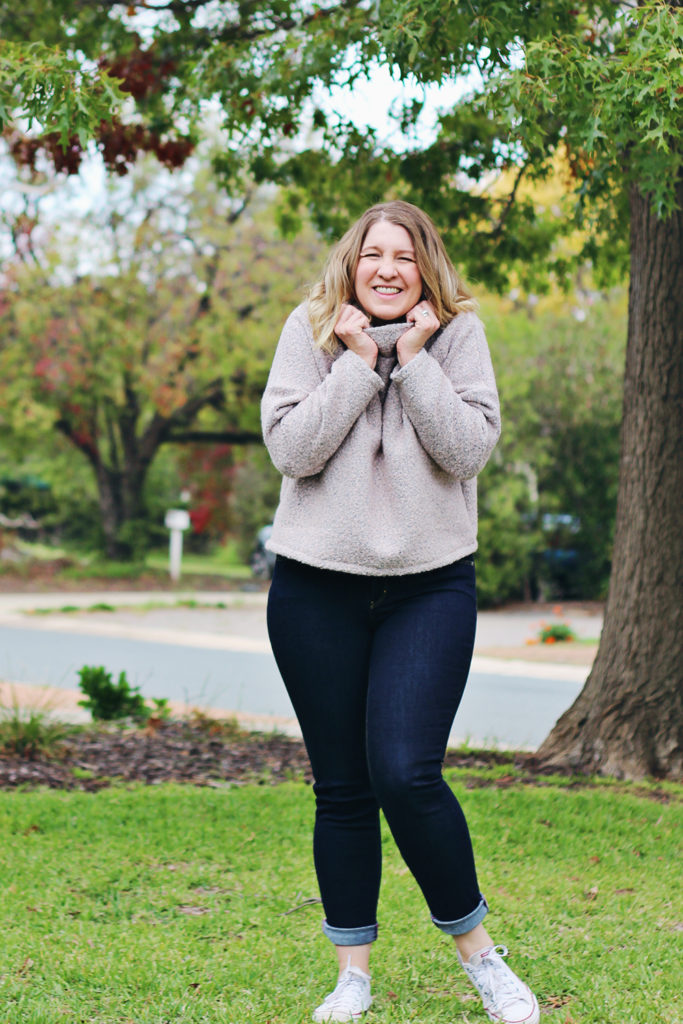 This is the LB Pullover by Paper Theory. The LB pullover is a boxy jumper with full length sleeves with two neck options: crewneck and a turtleneck/funnel neck. It's designed for wovens for low stretch and I have seen so many cute versions mixing up sleeves, necklines and hems. It's super quick and super versatile.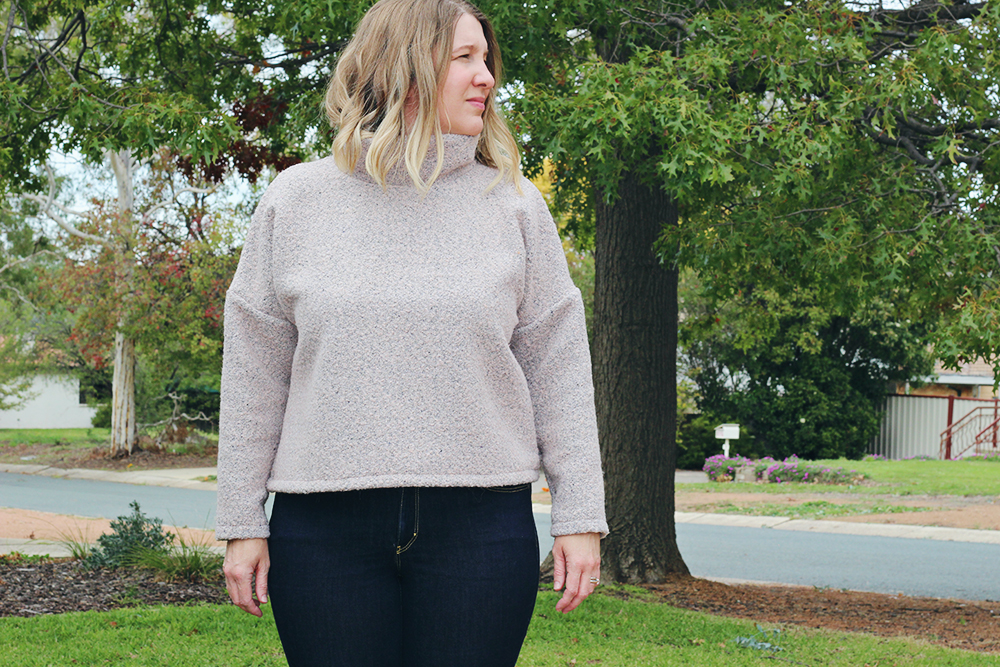 The fabric is a grey and pink boucle from The Fabric Store. The boucle is surprisingly soft and I am fully intending to wear this with only a singlet or camisole underneath. Until it gets super cold then you know there is a thermal layer happening. My poor Queensland blood still hasn't acclimated! I am feeling very grateful to have this fabric as I spotted this down in Melbourne while visiting for the Sew Melbourne Garden Party and snaffled a swatch to take home. After hemming and hawing for over a week I managed to get a phone order in the day before the store closed up. It is a total indulgence and I am looking forward to wearing this as a treat on the days I am working from home.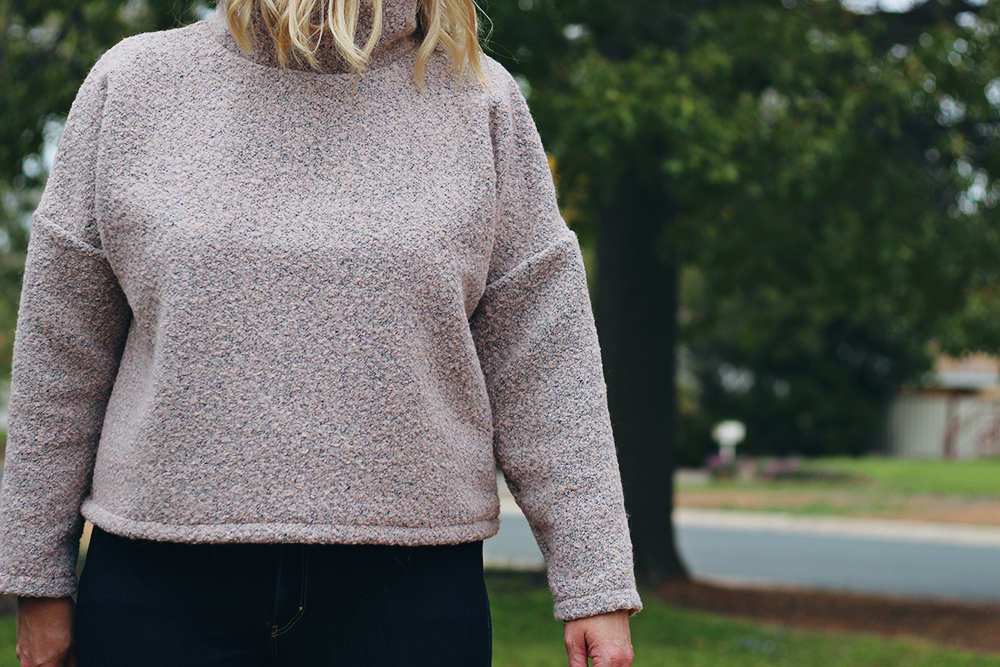 Construction wise this was terrifyingly quick. As in, half an hour to cut out and then maybe two hours to sew up. I spent a chunk of time playing around with getting my overlocker just right to keep everything from fraying (worked like a charm!) but otherwise this was a simple and straightforward pattern. I would totally recommend this for beginners who are wanting something snug, fun and easy!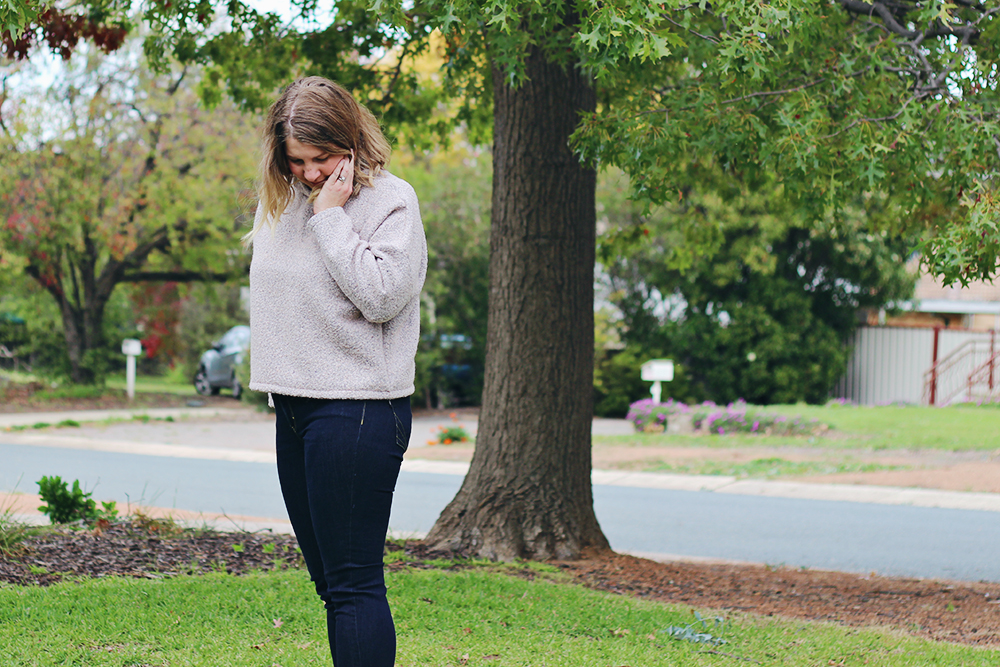 What I liked about this pattern:
The options. I am already imagining a crew neck in merino for swishy goodness.
The instructions and grading. This is my second time sewing with Paper Theory and I was super impressed again by the accuracy of the pattern and the clarity of the instructions.
The fabric length recommendations. Bang on the money with limited waste–it was really great to see!
What I would change for next time:
Press my boucle better. I am looking at these photos and I really should have gone over this again with the iron and clapper.
FBA. These photos are showing me draglines that could be tidied up.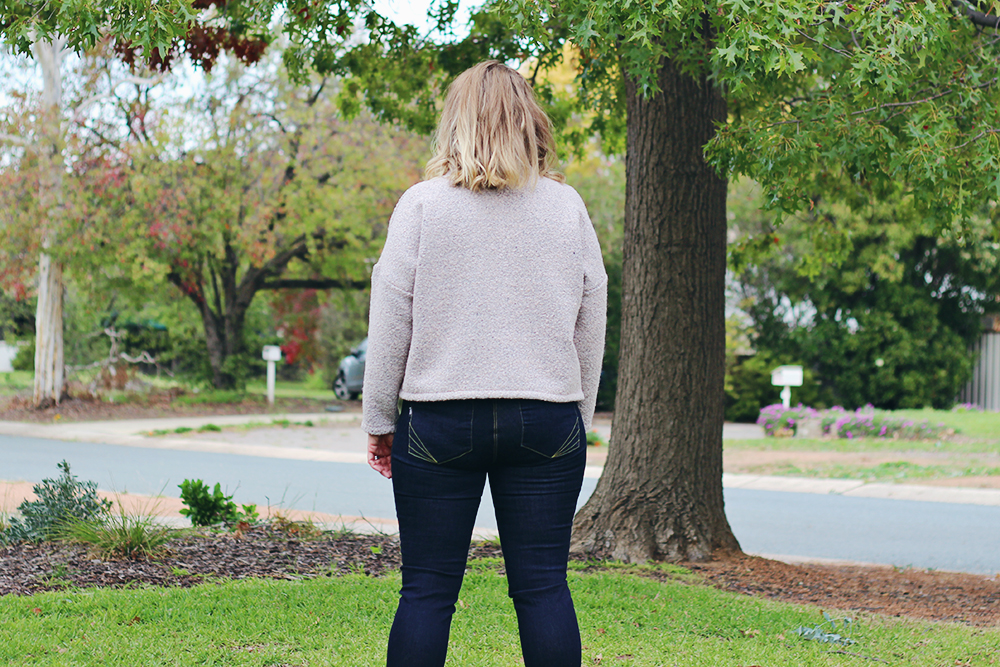 The Deets
Pattern: LB Pullover by Paper Theory
Fabric: 1.3m of grey and pink boucle from The Fabric Store
Notions: thread
Size: 16
Alterations: none
See also: Fabric Tragic, DIY Daisy, I Sew Therefore I Am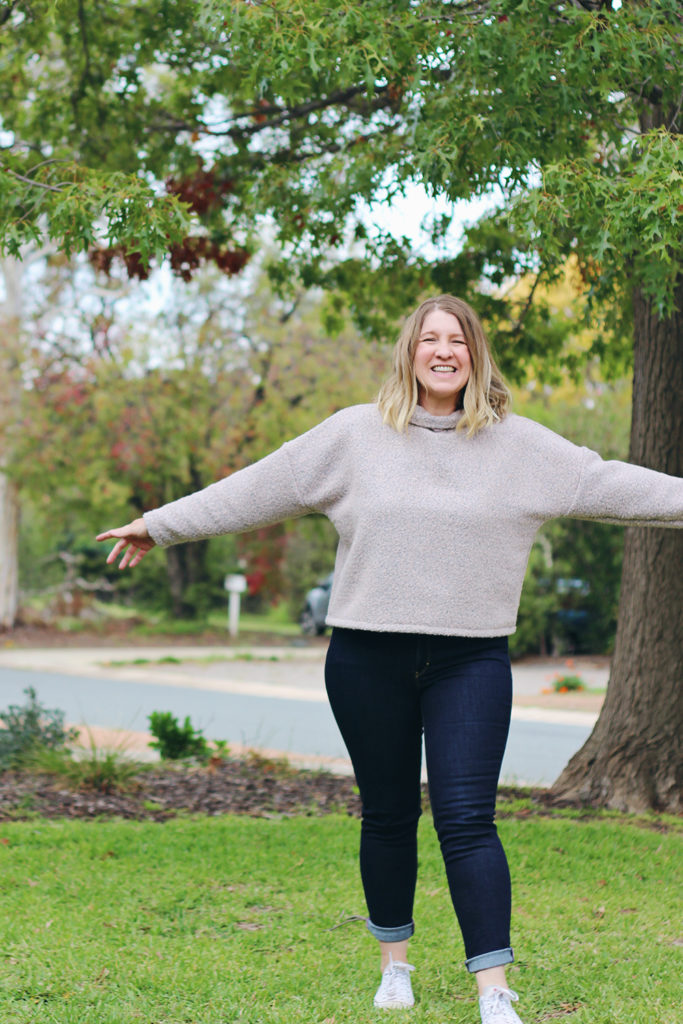 Overall, I am loving my snug new jumper. It's such a great pattern and in the boucle it feels fun and comfy but also kind of chic. And it's also very dog and cat friendly as I discovered after leaving it folded on the bed after taking photos and busted Beanie and Muppet snugged up together. They're lucky they are so cute!