The leaves are seriously turning here in Canberra and while the sight is rather beautiful (we really do autumn and spring well!) it does mean it's time to start rolling out the snug clothes. But this lady is fighting the good fight against the change of seasons and is holding strong onto linen tops. And when the top is the colour of autumn leaves it practically makes it an autumn top. Right? Someone back me up here!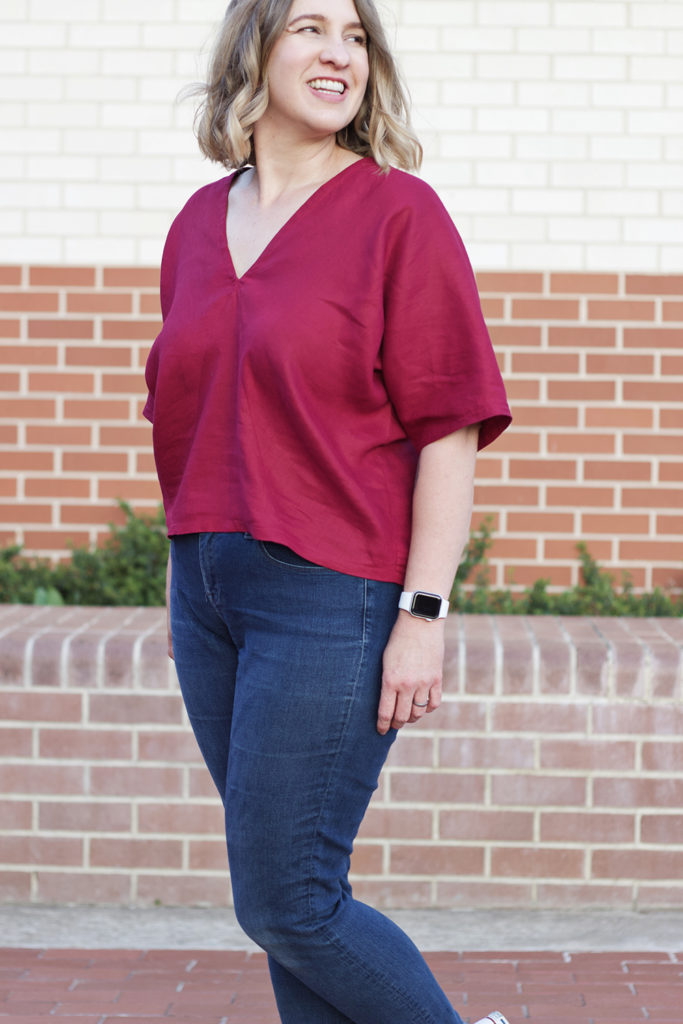 The Pinnacle Top from Papercut Patterns has a cropped oversized fit featuring two front triangle panels. Variation 1 has a deep V neckline, Variation 2 has a round neckline and Variation 3 is a sweater with neck band and sleeve cuffs. I went with Variation 1 because I haven't met a V neckline I don't love and am all about the denial of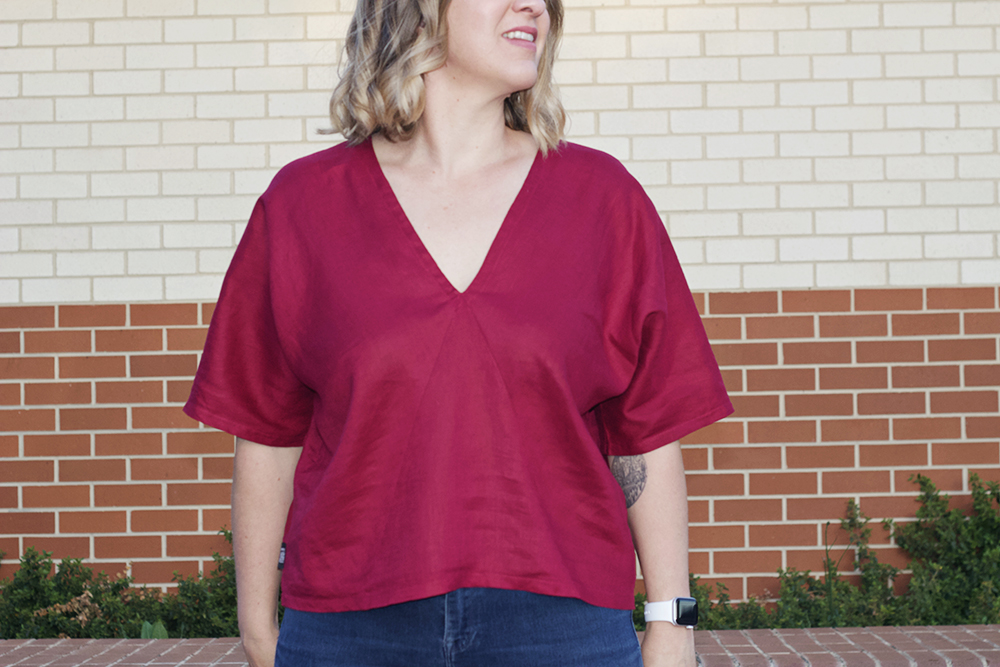 The fabric is heavyweight marsala linen from The Fabric Store. I really have a soft spot for the marsala colour way and have made a Blackwood Cardigan in marsala merino jersey. This linen has a nice weight and handles really well which was great as I tried to wrangle the triangle points.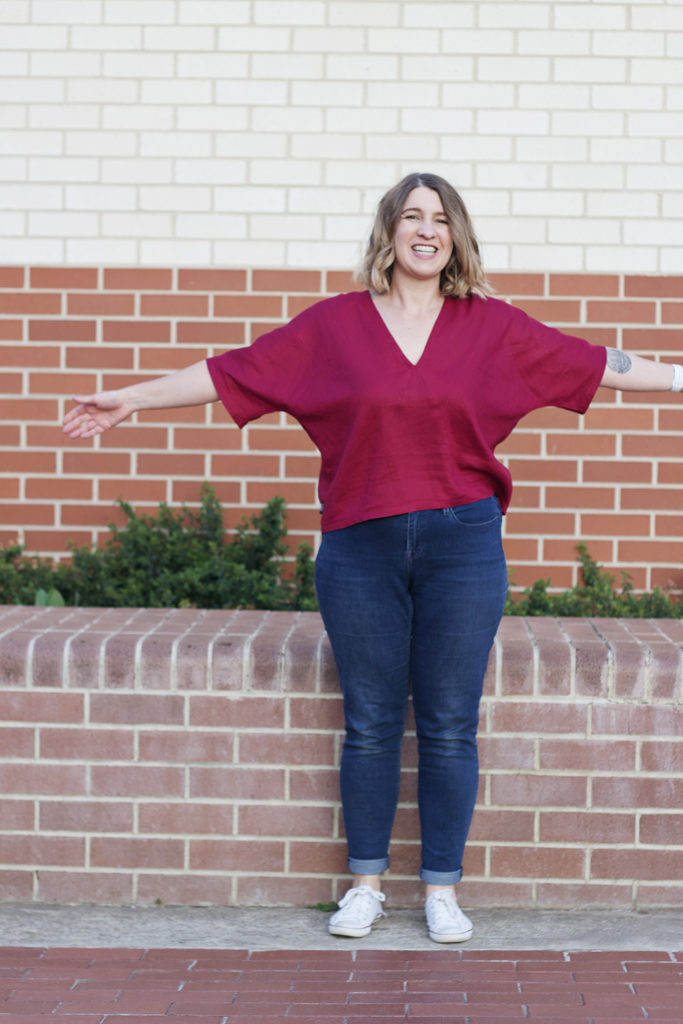 I have to be honest, I struggled a little sewing this up. I had some issues getting the points to match up nicely and even with a bunch of googling I ended up just winging it to get it to work. I bought this pattern ages ago and the Fabric Tragic posted about the fact there is an update available which is good to hear. I also had some operator error issues with the length. Lots of reviews noted how cropped this top is and so I used the tutorial from the Papercut Patterns blog to add length and was super careful and measured everything up and redrew pieces and cut it all nicely. And then sewed it up and realised I had only lengthened the front. Doh! In the end I added a strip to the back and I like to think that if the design lines at the front represent a mountain pinnacle than my addition to the back totally represents a plateau 😛 Pick the drama teacher!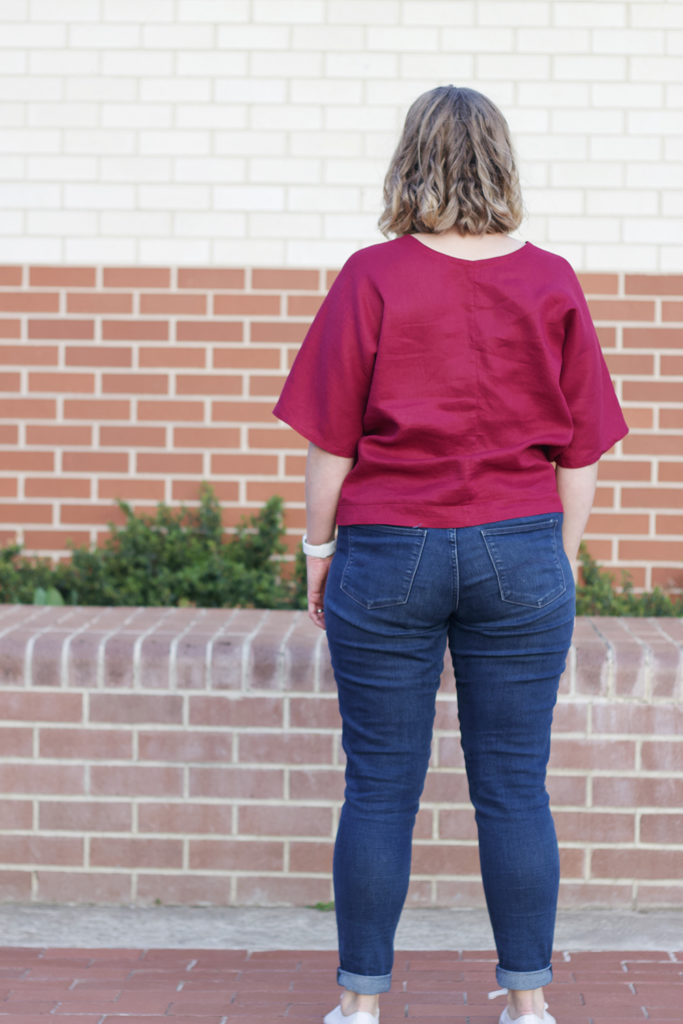 What I liked about this pattern:
The design lines. I really do like the triangle shapes.
Is it weird if I say the challenge of piecing it together? There was something super fun about getting all the oddly shaped pieces making a top. What can I say? I was a kid who loved a tangram. Please tell me other people remember these?
What I would change for next time:
Remove the extra length. It actually hits the right point on my current jeans. Oh well, you have to have a go with these things and I am honestly not that fussed that I will hem this one.
Get my paws on the amended pattern pieces.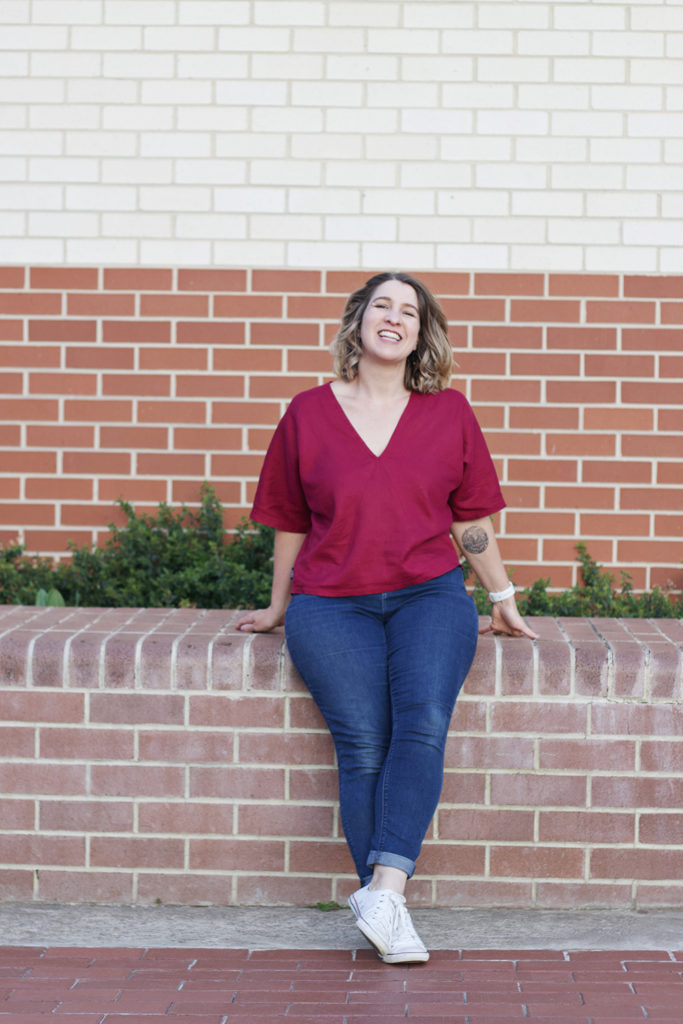 The Deets
Pattern: Pinnacle Top by Papercut Patterns
Fabric: 1.5m of heavyweight marsala linen from The Fabric Store
Notions: thread
Size: Large
Alterations: lengthened by 5cm but hemmed back to 3cm but would most likely remove next time anyway.
See also: Fancy Tiger Crafts, The Mindful Sewist, Thornberry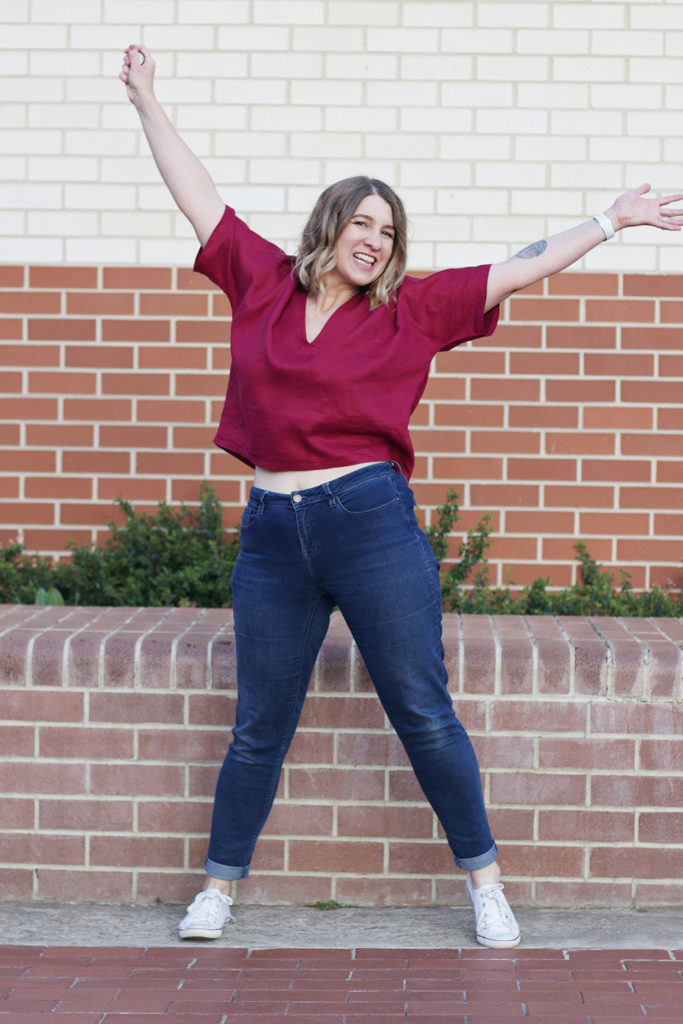 Overall, I have worn this a bunch and really like how the front feature makes an ordinary red top really pop! I really like the jumper versions of the I have seen pop up and am tempted to get my hands on something snuggly and knock one out for the colder months. A lady needs to keep snug with the changing of the seasons!