Thank goodness for holiday barbeques. They bring people together, provide a great excuse to eat festive season snack foods and, more importantly, provide you with advice on what tank to sew because the weather is bananas hot and you are melting and need advice STAT! All hail the sage words of Michelle because this lady is sporting a fancy new top and is loving it!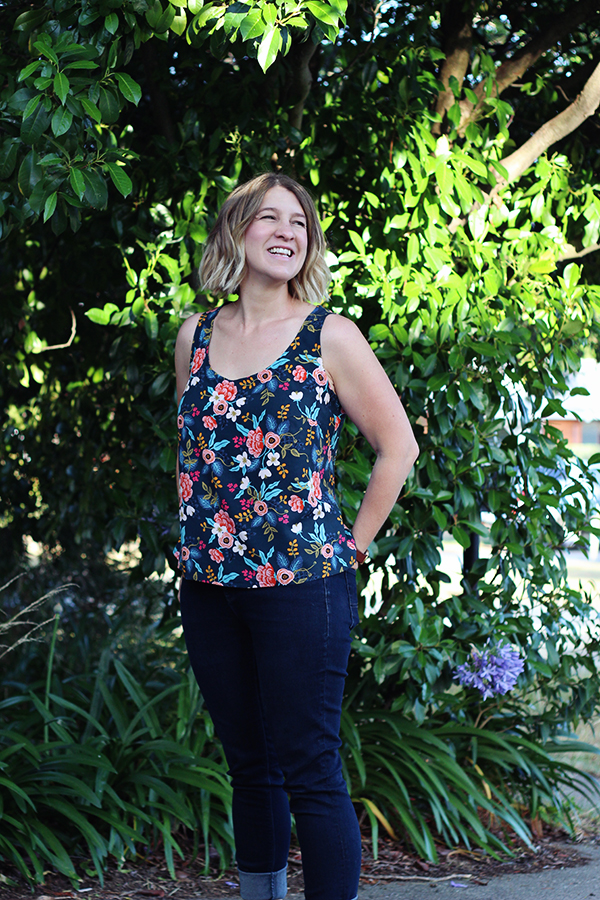 This bad boy is the Springfield Top by Cashmerette. It is a woven tank with bust darts (yay!) and two views. View A has a loose silhouette with an optional hem band. I made up View B with princess seams at the back. Even better – the pattern is drafted for different cup sizes. Huzzah! This is everything a lazy lady melting in the summer heat is after!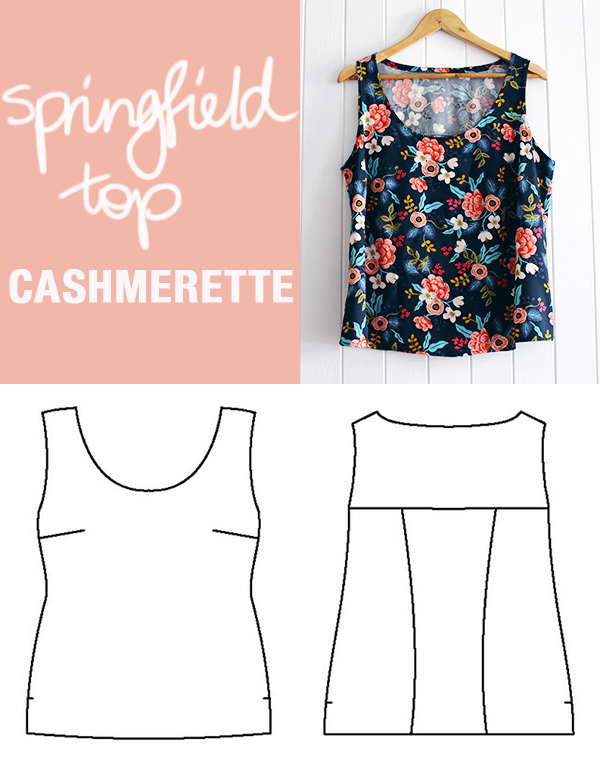 The fabric is the navy Birch rayon from Cotton + Steel. I had been drooling over this since its release but was reluctant to buy it online without having felt the drape. While up visiting my friend Jess in Queensland in December I stumbled across some in a little shop and snaffled it up super quick. Though for some reason I thought that 1m of fabric would be sufficient?! Curse you Holiday Mode Amanda!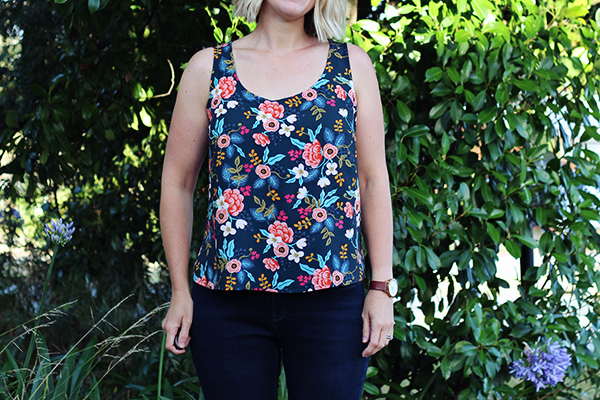 The biggest challenge for me with making this was cutting the dang thing out due to the aforementioned 1m of fabric. When I bought the fabric I wasn't thinking this particular pattern just a generic tank so found myself 60cm short. I ended up cutting things on the flat and piecing the bias strip together from two pieces. It was crazy pattern Tetris but totally worth it. Sewing wizard achievement unlocked!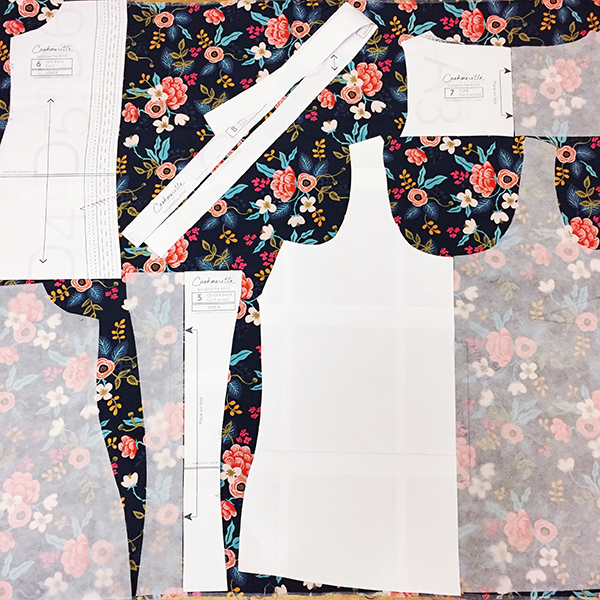 Construction wise this was super easy and for once I made no silly mistakes. The instructions were clear, easy to follow and well illustrated. I finished the top with French seams because I like the look and also didn't want to lug my overlocker onto my desk from its home on the floor. This was a seriously quick and drama free make which was exactly what I needed post-surgery. Gotta love simple projects!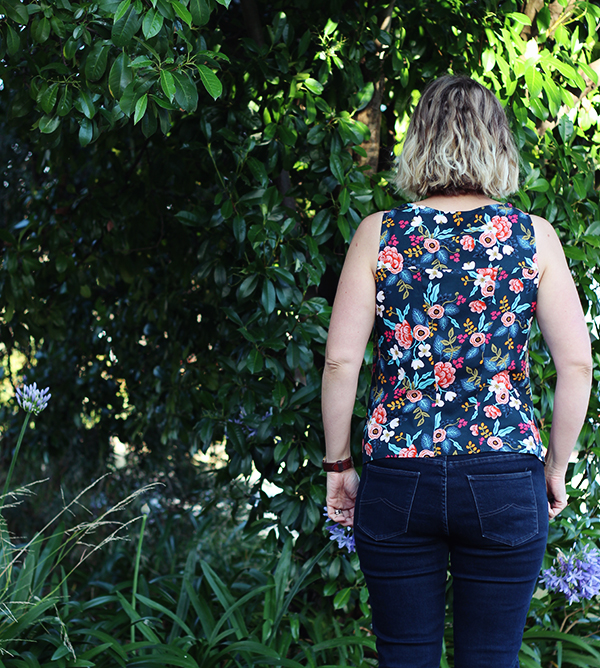 What I loved about this pattern:
Princess seams at the back. Why have I never sewn a top with this before?! Seriously. How has this happened? Because I am now Team Back Princess Seams. Woot!
The separate printable versions for different cup sizes. Freaking. Genius. I used the time I saved sorting out an FBA and working out what pages to print by eating a packet of Twisties and catching up on Crazy Ex-Girlfriend. I call that a life win! And for those playing at home – they were Chicken Twisties. Controversial AND delicious!
The fact I could squeeze this out of 1m of fabric like the thrifty boss I am. It was pretty touch and go there though…
What I would change for next time:
Look at pinching some fabric out in the centre front. There is a slight gape there that I am noticing the more I wear it. Not a deal breaker but something to investigate.
Lower the darts 1 or 2cm. They are just a little high up and my bust is more "relaxed and casual" than drafted.
Nothing else. I seriously dug this pattern but I hate even numbers of bullet points 😉
The Deets
Pattern: Springfield Top by Cashmerette
Fabric: 1m Les Fleurs rayon by Cotton + Steel. Grabbed at Stitch Piece Loop.
Notions: thread from stash, sass sewasauruses own
Size: 12 E/F
Adjustments: shortened at hem by 5cm, pieced bias tape
See Also: Cookin' & Craftin', Sew Pretty in Pink, Scientific Sewing
Overall, I am in love with this top! It's been washed and worn constantly this month to house inspections, work, out and about and mooching around the house. It's gotten to the point where I need to pony up and buy some more rayon and make a few more so people see me in a different top at some point this January. But hey, when you make something this lovely and rad, you just need to rock it out… Cue cheesy photo… Bwah ha ha!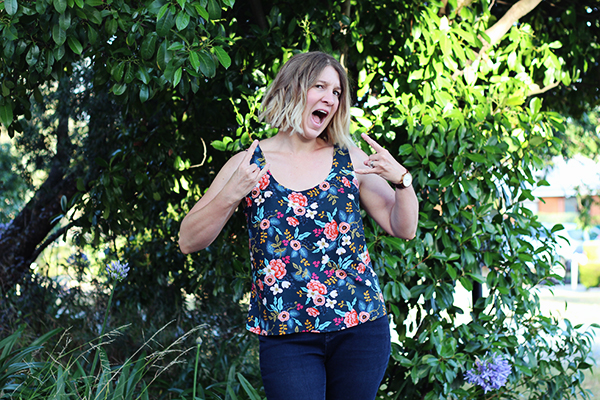 SaveSave