Somehow over the last nine years of sewing I've avoided hats. I've made bras, tiki dresses, jeans, capes and even a raincoat but my poor old noggin has always been over looked. But that's all changed. New decade, new approach to headwear. Viva la noggin covering!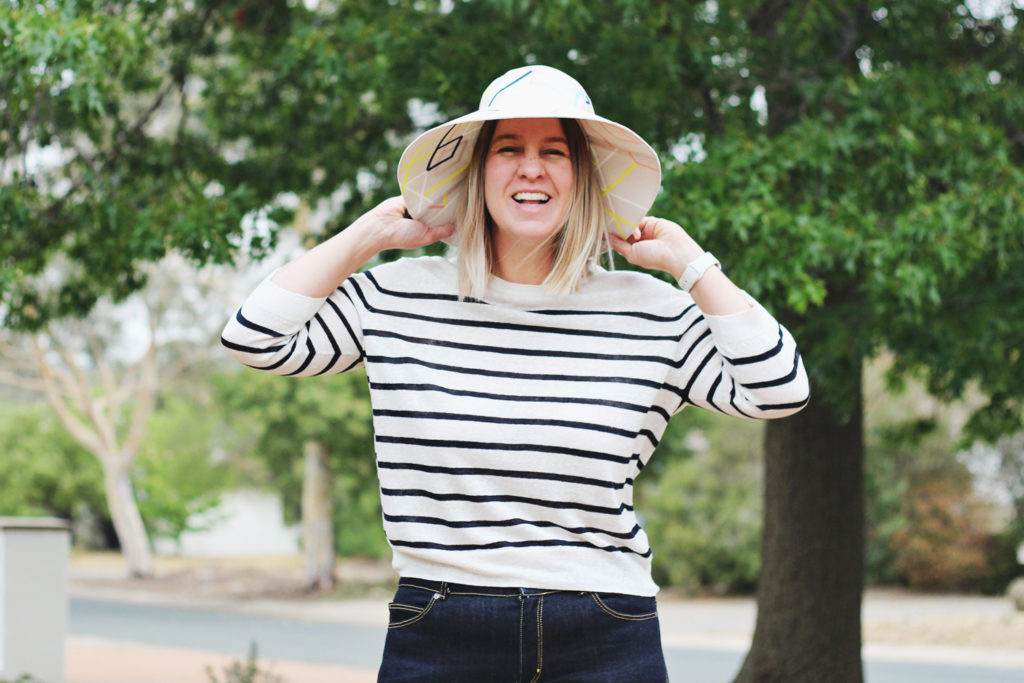 This is the Serpentine Hat by Elbe Textiles. The Serpentine is a wide brim hat that is fully lined, with the ability to be reversible. It is a super cute and quick project to make and is a great way to use up gorgeous larger scraps.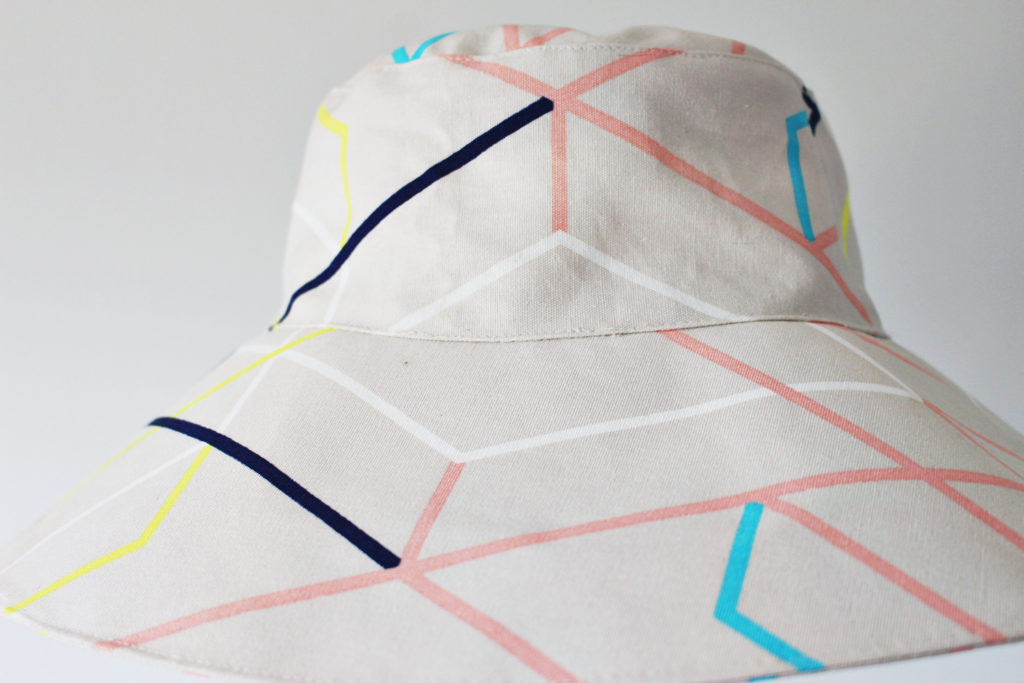 My fabric is a mystery IKEA design that I picked up in a fabric market in Santiago, Chile back in 2016. The designer on the selvedge is Margarethe Odgaard, a Danish textile designer, and after checking out some of her work I can see why I was drawn to this print. It's fabulous! The fabric itself is a heavy cotton and is used for curtains and the like. I have been hoarding my metre for years and this seemed like a fun way to get it out there. In the end I loved the fabric so much I used it for both the shell and the lining. Hurrah for sharing the colour around!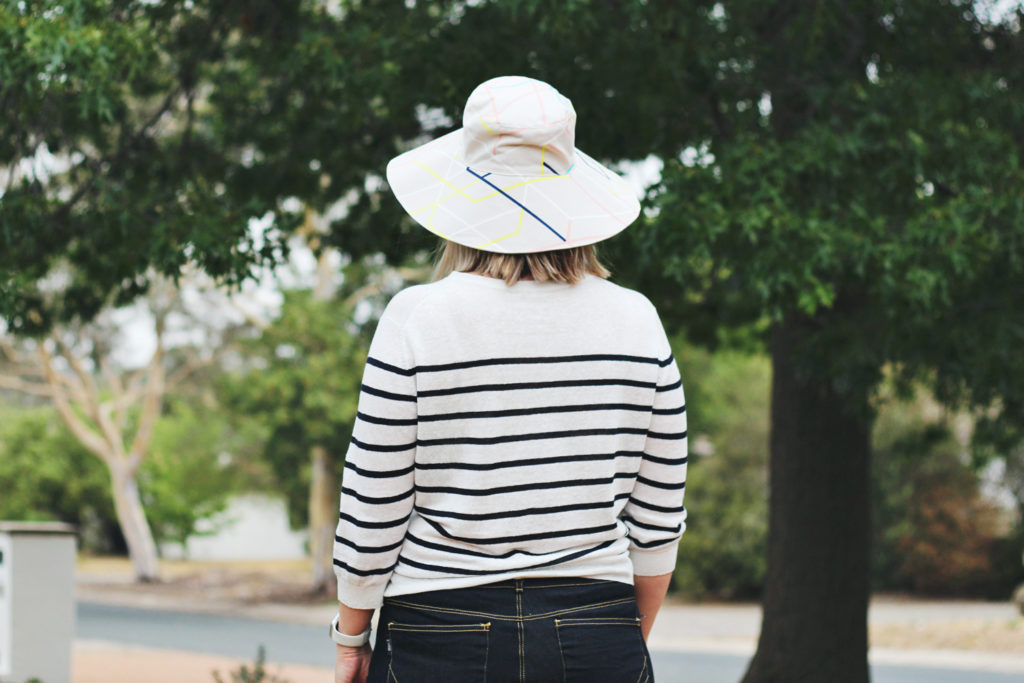 Construction wise, this was relatively straightforward, fast and fun. As I had never constructed a hat before I took my time with the instructions–especially when attaching the top–and made sure to measure everything twice before clipping any curves. As I wanted the brim to have some structure I interfaced both the top and bottom pieces using a fusible interfacing from my local fabric store. I asked for help with selecting this one and the fabric guru on duty recommended one she has used before. And worth noting that even though there are two layers of interfacing the brim still folds and shapes really well.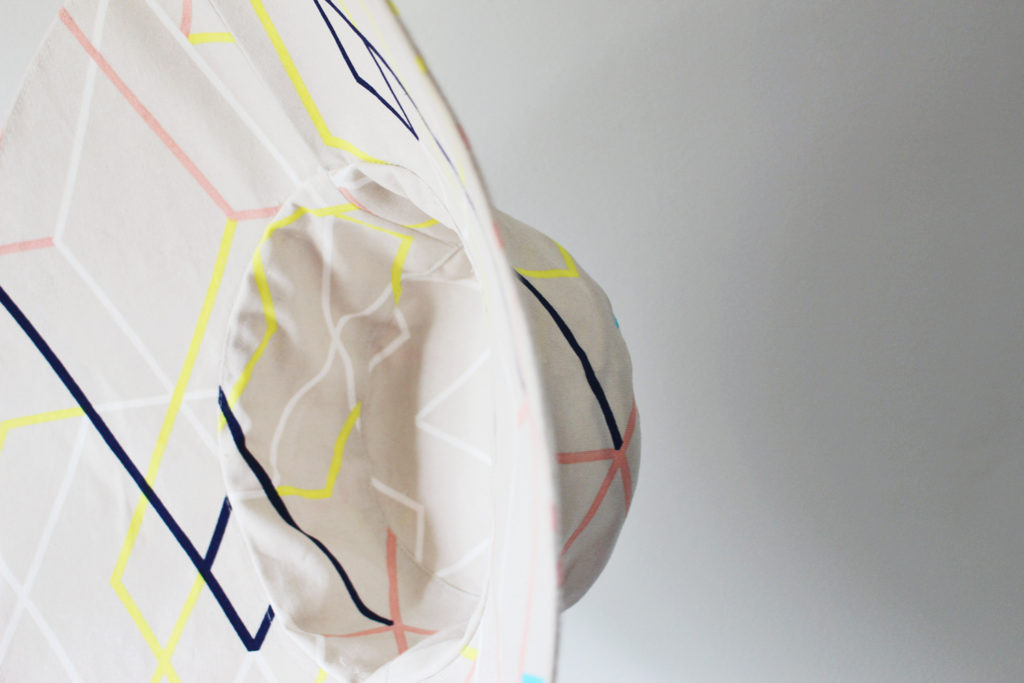 Some extra general info: I measured my noggin and found myself on the upper end of the Medium size and found this is a great fit for me. I also printed the pattern twice so I could play fabric tetris and use as little of my fabric as possible. I found this super helpful with all the curved pieces. And it totally worked for me–I still have enough to make a matching tote bag so shall be the raddest lady at the pool!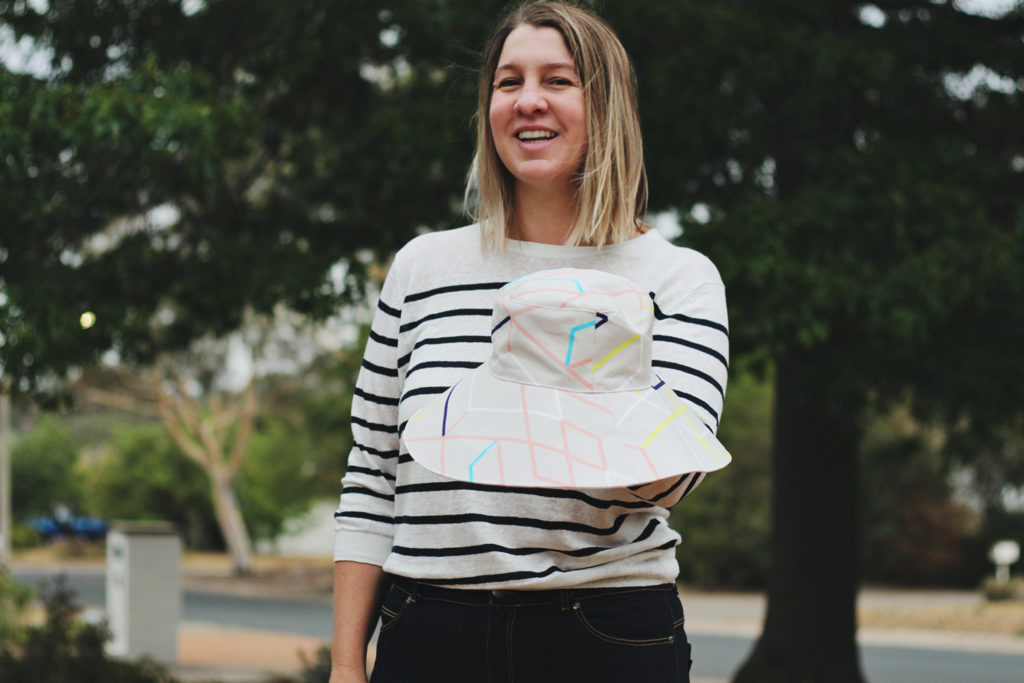 What I liked about this pattern:
The clear and straightforward instructions. As a person new to hat making this made me feel comfortable cutting into my precious fabric.
The fact you can make this up using big scraps!
Reversible. I love the concept and may try it out.
What I would change for next time:
This is going to sound dorky but I'm leaning into it. I'm seriously contemplating making another one for my yard work and adding a cord and toggle that I can pull down under my chin and use to secure it on in windy days. Especially after our garden was obliterated with golf ball sized hail stones this week. This lady sees lots of yard work in her future!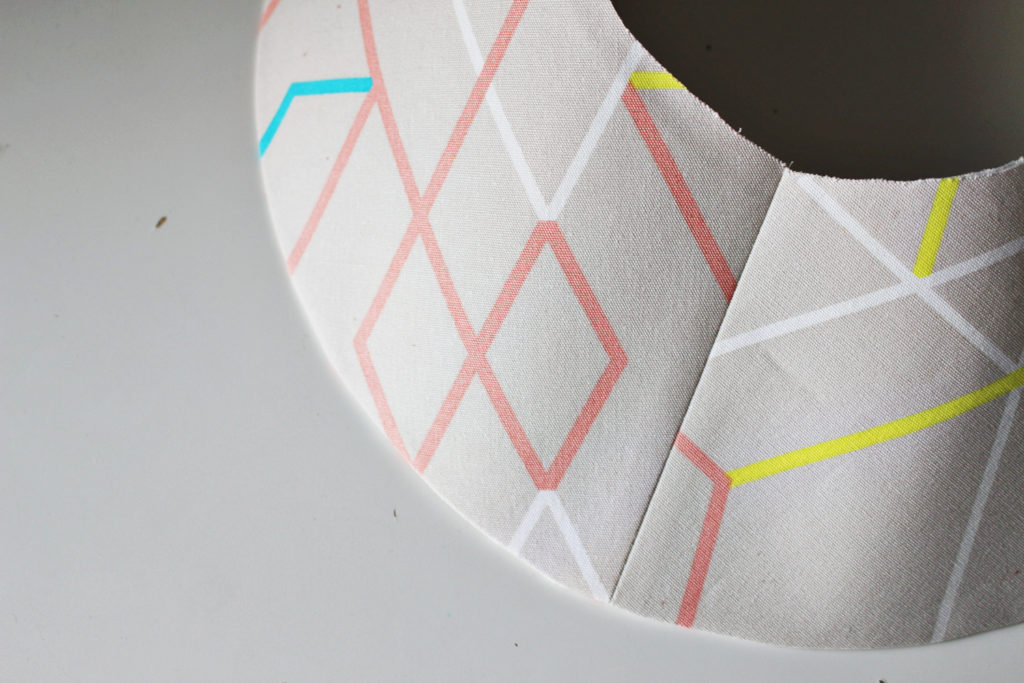 The Deets
Pattern: Serpentine Hat by Elbe Textiles
Fabric: .5m of mystery IKEA cotton, .5m of hat weight fusible interfacing
Notions: thread
Size: Medium
Alterations: two layers of interfacing
See also: Emma's Atelier, Kylie and the Machine for Indy Bindy, So, Zo…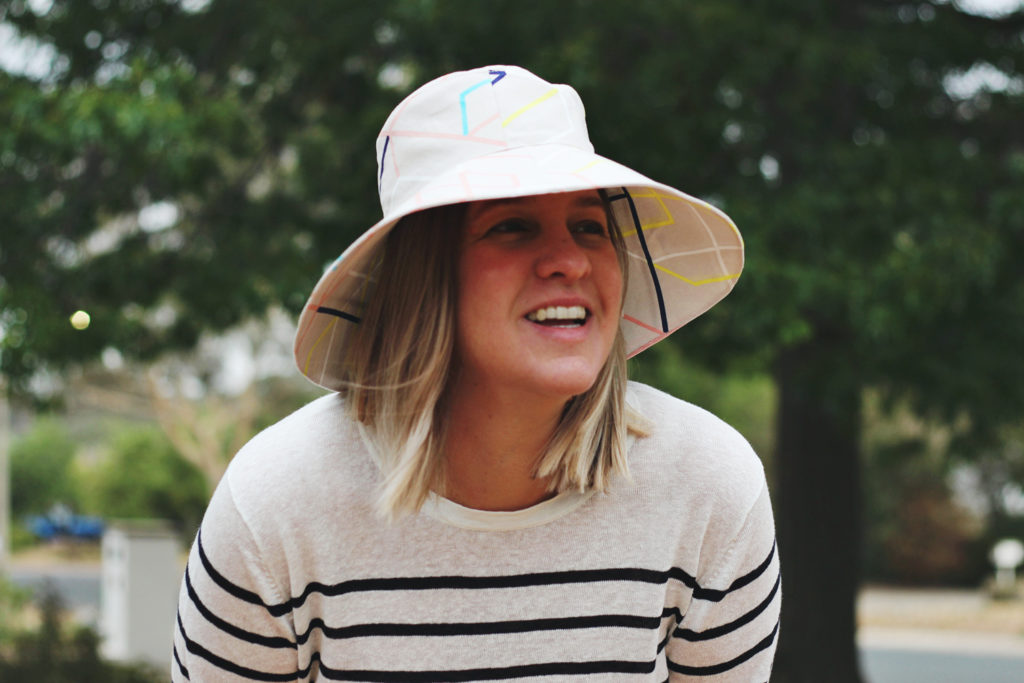 Overall I really love my new hat! As an Aussie who grew up in the 80s and 90s to the tune of Slip, Slop, Slap (for those brave enough to delve into dodgy 80s Aussie sun safety ads and catchy jingles) having a cute broad brimmed hat makes me feel simultaneously sassy and sun smart. Pretty much can't get better than that in this heat. Now off to the freezer for a Sunnyboy!