When I was teaching drama I totally let the team down. I spent my time in corporate casual sassiness rather than going nuts with Arts teacher clothing fun- truly the greatest regret of my public school teaching career. So when I stumbled across the most amazing paint splattered fabric last weekend I absolutely knew I had to make it into something that I could rock to work on casual Friday. You can take the girl out of drama teaching but you can't take drama teaching out of the girl. Welcome to my most insanely bright make yet- the paint spattered Tessuti Tokyo Jacket.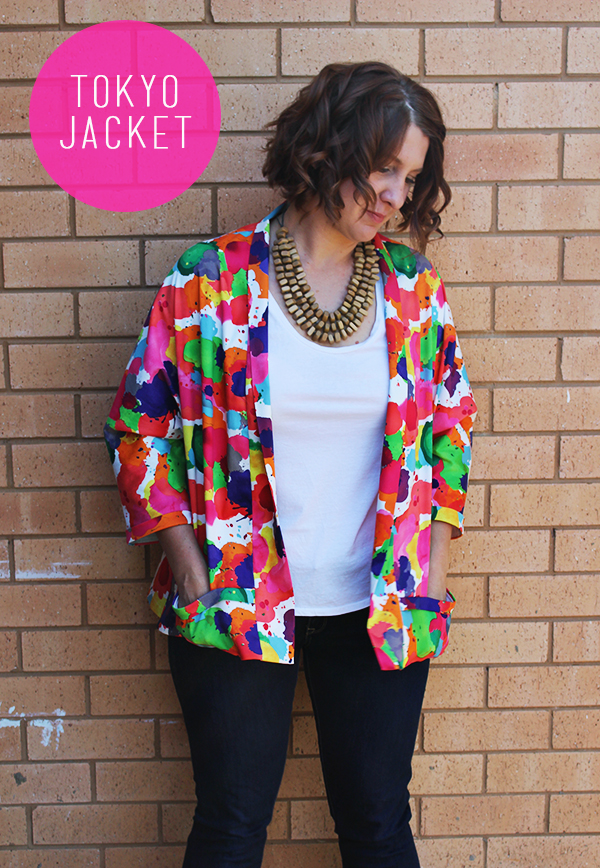 The Tokyo Jacket is a loose fitting, relaxed jacket with three-quarter length magyar sleeves. For those not in the know (read: me until I googled) a magyar sleeve is a fancy term for batwing. Deep thought: could Batman also be known as Magyarman?! But I digress, there is one thing better than learning the definition of magyar and that is the fact this pattern comes with a copy shop print file. $4 printing cost = 45 minutes less prep time = winning at sewing.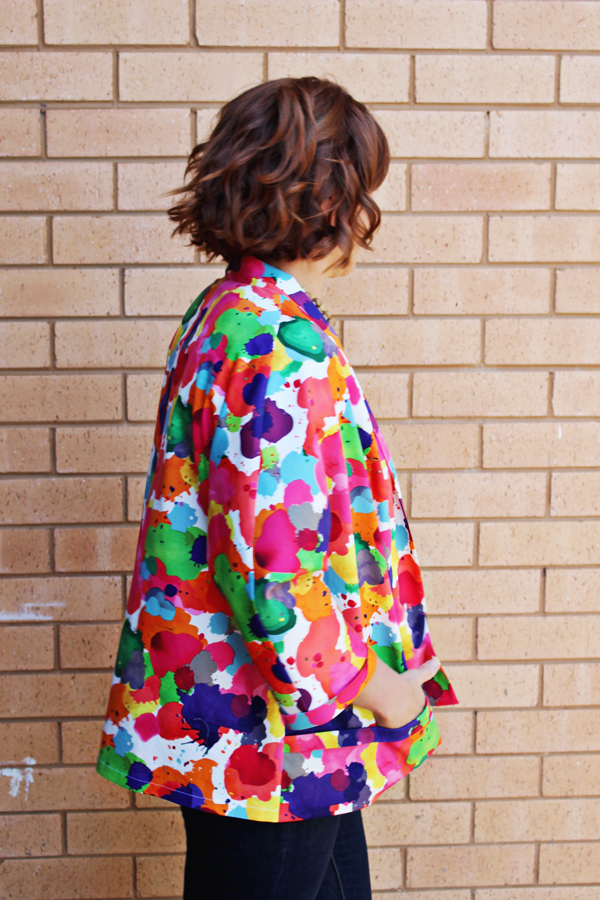 Now the pattern is quite specific about getting fabrics with a soft handle but because I am one crazy renegade I went with a cotton sateen. I mean- look at this paint smeared awesomeness! Luckily the fabric is pretty soft and while it has some structure it isn't too stiff. Plus, it reminds me of the madness of The Colour Run which I ran in with the rad Myra of my-zee-moo a couple of weeks back. Good times with sewing buddies!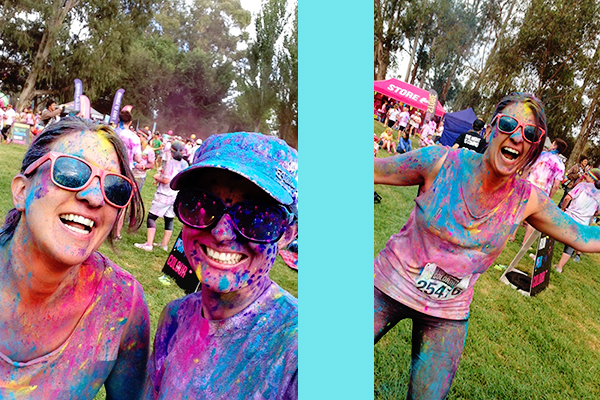 This jacket is a pretty straightforward make. There is not interfacing, fastenings or fancy moves required. The most time consuming part of this process was prepping my mint julep before basting the collar down and edge stitching it closed to hide the raw edges. Seriously. This is going to be a pattern I recommend to newish sewists who are looking for something sassy with no fitting requirements. Like stylish bosses!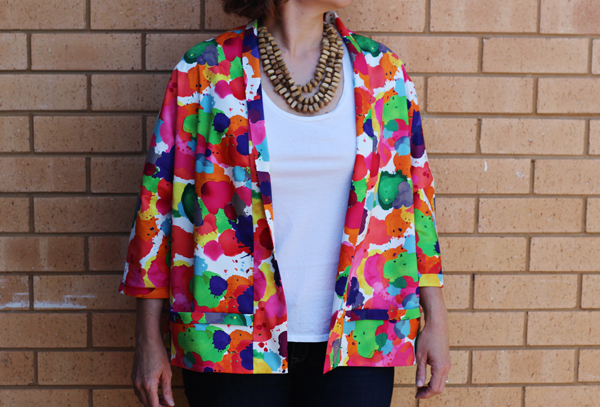 The only change I made to this pattern was to under stitch the bottom of the pocket bags and the inner edge of the sleeve cuffs. As the sateen was white on one side I wanted to avoid turn of cloth issues and avoid having the plain underside roll to the front and dull down the colour explosion. This has worked a treat and took only a couple of extra minutes- lazy win!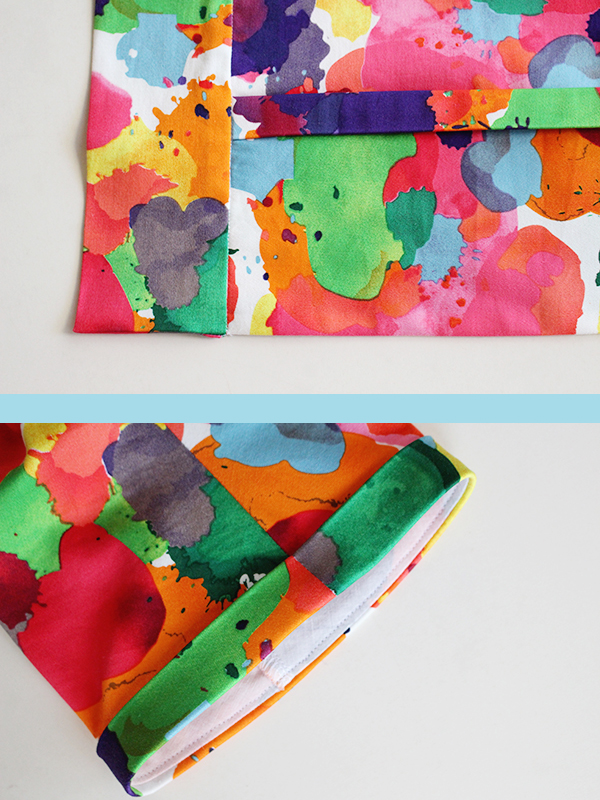 What I liked about this pattern:
No fitting issues! FBAs are currently messing with my head and it was nice to go in to something without needing to fit.
The massive pocket bags. I could seriously simultaneously smuggle all of the following in these: baguette, bottle of wine, parakeet.
The 80s lines of this. I feel like Don Johnson. And it's a good thing.
What I would change next time:
Go a size down. Yes, it is meant to be boxy and oversized but it feels like there is a smidgen too much room for me.
Cut the back on the fold for extra drape. I wanna be Batgirl! Or is that Magyargirl?!
Try this with a drapey fabric- though as autumn is finally in the air that will be have to be a spring make.
The Deets
Pattern: Tokyo Jacket by Tessuti
Fabric: 2m of cotton sateen from Spotlight
Notions: thread
See also: Top Notch, Sew Amy Sew, Bernie and I, Barbara Jane Made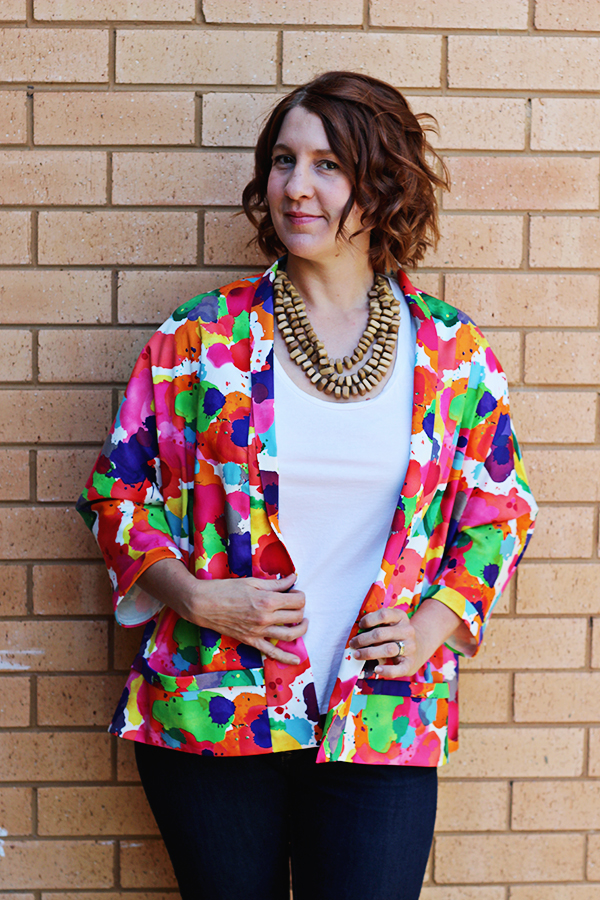 Overall, while I am digging this hard I'm not 100% sold on it. I love the idea of the pattern and the fabric but I feel like it may be slightly too much colour going on… Though is there such a thing?! But most importantly, it's time to get my Zoolander on. Prepare for the power of Blue Steel!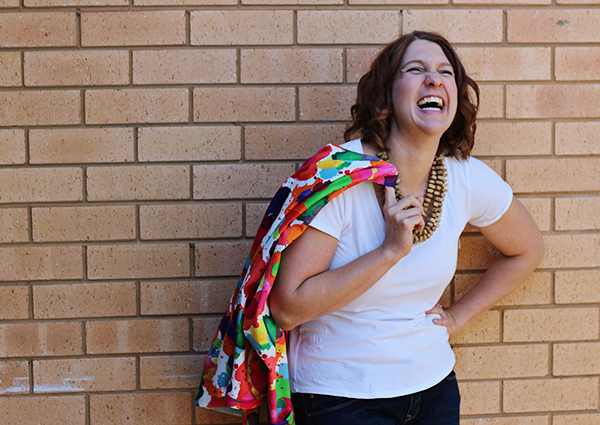 SaveSaveSaveSaveSaveSave